Knowing that it's important to exercise often and eat well doesn't make it easy to do. How many times have we all hit the snooze button instead of pulling on our workout gear, or taken a trip to the vending machine for a salty or sweet snack instead of eating the apple that we remembered to pack but just can't seem to reach for?
Times like these call for inspiration, and instagram is the place to go for it. We guarantee that one of these fitness/health/wellbeing/food instas will get your motivation going.
Photo credit: Chicvegan.com
Kathryn Buding, named one of the 100 most influential people in health and fitness by the fitness site The Greatest, is a yoga teacher, recipe writer, author, and dog lover. Her instagram is fun, honest, and real. Plus, those dogs!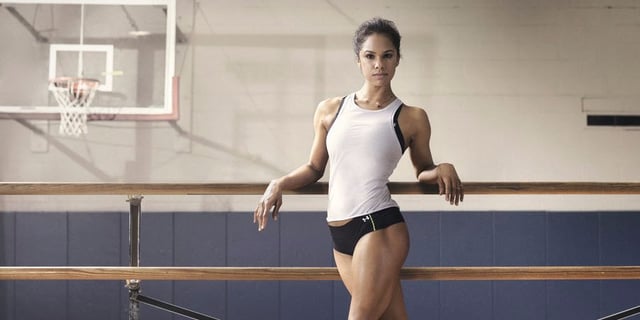 Photo credit: Business Insider
Misty Copeland is famous for being the first African-American woman to be promoted to principal dancer in the 75-year history of the American Ballet Theatre, one of the most prestigious ballet companies in the U.S. She's also battled eating disorders and is still sometimes criticized for having a body that isn't the norm for classical ballet. We love that her grit and determination got her exactly where she wants to be. And if she can't inspire you to get to a barre class, nobody will.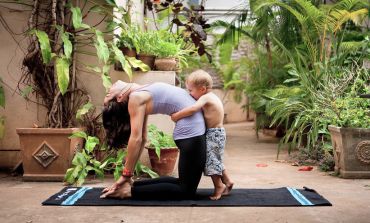 Photo credit: MindBodyGreen.com
Not a person, but a web presence whose mission, and it's a bold one, is "to revitalize the way you eat, move, and live." Pretty ambitious, but they deliver with daily exercise challenges, recipes, and a vast archive of health and wellness related tips & tricks. You can also sign up for classes--not free, but sometimes working out at home is just what you need. Plus, they were named the best lifestyle site by the 2017 Webby Awards.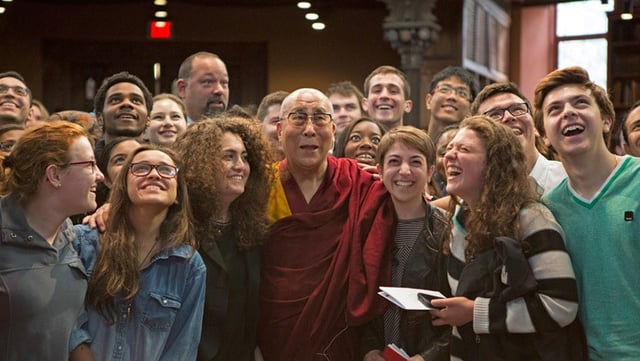 Photo credit: Princeton University
Yes, we know he might be the last person you'd expect on Insta, but a look at his posts will create an automatic drop in your stress. You can also check out his website, Facebook, and Twitter accounts for quick reminders of the power of love, joy, and compassion--on and off the job.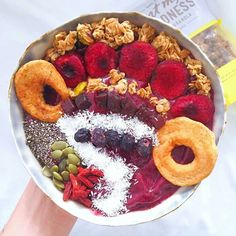 Photo credit: CraftedBowls
Pretty much just bowl after bowl of amazing, healthful meals made beautiful because of the artful and innovative presentation. Guaranteed to make you want to get busy in your own kitchen and have that awesome breakfast or pack something up for lunch.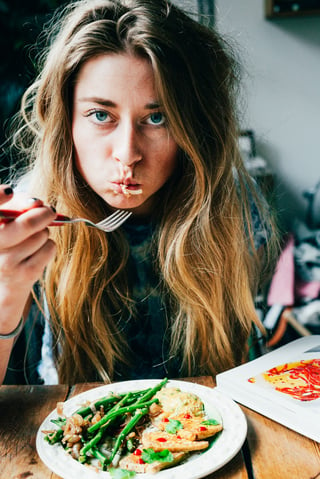 Photo credit: Johanna Kassel
Olive Hummer is really Siri Barje, based in Sweden. She's a food stylist and author of the cookbook Ett stekt ägg är också middag (if only we read Swedish!) and has more than 70,000 followers worldwide. Luckily for us, she also writes in English. We'll eat anything she makes, anytime. Or we'll make it ourselves. This is where healthy meets fun meets YUM.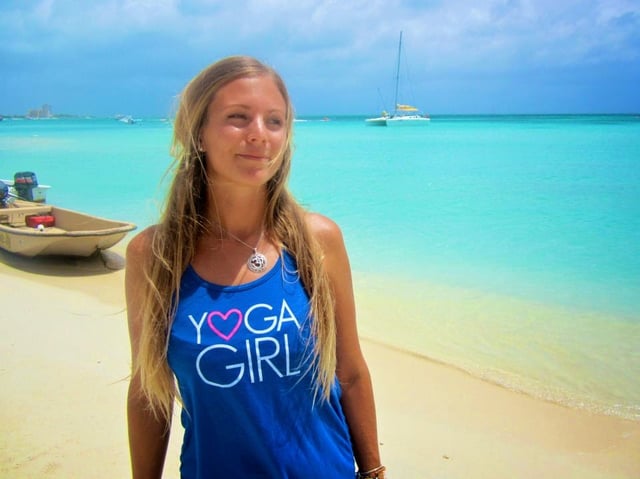 Photo credit: MindBodyGreen
Yoga Girl, aka Rachel Brathen, is another Swede, this one transplanted to Aruba. Her 2 million followers (yes, that's right, 2 million!) love her new never-sleeps baby, her husband, her podcasts, her blog, her online yoga classes, her save-the-world initiatives, and, most of all, the story of her transformation, one small step at a time, from self-doubt and depression to becoming an earthy and inspirational figure for just about everyone.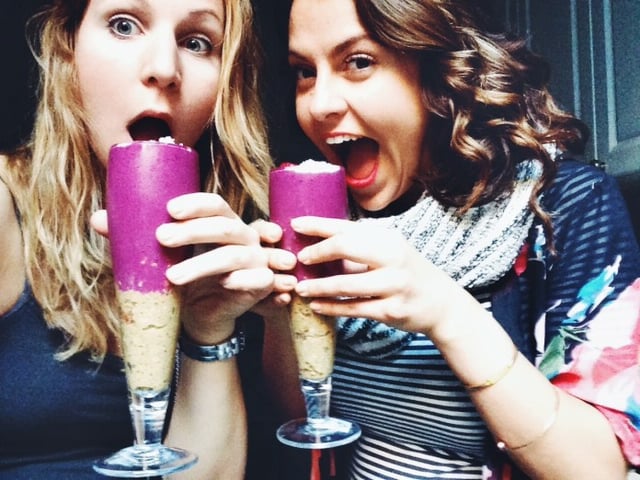 Photo credit: Breakfast Criminals
The Breakfast Criminals motto is "how you start your day is how you live your life" and we all know there's a lot of truth in that statement. When you see the creative, bright, and sometimes just plain silly photos of the kinds of day-starters that founder Ksenia Avdulova (that's her on the left) is talking about, you'll be reaching for her bright purple dragonfruit recipes, too.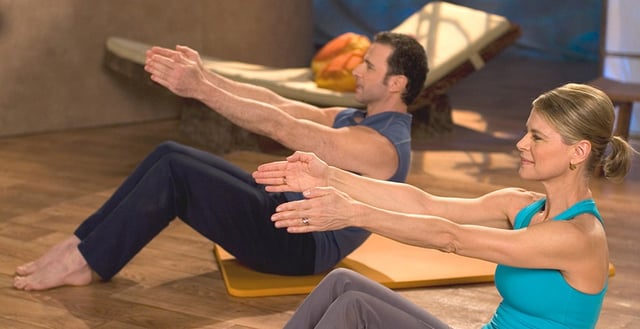 Photo credit: Core Fusion
Elisabeth Halfpapp is living proof that health and fitness have no age limits. She's the co-founder of celebrity faves Core Fusion (not for the faint of heart) and Exhale Spa, and has a long history (she's 58) with many fitness lineages, including Pilates, and yoga. Her workout routine consists of Core Fusion, Core Fusion Sport, Core Fusion Yoga, Core Fusion Cardio, and Music Yoga Flow at least 4 times per week--along with a ballet class. That's 5 classes a week, everybody.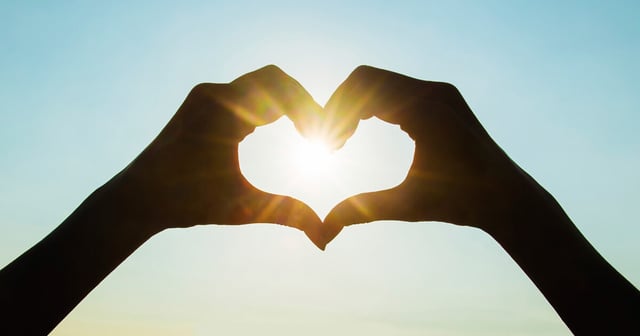 Photo credit: 100HappyDays.com
The 100 happy days challenge began in 2014 with a simple question: "Can you be happy for 100 days in a row?" Participants posted photos and short descriptions to their social media pages with the hashtag #100happydays. A little happy thing, a big happy thing--whatever they chose. Three years later, over 8 million people in 180 countries have shared their happinesses--with some posting for years after the initial 100 days. Can you find something to be happy about, or grateful for, for 100 days? Take the challenge. You'll be surprised (and happy!) at the impact that simply taking the time to note your positive feelings will have on your well being.
WAIT, THERE'S MORE!
Looking for more food inspiration? Check out our blog, Not-So-Sad-Desk Salads: 18 Delicious & Healthy Make-Ahead Lunches. If you're craving time for fitness but are stuck inside, we offer you 10 Ways to Get Fit at Your Desk. And if you just need a cup of coffee to get you going, have some fun with 13 Inspo-filled Coffee Mugs to Get You Through the Work Week.