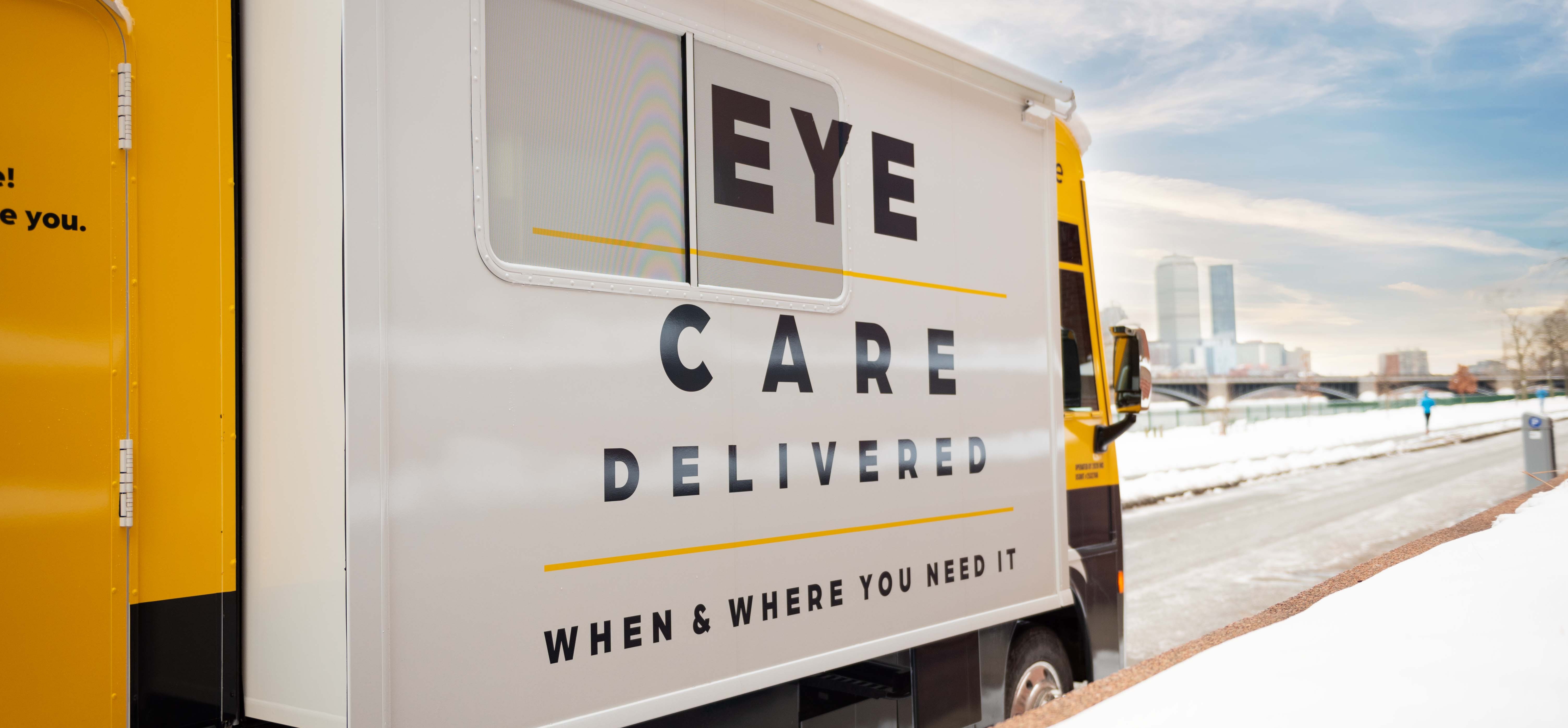 How it all began:
It all started in 2014 when our founder, Howard Bornstein, failed to recognize a colleague who greeted him from down the hall. Howard knew he was long overdue for an eye exam, but like most of us, hadn't found time to fit it into his busy schedule. As he struggled to find a high quality eye exam close to his work that was covered by insurance, he realized that this is an aspect of our healthcare system that is broken. Why should the inconvenience of finding a good eye doctor and the inability to miss hours of work prevent anyone from having healthy vision? How many other people are sitting at work with bad vision and not doing anything about it? And so the idea of 20/20 Onsite was born.
Today:
20/20 Onsite launched its first mobile vision center in Boston in August of 2014 with the goal of not only offering customers unrivaled convenience but also giving them great value. Since then, the company has grown to serve over 450 companies throughout New England. 20/20 Onsite realized there is a better way to deliver healthcare services, and no one should have to compromise their vision because of inconvenience and lack of time.
During their namesake year, in response to the impact of COVID-19, 20/20 Onsite recognized an opportunity with clinical trials and pivoted their focus towards expanding its signature convenience-based eye care service to include a unique solution for trial Sponsors, Investigators, Sites, and Patients. The company launched its new service in May and deployed its first mobile clinic to support a nationwide clinical trial for a major biotechnology company. As a result of the global health crisis, many clinical trials have been delayed or suspended as patients have been urged to avoid medical settings for non-emergencies. Recognizing the critical nature of these studies, 20/20 Onsite's new service offers a safe and flexible way for their continuation. The company is able to bring its highly trained staff of technicians and optometrists in its sterile, fully equipped mobile vision clinic right outside the patient's home, anywhere in the continental United States.
Our Mission:
Go the extra mile to make high-quality vision care more accessible, creating healthier and happier communities.