Did you know that two-thirds of full-time employees experience burnout on the job? The impact is profound: burnt out employees are 63 percent more likely to take a sick day, and 2.6 times as likely to be actively seeking a different job. This does not bode well for employee productivity and retention.
Wondering how to prevent burnout? While it is certainly important to consider broad organizational factors that may play a role (i.e. leadership, unrealistic demands made on employees, employees who are in the wrong job functions, etc.), there are also simple, everyday changes in the office that HR managers can make to boost employee health and productivity. Here are eight wellness tips for the workplace that you can add to your employee health program.
1. Encourage employees to take breaks
Sounds a little too simple, right? Apparently not, because not enough employees act on it! 20 percent of workers say they don't take lunch breaks because they're worried their bosses will think less of them, and 38 percent of them don't feel encouraged by their companies to take breaks. Employees who are desk-ridden will experience loss of productivity, poor mental health, and even high blood pressure. On the flip side of this, a massive 90 percent of employees feel refreshed and recharged for work after taking a proper lunch break, and 81 percent have the desire to be an active member of their company. Don't miss out on this easy opportunity to improve employee well-being! Communicate frequently to employees the importance of taking a break. Not only that - practice what you preach! If employees see you taking a break, they are more likely to do it themselves.
2. Take meetings outdoors
Call it quits on the stuffy conference rooms every once in awhile and get some Vitamin D! Vitamin D is energizing, which results in clearer, more creative thinking from your employees. It also gives employees a break from screen time, which is known to do long-term damage to the brain. By taking meetings outside and eliminating the various distractions that live beneath the computer screen, employees will be more focused on the task at hand, which means a more productive meeting.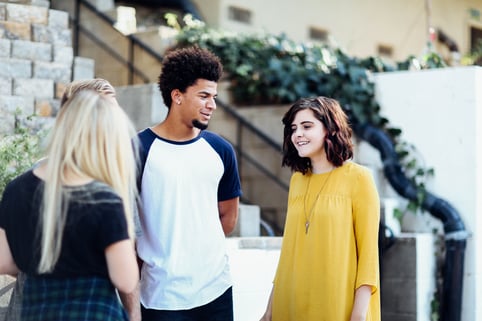 3. Take care of your employees' eye health
Speaking of screen time, have you checked in on your employees' eye health lately? It goes without saying that Americans are consuming more media via phones, tablets, or computers than ever before - more than 11 hours per day, to be exact! Excessive screen time could be impacting your employees, and it manifests in several ways:
Mental health: excessive screen time overloads your senses, which can promote anxiety and depression, as well as inhibit your ability to focus and prioritize tasks.
Physical health: it can lead to computer vision syndrome, as well as put strain on the rest of your body

, including your ears, neck, shoulder, back, and arms.

Insomnia: screens emit blue light, which disrupts your body from its normal sleep cycle.
Long-term health problems: too much screen time can increase your risk of obesity, diabetes, and heart disease.
A routine eye exam can help detect some of these issues, and it can be done without ever leaving the office! 2020 On-site brings high-quality eye exams and eyewear (including blue light blocking technology) right to your company's door.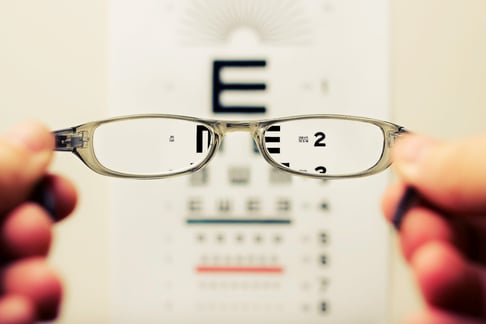 (Bonus content: 6 eye opening facts your employees need eye exams)
4. Allow employees to exercise during the workday
According to the U.S. Department of Health and Human Services, only one in three adults achieve the recommended amount of physical activity each week. As leaders, it's time to do more than just encourage people to exercise - we need to make easier for them! Partner with a local gym to provide a discount to your employees, or provide a gym stipend so that employees can choose a gym that best meets their needs, without depleting their bank account. Importantly, consider allowing employees to exercise during the work day for 30-45 minutes. Research shows that workers who visit the gym during working hours are more productive, manage their time better, and feel greater satisfaction while on the job.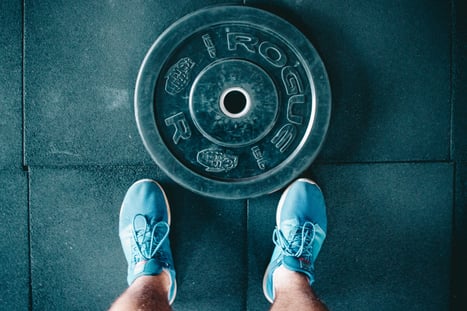 5. Invest in noise-cancelling headphones for employees
In a survey of 1,000 in-office employees, 80 percent of employees said they enjoy listening to music while at work, and 71 percent said that listening to music makes them more productive. Do a bit of research and find a pair of headphones within your budget that employees can expense.
6. Cater healthy lunches and snacks
A healthy body is a healthy mind! Work-life balance can be challenging, and a healthy diet can fall to the bottom of the priority list. Make it easy for employees by having nutritious lunches and/or snacks at the ready for them in the office.
Additionally, encourage alternatives to coffee and tea. While coffee and tea are considered healthy beverages, there are some negative health implications from overdoing it. These include anxiety, insomnia, digestive issues, high blood pressure, rapid heart rate, and, ironically, fatigue. While it's unlikely that your employees will give up their morning cup of Joe, provide some afternoon alternatives in the office. Nuts, fruits and vegetables, and lemon water are known to boost energy. Stock up!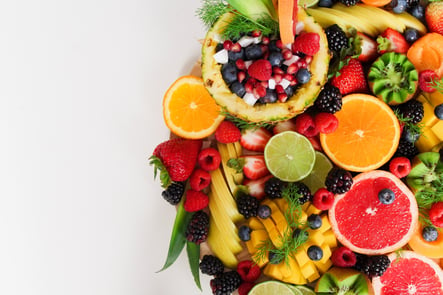 7. Optimize your workspace
Improving your workspace deems like a daunting (and expensive) task, but it doesn't need to be! Inc Magazine provides several easy workplace fixes to improve productivity, mood, creativity, and overall health.
8. Encourage leaders to hold regular 1:1 meetings with employees
Technology has made us work faster, so much so that we live in a "meet less, do more" world, where more and more people are challenging meetings in the workplace. Many find them to be an invaluable, unproductive use of time. While this may be true in some instances, never underestimate the power of informal, open communication with your employees. Encourage your leaders to schedule regular check-ins with the individuals on their team. It's the best way to create personal relationships with your employees, build trust, and ultimately boost employee confidence and overall health. And don't just ask about work - ask about life!
The Bottom Line
Employees are not just workers; they are people. It is the job of companies to ensure that they not only get their jobs done, but that they do so in a happy and healthy way. With these seven tips, you're on your way to creating a happier and healthier team!
For more tips on how to create a world-class wellness program for your employees, check out our ebook: How to Win at Wellness
Interested in providing your employees with an innovative new perk that will improve their health and overall engagement? Contact us today at 2020 On-site: info@2020onsite.com