Vision care is often overlooked - we've found that people are much more likely to miss an annual eye exam than they are to miss a cleaning at the dentist, for example. It doesn't really make sense to us because, if asked, most people would note their sight as their most valued sense. So where does this misalignment come from? Why don't people prioritize their vision as you'd expect them to, given how important it is to their everyday lives?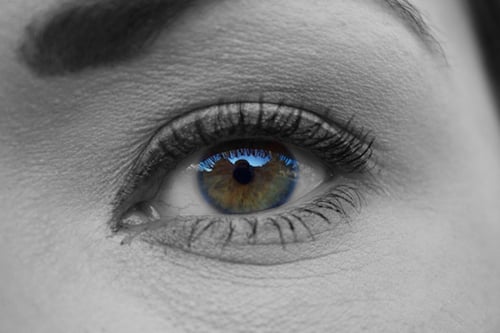 For starters, we think there's a real lack of knowledge around just how important eye exams are. There's a misconception that if you can see fairly clearly and have no explicit issues with your eyes, then you're good - no need to go to the eye doctor, right? Wrong.
If you were blessed with "perfect" vision (20/20), congrats! Many people out there, myself included, are insanely jealous of you. However that doesn't mean you can ignore the optometrist. Through a routine eye exam, an eye doctor can essentially see into the whole of your body, not just your eye. Something up with your blood pressure? They'll catch that. At risk for diabetes? They can catch that too. An eye exam is essentially a checkup on your overall health. And in a time when healthcare costs continue to rise, and scary conditions keep popping up, why wouldn't you want all the info you can get on your body?
And if you weren't gifted with great vision (I know the struggle), it's even more important for you to get an eye exam regularly. This means every year (every 2 years is okay if you aren't a glasses/contacts wearer).
But there's more to it than all of that, especially considering that we live in an age where we're constantly connected to some device or another (yes, it does affect your eyes). So to get the full scoop on why eye exams should be a priority, especially in the workplace, we called in our Chief Medical Officer and experienced corneal ophthalmologist, Shazia Ahmed, to break down all the medical stuff in non-medical terminology.
We learned a ton from our interview with her, and, unless you happen to work in the eye care industry, we bet you'll learn even more.