A typical lunch & learn, alas, is often a hurried PowerPoint presentation in a conference room, with limp pizza and warm soda (provided by the company), and technical difficulties that make it impossible for remote employees to hear or see what's going on. We're sure you've attended at least one of these--and have perhaps organized one.
There must be--there is!--a better way to share information, engage employees, and turn that hour into something meaningful. Here are 15 simple, specific tips to do just that.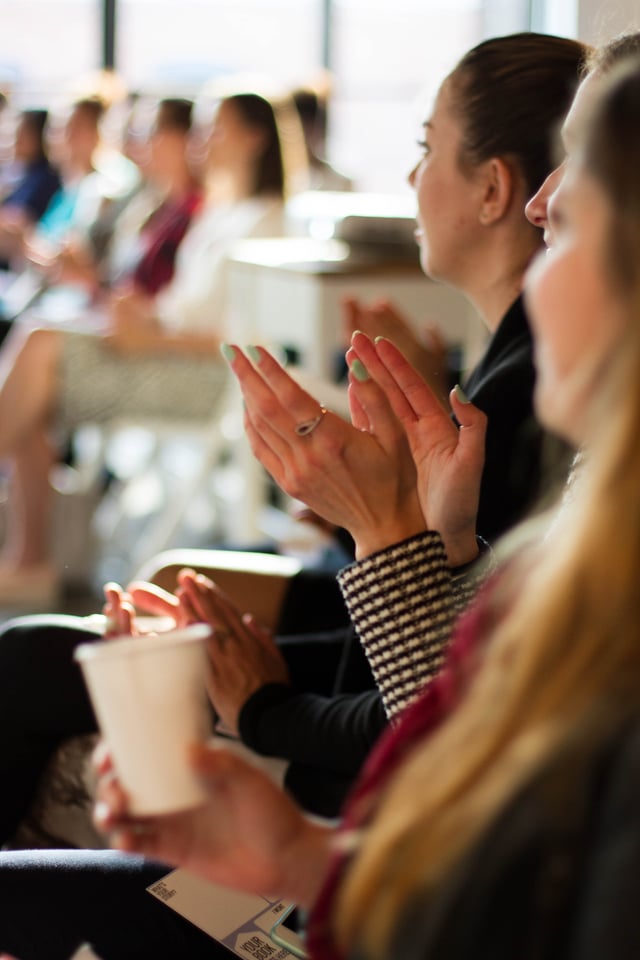 Photo by FloorTwelve on Unsplash
1. START WITH THE RIGHT CONTENT.
It always makes sense to go to your customers when you want to find out what they want, and need, to know. A quick survey of your employees can yield all kinds of surprising content ideas. You can offer a multiple-choice survey, where you provide content options, but be sure to have write-in fields so that you hear what's on their minds.
2. DON'T FEEL THAT YOU HAVE TO FIND A TOPIC THAT'S RELEVANT TO ALL STAFF.
It's ok to present information that doesn't try to be all things to all people. The material that everybody needs to know may be part of their on-boarding, or updates on company policies, or new information about benefits, or government-mandated. For those, use a different channel than a lunch & learn (which won't be long enough anyway.)
3. MAKE SURE YOU HAVE A SIZZLING PRESENTER.
There's nothing worse than a lunch & learn where the presenter reads from his/her PowerPoint. Find the most compelling speakers inside your company and build fun and bold slides or short videos that will draw your employees in. And remember that practice makes perfect. Don't "wing it" on presentation day.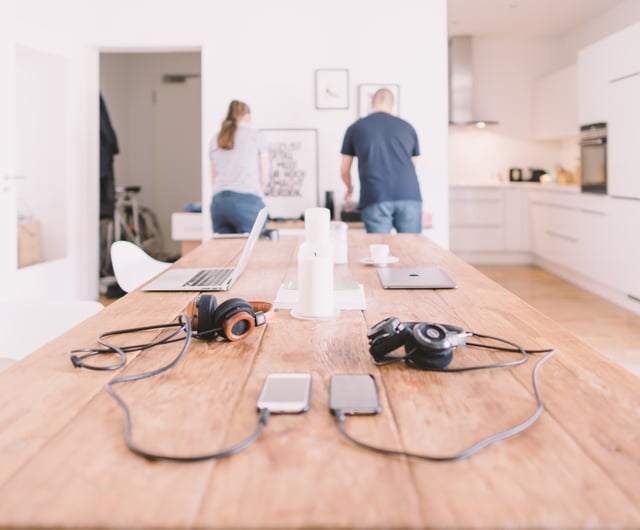 4. MAKE EXTRA SURE THAT YOUR TECHNOLOGY WORKS.
Your remote employees deserve to be able to see and hear what everyone else experiencing. And, of course, even the folks inside the company can only take so many false starts or technical glitches before they lose interest. Their bodies may be visible, but their minds will be elsewhere. And some of them will just slink out of the room.
5. HAVE A LEARNING OBJECTIVE.
This will help you decide whether or not a topic is "lunch & learn" worthy. You want a topic that's substantial enough so that attendees will leave feeling that they got more than a free lunch--in fact, you want them leaving excited enough so that they're talking about the lunch & learn topic. You know, leave them wanting more.
Try filling in just one sentence: When our staff leaves this event, they should have learned __________."
6. PROMOTE THE HECK OUT OF THE EVENT.
Get your staff excited about the upcoming lunch & learn. Posters, email reminders (not too many), sign-up sheets , and company calendar updates will keep the lunch & learn top of mind. One of our recent blog posts offers a number of ways HR can communicate all kinds of information more effectively--check it out!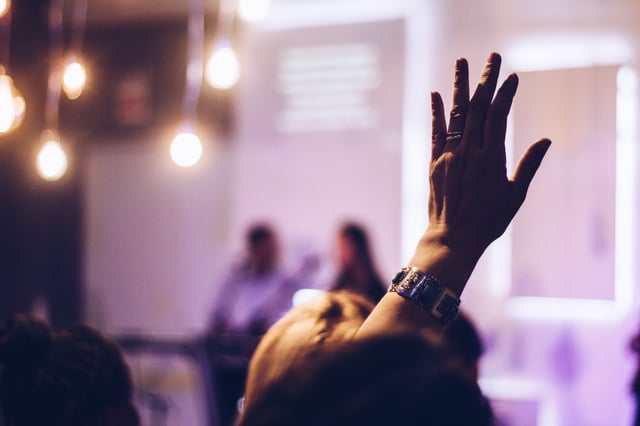 Photo by Marcos Luiz on Unsplash
7. MIX IT UP.
When it comes to topics, nothing is off limits. If a division has had a great success, let them tell a story about it and how the team overcame challenges to get there. If there's been a technology launch, celebrate it (in language non-techs can understand--see "sizzling presenter," above.)
If there's a sticky challenge facing the company, it's also ok to have a brainstorming session at a lunch & learn--as long as you have a great facilitator who can corral all the great ideas you're going to get.
Take your direction from those content surveys. Looking for topic inspiration? Download our handy lunch & learn checklist with 25 sure-fire topic suggestions.
8. MAKE YOUR LUNCH & LEARN PORTABLE.
Face it, there are times that people just can't break away. Or there may be topics that are irrelevant to them. Record your events and make them available on your company's intranet (and keep them there for as long as you can.)
9. PROVIDE TAKE-AWAYS.
Handouts can be paper reminders that reiterate content and provide sources, or can even be toys, such as stress balls. These are reminders of a particular lunch & learn and can also be an incentive to attend the next one. Whatever you're handing out, do it at the end of the presentation, and make sure your remote employees get them too--even the toys.
10. BRING IN AN OUTSIDER.
Is there a thought leader with expertises in your company's sweet spot, who will also be passing through the neighborhood or meeting with your CEO? Invite your employees to read his/her book (provide the book to people who sign up for it) and then have a book-signing and Q&A session. This kind of thing is guaranteed to get your staff jazzed, and the subject matter expert leaves energized and gratified, too.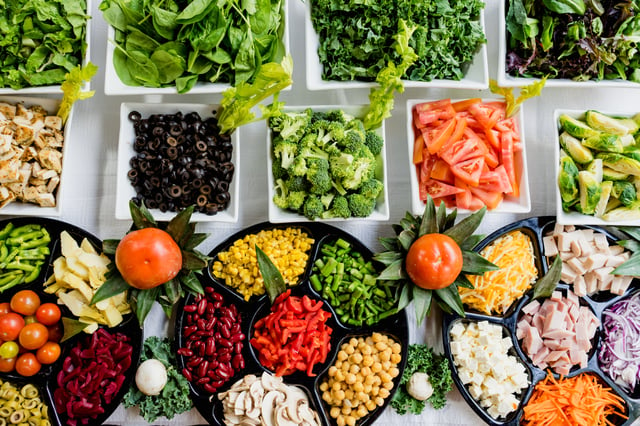 11. RETHINK PIZZA. PLEASE.
Get creative with food choices. A make-your-own salad bar, sandwiches from the nearby deli, veggie lasagna from a local caterer--all these options (and there are many more) will add to the message that this is not a same old same old lunch & learn. As HR pros, you're all about company wellness--and pizza isn't really sending that message.
12. INVITE EMPLOYEES TO PROVIDE/PRESENT THEIR OWN LUNCH & LEARN.
This could be for their department or the entire company. You have skilled employees--and interns. Allow them to stretch by working with them so that they're comfortable in the spotlight (and teach them to sizzle.)
13. CREATE A POST-EVENT SPACE WHERE PEOPLE CAN CONTINUE TO TALK ABOUT A TOPIC.
Your company is probably already using sharing tools such as Google Docs. Make a page where people can post and share their after-lunch thoughts. After all, the lunch & learn was only 45-60 minutes long. You might well find that employee engagement skyrockets when there's a common, compelling topic under discussion.
14. MAKE AN OCCASIONAL LUNCH & LEARN SIMPLY ALL ABOUT FUN.
Invite everyone to send in their favorite joke or meme, and collect them into a presentation. Or have a drawing class, or provide grown-up coloring books and colored pencils. Instead of lunch, offer a make-your-own ice cream sundae bar.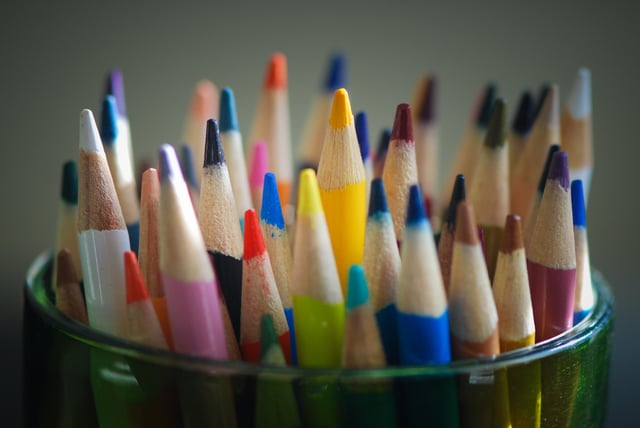 Photo by Joe Shillington on Unsplash
15. AFTER EACH SESSION, SEND OUT A FOLLOW-UP SURVEY.
Find out what worked and what didn't, and what employees would like more or less of. You're keeping them involved and sending the message that you're listening. Make it short, but always be sure that there's a place for comments.
Want your next lunch & learn to be awesome? Download our handy checklist (bonus--it includes 25 cool lunch & learn topics!)
Sources:
https://www.integritysolutions.com/insights/blog/10-tips-successful-lunch-learn
https://www.thebalance.com/learn-at-lunch-a-program-to-help-employees-grow-2276165
https://www.ezcater.com/company/blog/lunch-and-learn-ideas/
http://www.ehow.com/how_7706273_design-lunch-learn-program.html
https://www.templesquare.com/blog/lunch-and-learns-make-your-meeting-stand-out/