A company's culture can have a heavy impact on an employee's performance. Working 8+ hours a day with only a one hour break (if you're lucky) could drive someone crazy, literally. Think about Stanley Kubrick's classic film The Shining (based on Stephen King's novel) where the main character repeatedly says, "All work and no play makes Jack a dull boy". If you have any idea of what happens next, you understand that some play-time never hurt anybody. If you don't, do yourself a favor and watch the film/read the novel and you'll see what we're saying.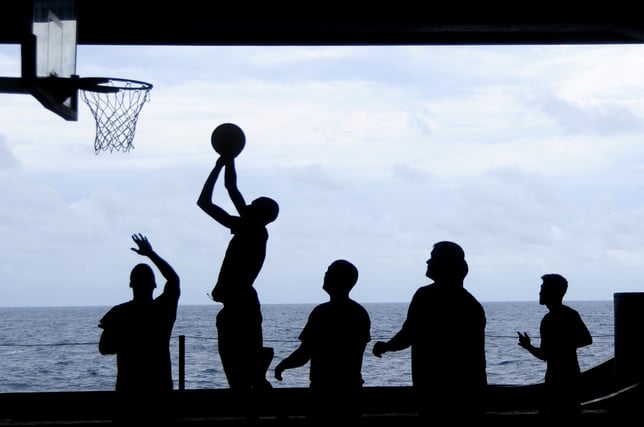 To prevent anything disastrous from happening, adding some fun to the work environment is a great option. In doing so, not only will you and your colleagues maintain your sanity but you will also boost team-building! Try organizing games and fun activities to do with your coworkers both inside and outside the office. Here's a list of some ideas:
Team Lunch: Sounds pretty basic and simple (it is) but a team lunch is essentially the ice-breaker of all companies. Everybody eats, right? So why not eat together and grow stronger cam in the process? It doesn't have to be everyday, but once a week or even a month can go a long way. Try getting pizza or something that most people enjoy, turn on some music, gather around a common area and enjoy. Eat, talk, sing and dance (if you dare), and enjoy that hour break the best you can!


Volunteer: Supporting a good cause can always feed one's soul, but it's undeniable that it is also a great opportunity to bring people together. Whether you choose to build a house, help clean a beach, or visit a retirement home, the experience shared will be help your team grow stronger and build more of a sense of purpose.


Escape the…

Room, Office, Cave or wherever you get locked in for an hour, this is a very fun activity you can enjoy with your colleagues and put some of your skills to work. It requires leadership skills, logic, patience, problem-solving and

of course

teamwork in order to find hidden objects, solve puzzles and figure out clues to find a way out.



Note:

Only 20% of teams can escape within an hour. Are you up for the challenge?


Karaoke Night: Karaoke is one fun thing, karaoke with coworkers? Epic. There's definitely no better way to get employees to show their true colors than to have them get up and sing karaoke. You can form groups and have a contest or even host some sort of Grammy-like event and make up categories to fully get into the karaoke vibe.

Note: some may need a drink or two prior to taking the stage.


Lip Sync Battle: Along similar lines as karaoke, lip syncing has been in for decades now (Britney Spears, anyone?), yet over the past year its popularity has increased significantly. Although it may sound silly, it's guaranteed to bring people closer. Choose a song a few days in advance, prepare it and then blow your colleagues mind by singing your heart out without actually singing! The person (or team) that gives the best performance is the winner. Great for some laughs with your colleagues and for those who don't really like to sing (or are too shy). Like they say, fake it 'til you make it!


Group Exercise:

Nowadays, it's all about

wellness

. Employees' health has to be one of the most important things to a company, which is why we think group exercise is a fantastic idea. When you exercise, your body releases a chemical called endorphin, that helps you release stress and make you happy. Since an employee that exercises is a happy employee, it is likely that their performance will be even better as a result.



If you're not into push ups, jumping jacks and burpees, meditation and yoga are great alternatives.

Note: Another great activity would be signing up for a run/walk that will also contribute to charity - now you're killing #2 and #6 with one stone!

Play Tourist: No matter where you're from, every place has a story to tell. So why not take advantage of that and organize trips to visit the wonderful gems your town has to offer? You could go on one of those sightseeing two-story buses, or on duck tours or even rent segways and just stroll through town with your colleagues. Too often we don't take advantage of fun things nearby because they're categorized as "too touristy" - such a shame!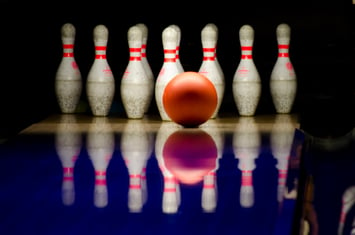 Fun and Games: Having a Foosball or ping pong table can always be a lifesaver. Whenever you and your colleagues feel the need to take a break, these are perfect games to take your eyes off that excel sheet you're working on and recharge. However, game night can also be a great opportunity for team bonding. Show your coworkers your movie knowledge with a game of Scene It or your Nintendo skills by playing Super Smash or Mario Kart on Nintendo 64, Gamecube or Wii. Or go old school and break out Scrabble, Connect 4, or classing playing cards.

Take to the Water: Another fun activity would be to go with your team to the nearest body of water and sail away. You could rent a boat and spend part of your day or do something more casual like renting a canoe or a kayak and work those teamwork skills to row efficiently and not end up in the water.

Indoor (outside the office) activities: There are some really fun activities that require leaving the office but are not being affected by bad weather (which we're very much accustomed to here in Boston). Look for the closest Dave & Busters, trampoline park, kart racing circuit or even paint ball to get your adrenaline pumping and work off the day's stress. Some friendly competition can be healthy!

Holiday Party: Combine happy hour with the opportunity to dress up or decorate your office for your favorite holiday! Dress up for the occasion (ugly Xmas sweater contest highly encouraged), bring ornaments, wreaths, toys and anything related to the celebration! Have a contest for best costume, best decorated desk/room, the list goes on...