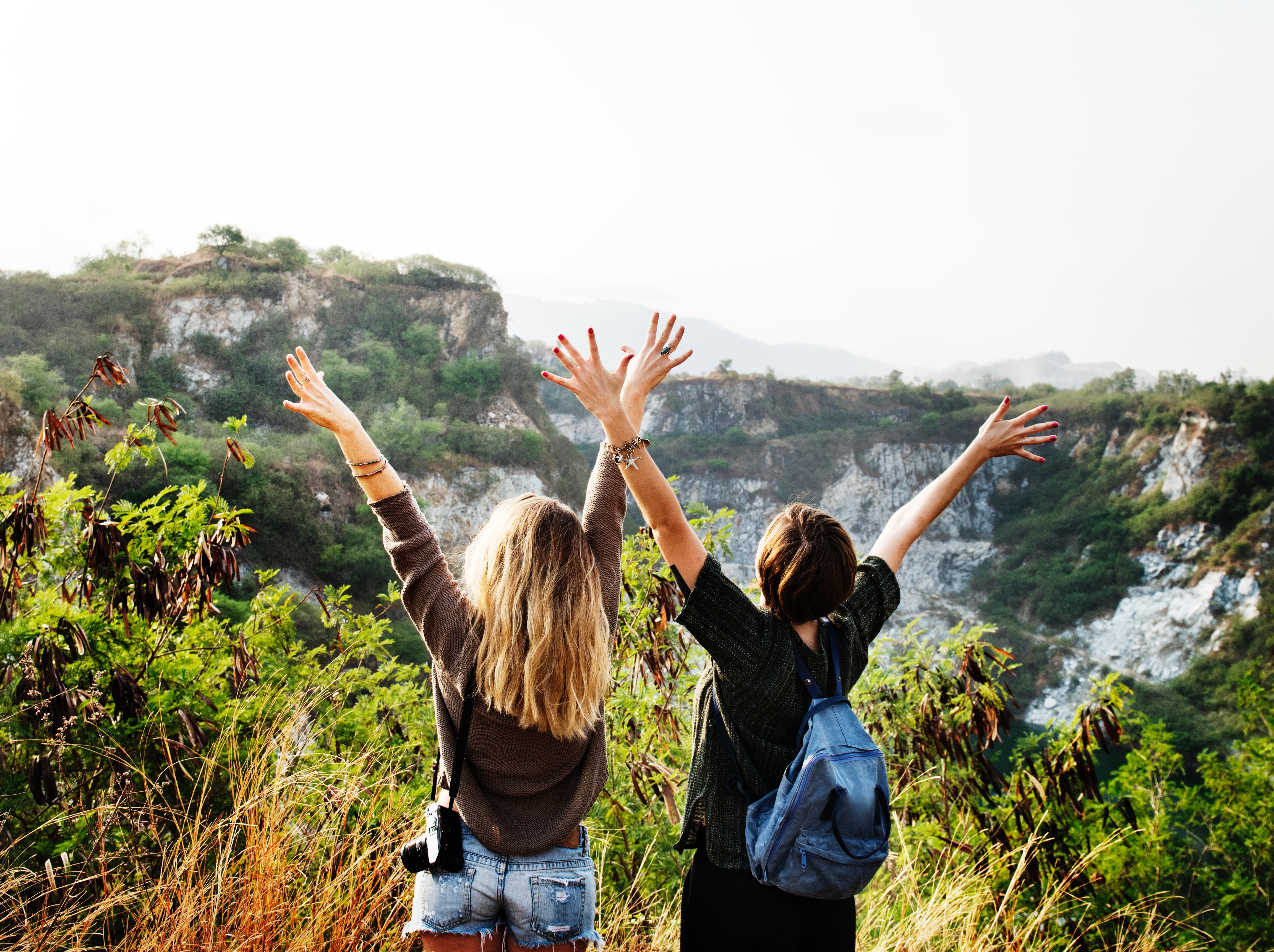 photo by @rawpixel on Unsplash.com
Employee wellness has been a hot topic for years, and interest in catering to staff by forward-thinking employers continues to grow—especially as health and environment-conscious millennials play a bigger role in the workplace population.
With that in mind, we've curated our personal list of meaningful, affordable, and ROI-worthy wellness "trends" to consider as part of your corporate wellness/benefits program.
#1: SUSTAINABILITY
Environmental issues have been hotly debated (and scientifically supported) since before Al Gore produced his memorable "Inconvenient Truth" presentation. And the evidence keeps piling up.
After a record year of extreme weather events—from earthquakes to wildfires to hurricanes—climate scientists have urged us (repeatedly) to make some major changes lest we succumb to a future of chronic disease, limited (or polluted) food supply, or worse.
So it's no surprise that the biggest "wellness" trend in 2018 is sustainability.
From global consumer brands like Nike and Unilever to nascent startups whose sole focus is a "sustainable" (yet profitable) future, the focus is clear: make less waste and honor the planet.
HOW TO APPLY THIS TO YOUR COMPANY:
Choose vendors who have a sustainability-focused mission

Stock the kitchen with more package-free snacks like fresh fruits and vegetables which follow a #zerowaste protocol

Choose compostable and/or recycled paper products.

photo by @epicantus on Unsplash.com


#2: NATURAL BEAUTY
The "natural beauty" trend is born of data that suggests the ingredients in many of the personal care products we use may be harmful to our health and to the environment.
Which ingredients are on the "harmful" list?
Anything petroleum-based

Sodium-lauryl sulfate (a common ingredient found in shampoo, body wash, foundation, mouthwash, and toothpaste known for causing or contributing to skin irritation, canker sores and eye damage.

Triclosan and triclocarban - both of which have been banned by the FDA for use in over-the-counter antibacterial hand and body washes as of 2016 because they've been linked to hormonal disruptions, bacterial resistance, impaired muscle function, impaired immune function and increased allergies.
Parabens (commonly found in moisturizer) - According to the FDA, there are several studies linking parabens, which mimic estrogen, to breast cancer, skin cancer and decreased sperm count.
And the general term of "fragrance" (found in moisturizers, lotions, etc.). The main issue with "fragrance" (which federal law does not require to be defined in terms of specific ingredients) is that they often contain hormone disruptors—and are among the top 5 allergens in the world.
HOW TO APPLY THIS TO YOUR COMPANY:
Stock washrooms, kitchens, etc. with products that don't contain any of the harmful ingredients above

Seek alternative ingredients for products that have traditional used these ingredients (there are more options available everyday!)

Emphasize the company's commitment to keeping employees and customers SAFE by eliminating harmful chemicals from products that are sold and/or used on company premises
#3: COLLAGEN
Collagen is a protein that is found in human bones, joints, skin, and cartilage. It's also become one of the hottest "supplements" to a wellness-focused lifestyle.
"Supplemental collagen is great for skin care, anti-aging, repairing the gut, improving wound healing, immune system, and more," explains Bindiya Gandhi, MD.
From collagen protein powders that can be added to soup, smoothies, and other beverages, to businesses like NYC-based Brodo, a "broth shop" that makes this rich, beneficial source of protein available to the masses (including online), collagen looks to be the new superfood.


HOW TO APPLY THIS TO YOUR COMPANY:
Offer bone broth or collagen protein powder as an optional supplement in your staff kitchen

Schedule a Lunch & Learn that educates employees about this (and other) beneficial wellness options

photo by @zhenhappy on Unsplash.com
#4: GREEN CLEAN
On the same note as the trend toward natural beauty, the move toward healthier, less-toxic cleaning products has gained major steam.
Companies like Greening the Cleaning have taken giant strides toward creating a healthier workplace—starting with hospitals and childcare centers—but easily extending to corporate environments like yours.
HOW TO APPLY THIS TO YOUR COMPANY:

photo by @danielcgold on Unsplash.com


#5: HEALTHIER AT-WORK FOOD OPTIONS
It's no secret that getting more nutrition from your meals is a good thing.
Swapping the usual quick-and-cheap company kitchen snacks for foods that deliver on this notion is an advantage that smart companies are implementing in spades.
HOW TO APPLY THIS TO YOUR COMPANY:
Replace sodium and sugar-rich granola bars and snack foods for RX Bars, which contain simple, pure ingredients that support good nutrition while still satisfying hunger

Swap sugary beverages for sugar-free fruit water

Introduce probiotic chocolates as an alternative to traditional candy bars/sweets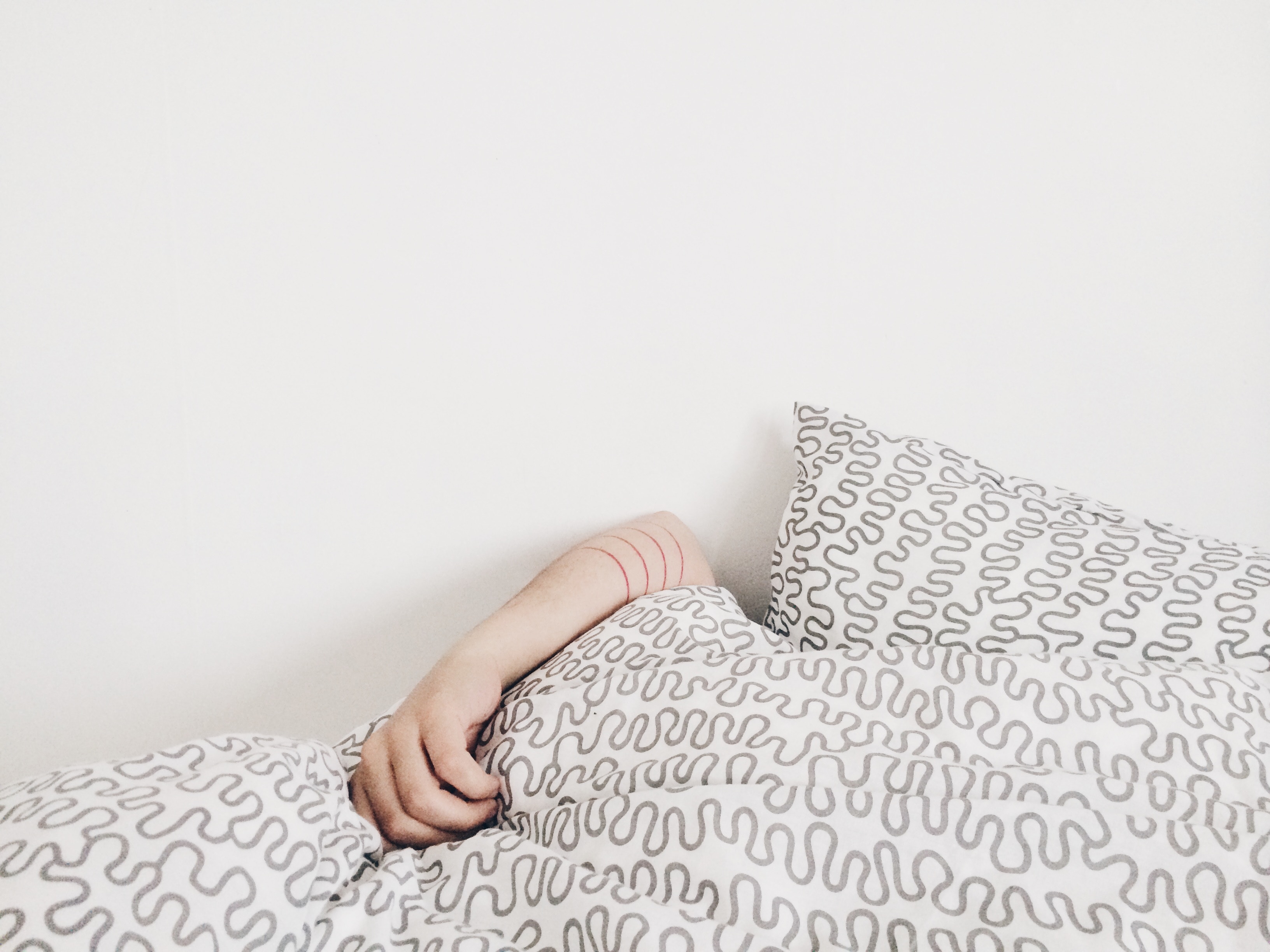 photo by @elizabethlies on Unsplash.com
#6: SLEEP
Poor sleep has been linked to all sorts of health issues (not to mention decreased productivity, poor judgment, compromised performance and more). Yet our 24/7, always-connected modern working world makes a quality night's sleep ever more elusive.
Enter new companies like Brooklinen, Magic Blanket, and Casper—all of whom are focused on solving this problem by providing products (sheets, weighted blankets, and mattresses) that promise to improve the quantity and quality of sleep.


HOW TO APPLY THIS TO YOUR COMPANY:
Offer reimbursement (as part of your benefits package) to employees who invest in a sleep-supportive product like those mentioned above

Plan a Lunch & Learn that educates employees about the benefit of (and keys to) a good night's sleep

Stock "nap rooms" with comfortable couches and weighted blankets
#7: FEMTECH
FemTech is the newest wellness-focused category driven largely by female entrepreneurs who seek to solve the problem of... well... female problems.
And with at least half of the workforce comprised of women, this is a trend not to be taken for granted.
Here are just a few of the FemTech products your company should consider:
Daysy: A personal ovulation calculator that can help you prevent (or plan) a pregnancy

Kindara: Similar to Daysy but focused specifically on fertility

Eve: Period & ovulation tracker

Naya: A hospital-grade breast pump (that also looks chic)

And don't forget the simple (and greatly appreciated) option of stocking women's restrooms with free pads and tampons—especially those that lack harmful chemicals and are built on a business platform of sustainability


#8: DIGITAL EYE STRAIN
Eye issues are a growing problem in the workplace—largely because of the time employees spend looking at their screens.
A few stats to consider:
43% of adults work at jobs that require prolonged use of a computer, tablet or other digital devices

Many workers spent 7 hours or more each day in front of their screens at work, and even more time at home.
And according to the American Optometric Association, the most frequent health complaints among computer workers are related to vision.
Enter Felix Gray, a company whose founders spent far too many hours in front of computer screens as part of their roles in tech and finance.
They'd leave the office with tired, strained eyes, sometimes headaches, and often blurry vision—the hallmarks of Computer Vision Syndrome (aka Digital Eye Strain).
With the goal of "making eyes happier in the digital world," Felix Gray set out to reinvent computer glasses—to be beautiful and effective.
Their clear lenses filter blue light well and eliminate glare—and the frames don't suck either.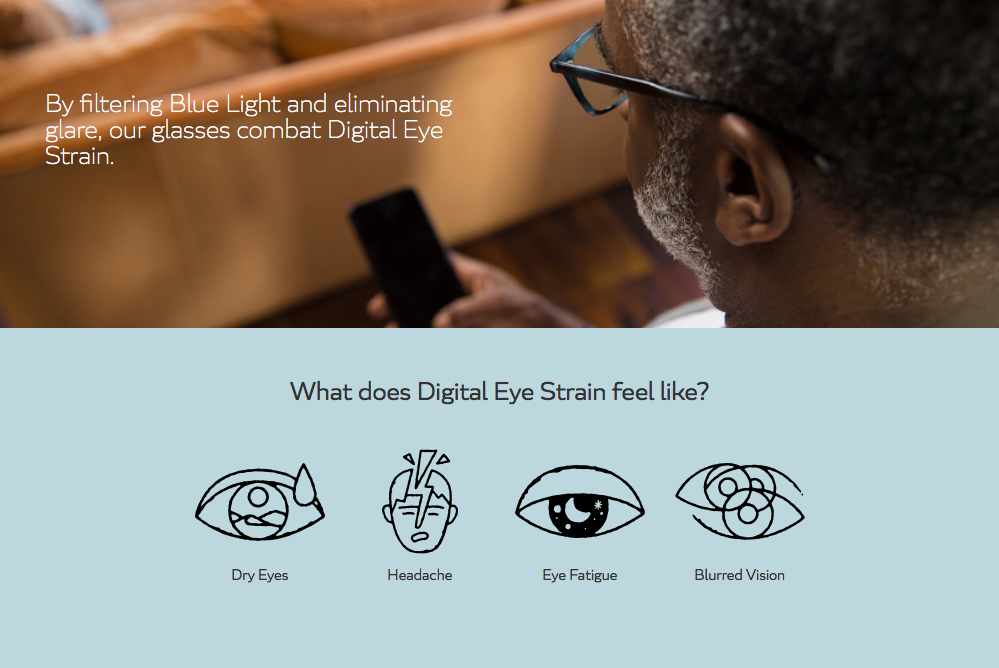 ***
Clearly, the number of wellness benefits—that attract, retain, and care for your employees (and contribute to the success of your company) keep growing. Amen to that.
Because the happier the people, the better the outcome. And letting your employees know that you've got their health in mind (and are taking action) is an excellent way to show how important they are to you.
That's something we stand behind here at 2020—and something that you will, too.