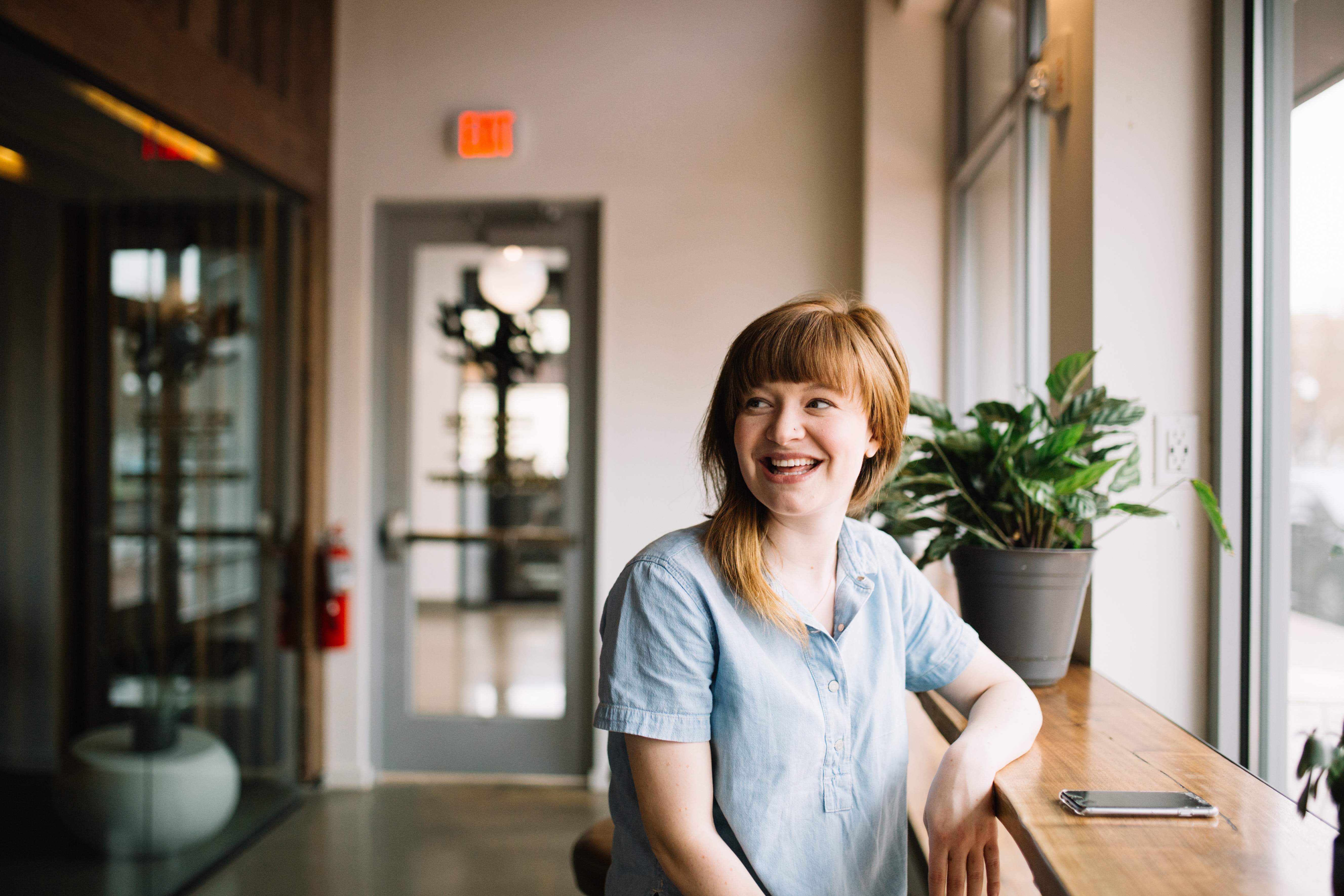 Photo by Brooke Cagle on Unsplash
Of course you care about employee wellness, but how do you demonstrate that, as a company? Offering workplace wellness programs and benefits is key -- but taking it a (big) step further and not only encouraging engagement, but tracking that engagement so you can make even better decisions -- now you're talking!
Luckily, we're living in the digital age, so the ability to boost, motivate, and track your team's well-being is literally at your fingertips. Here are 5 programs worth looking into, as you strive to make your company a place where employees thrive.
CoreHealth Wellness Platform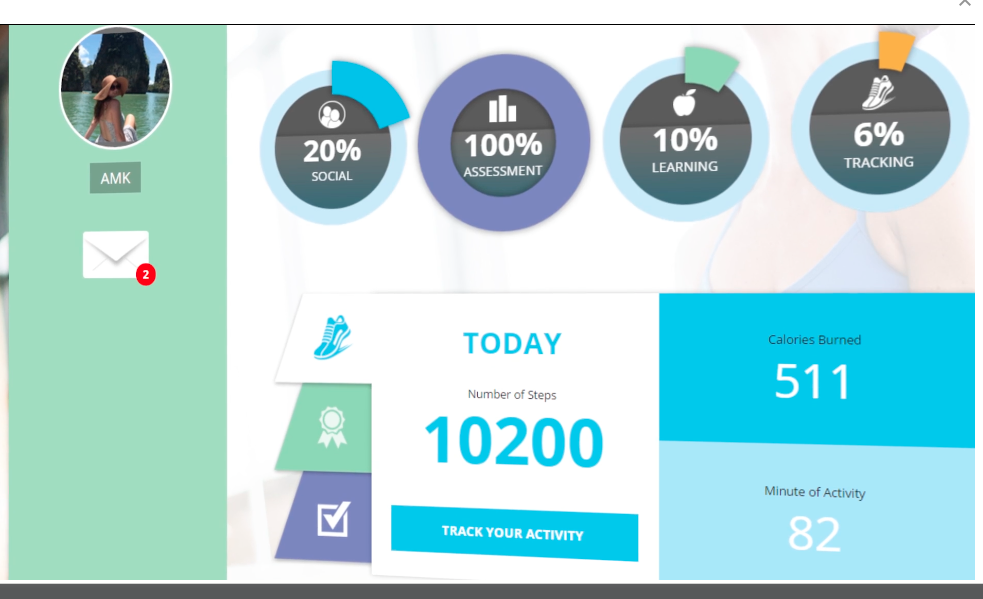 The CoreHealth Wellness Platform promises to simplify and accelerate the delivery of your corporate wellness program, from health assessments, to coaching, education, scheduling, and social engagement.
They also support integration with over 140 partners in the CoreHealth Wellness Network, and provide challenges, trackers, gamification, and rewards. CoreHealth facilitates reporting and analytics, so you can monitor and measure program performance. There's also an instant-messaging component to facilitate collaboration and communication.
CoreHealth CoreHealth Technologies Inc. was awarded the 2016 Global Corporate Excellence Award by Business Worldwide Magazine, and reviews indicate that getting started with this platform is a simple process. "Implementation was fast and very painless," says Bijal Mahida, VP, Human Resources HRG North America, in a case study. "I attended a few meetings with CoreHealth who helped us brand and customize the challenge to what we wanted. We launched within a couple of weeks. The platform is easy to use."
Fitbit Group Health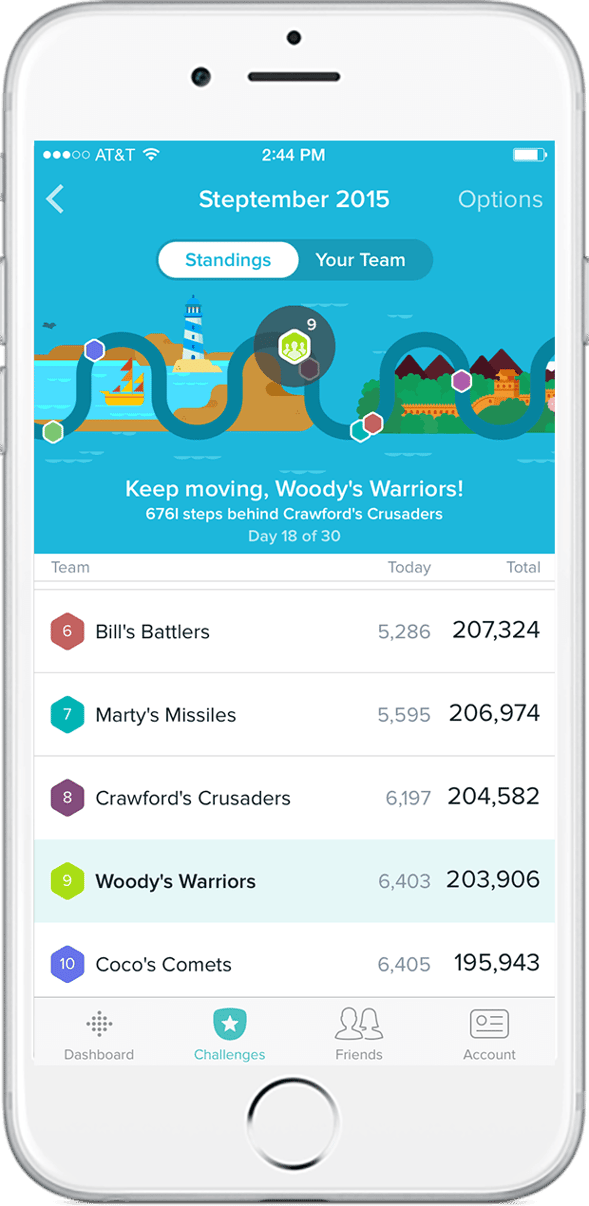 As a part of the Fitbit Group Health initiative launched last year, Fitbit's "Wellness Insighter" provides HR leaders the ability to "easily deploy surveys, collect data, and analyze employee sentiment." Fitbit Group health is able to point to several studies showing that their program cuts employer healthcare costs. In one study, Dayton Regional Transit Authority determined that their Fitbit Wellness program demonstrated $2.3 million in employer cost savings, as well as healthy outcomes for program participants.
"Partnering with Fitbit got our employee population moving and more engaged in our wellness program," said Selena Baker, Nutrition Counselor at Ohio University, a participant of the Fitbit Wellness Insighter pilot program in a Fitbit press release. "With Fitbit Wellness Insighter, our employees had the opportunity to communicate their perceptions of and changes that resulted from the program."


Limeade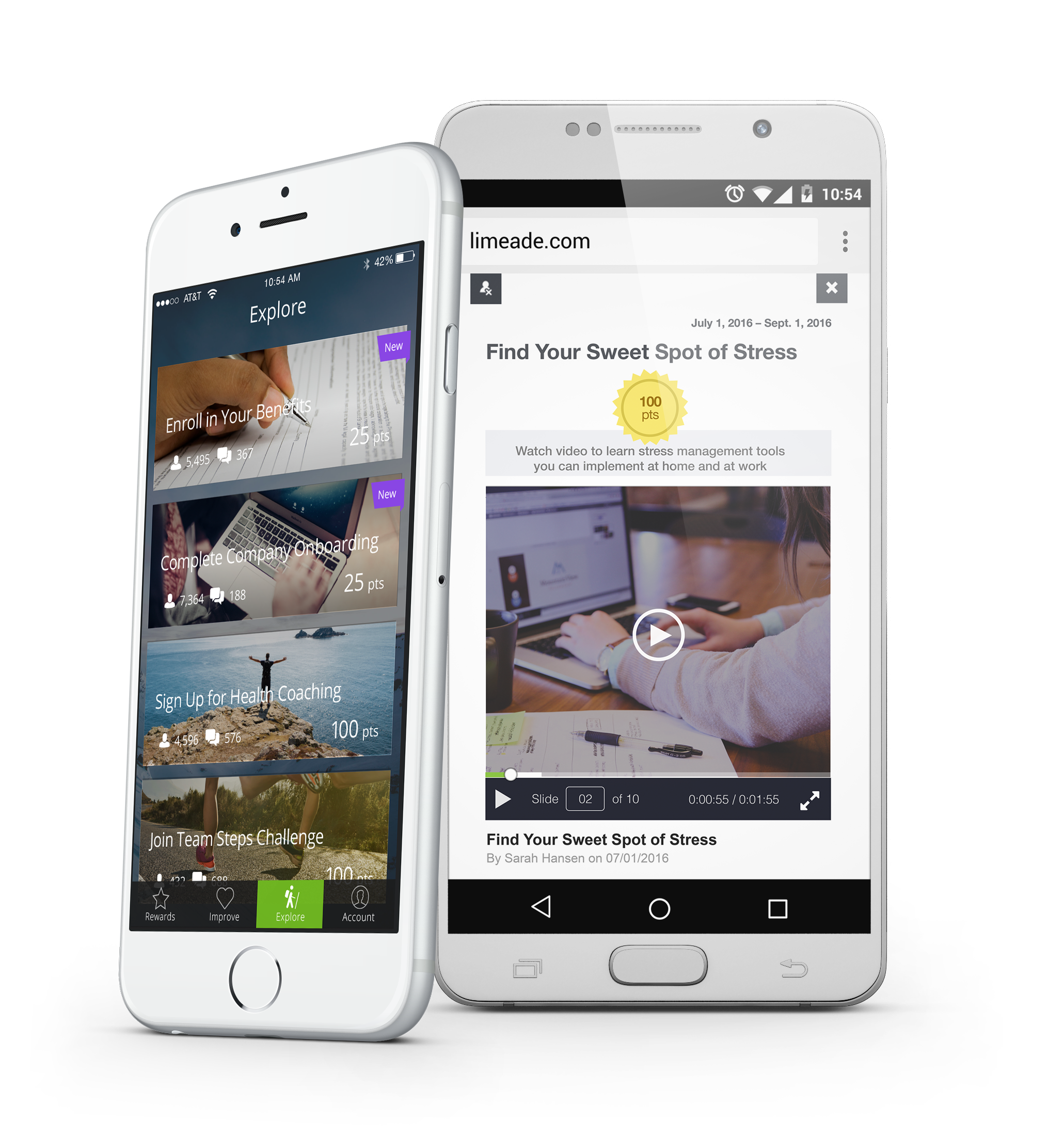 Limeade is a corporate wellness technology company founded by well-being research organization the Limeade Institute. Limeade conducts health assessment surveys and screenings to address the needs of your organization, and then creates a plan that uses rewards to encourage healthy behaviors and activities. According to their LinkedIn, "Limeade takes a whole-person approach to well-being, amplifies an organization's commitment to its employees and delivers smart technology that fits how people work today."
Limeade recently launched a new mobile video and quiz app, Limeade Interactive, which features short videos and quick quizzes. According to GeekWire, "Limeade counts more than 100 employers as customers, which include organizations like The Ohio State University, Jamba Juice, Kohl's, and others."


Speaking of apps … of course there's an app for that!
GetHealthApp.com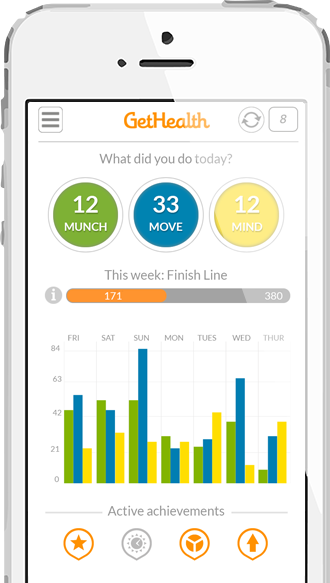 Noting that a whopping "71% of employees are only partially engaged or fully disengaged from their workplace wellness plans," GetHealth aims to boosts employee engagement by making those plans "simple, social and fun." Using the strategies behind game design, GetHealth gives employees small, achievable health-goals (which eventually add up to a lasting change in behavior). There's also a social component -- employees can collaborate and compete with their colleagues within the company's GetHealth community.
An online dashboard allows for tracking and management of your wellness programs, and GetHealth provides aggregated data feedback, allowing employers to track engagement levels so you can accurately measure ROI.
Check out the GetHealth Founders' Ted Talk for insight into their take on the health industry, and how to motivate people to make positive, healthy change.
Oracle Work Life Solutions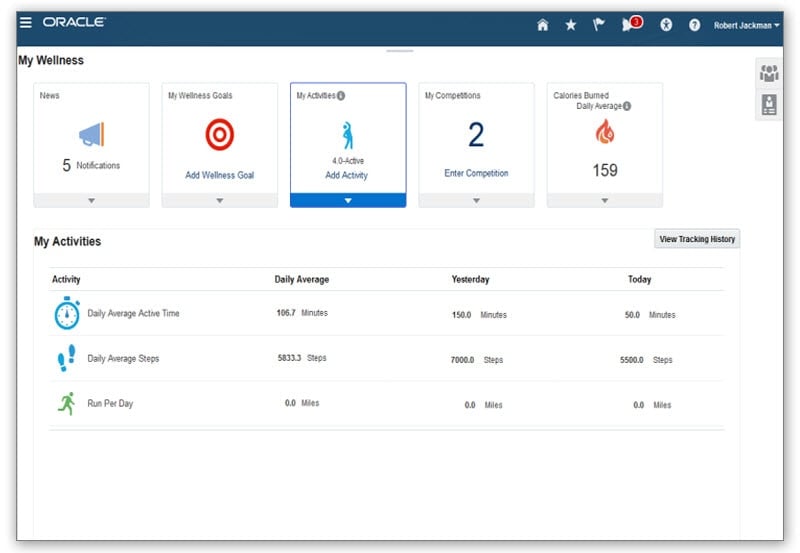 Oracle Work Life Solutions consists of four cloud-based employee engagement and wellness features, with a collective goal of improving productivity and employee engagement by helping employees align their work and personal lives. It's also a method for employers to gather data providing insights into employees and their career and life goals, helping managers ensure workers are as motivated and productive as possible. (Data gathering is totally optional -- employees must opt in to this feature!)
The My Wellness app within Work Life Solutions aims to improve work-life balance by helping employees reach their wellness goals. Features include wearable integration; the ability to set up triggers, prompts and incentives; and a community aspect -- anyone can create or join a wellness team, and message team members within the app.
Other apps within the suite include "My Competitions," which utilizes healthy competitions to fuel creativity and motivate employees; "My Reputation," which allows employees to analyze their social media activity; and an HR Help Desk.
This set of tools help employees build valuable relationships with co-workers, Mark Bennett, Oracle director of HCM product strategy, tells Forbes.com. Employers reduce their healthcare costs and employee absentee rates, while demonstrating that they care about their workers' "whole self."


For more apps that can help improve worker wellness, check out this list of resources.
What tools do you use to track and encourage employee wellness programs? Tell us in the comments below!