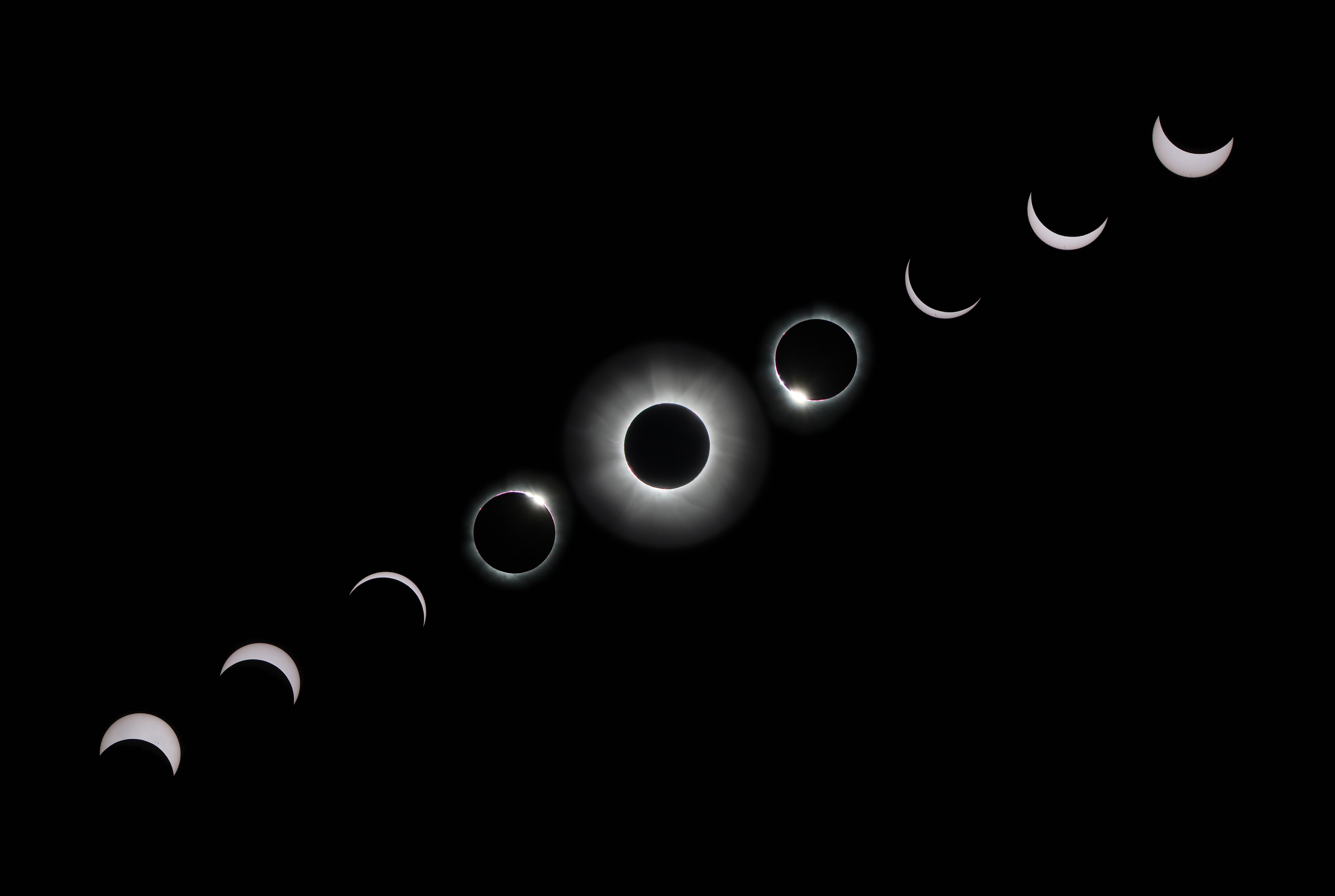 Credit: National Academy of Sciences
Assuming you haven't been hiding under a rock, you know that we're going to have a rare total eclipse of the sun on Monday, August 21.
That's right, on Monday.
The next total eclipse in North America won't be until 2024.
So unless you're prepared to wait 7 years, it's time to get ready for a mind-blowing celestial event that might be happening right above your company's parking lot.
And even it you're not in the direct eclipse path, you'll still be able to experience it.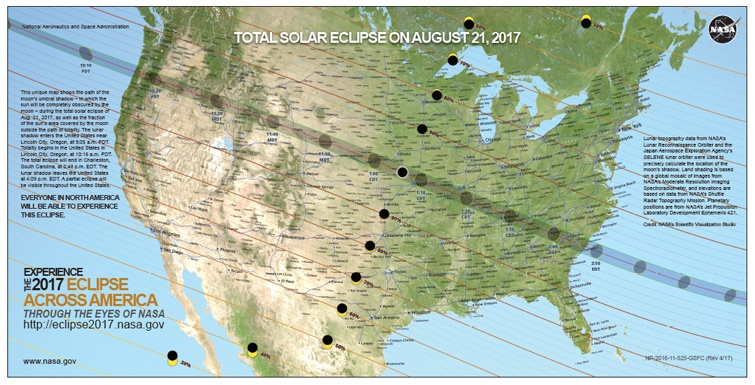 Credit: NASA
It's a good bet that your staff will be out in said parking lot, or gazing out the windows, for the duration of the eclipse, so maybe you should take advantage of this moment to plan a party—and, of course, to make sure your employees watch the eclipse safely.
You already know it's a bad idea to stare directly at the sun (right?)—short-term damage to the retina can occur within just a few seconds, and permanent damage is a real possibility if people look right at a solar eclipse—which, because of its ethereal and spooky nature, is a real temptation.
So let's talk safety—aka how to enjoy this historical moment without damaging our eyes. Here are some viewing tips from the American Astronomical Society (who know what they're talking about).
TIPS FOR SAFELY VIEWING A (RARE & AWESOME) SOLAR ECLIPSE
Turn away from the sun and use your hands. Cross the outstretched, slightly open fingers of one hand over the outstretched, slightly open fingers of the other. Then, with your back to the sun, look at your hands' shadow on the ground. The little spaces between your fingers will project a grid of small images on the ground. During the partial phases of the solar eclipse, these images will reveal the sun's crescent shape.
Let nature be your viewer. If your observing site has trees, look at the shadows of leaves on the ground. During the partial solar eclipse, the tiny spaces between the leaves will act as pinhole projectors, dappling the ground with images of the crescent sun.
Get crafty and make a pinhole projector. You can do this! Just punch a hole into an index card and project the sun's image onto another card, the wall, or the ground. Note: this is called a pinhole projector for a reason. Don't hold it up to the sun as if it were a viewer.
Credit: NASA
Hand out ISO compliant solar viewers to your employees. They're available at retail chains and online, but you might need a rush order. You can see a list of vendors here. And 2024 isn't really that far in the future, so you might want to collect them afterwards for next time.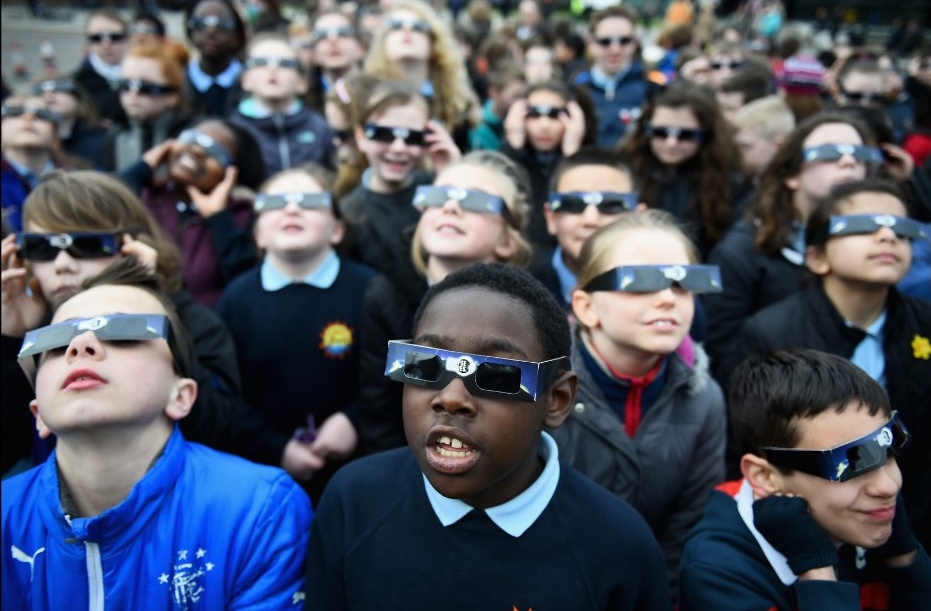 Credit: National Academy of Sciences
You won't need to use your special viewers for the entire eclipse. Our friends at NASA have provided a handy guide. But…remembering the human inclination to push the envelope, please pay strict attention to these recommendations:

Credit: NASA
HAVING BAD WEATHER? IT'S OK.
Don't despair if it's cloudy (or even raining) on the day of the eclipse. NASA, and many other media outlets, will be live streaming the event. You can catch the NASA stream here. And public TV's NOVA science series has gone big for the eclipse, with a giant team of producers, camera teams, and scientists spread across the country for the eclipse itself, and NOVA will also provide a roundup Monday evening, when everything is over.
Of course, it wouldn't be an eclipse party without some music. Here are a few sun and moon suggestions for your office playlist, assembled, of course by NASA, links and all. (They're pretty excited.)
ECLIPSE PLAYLIST
Happy (and safe) viewing, everyone!
Credit: National Academy of Sciences