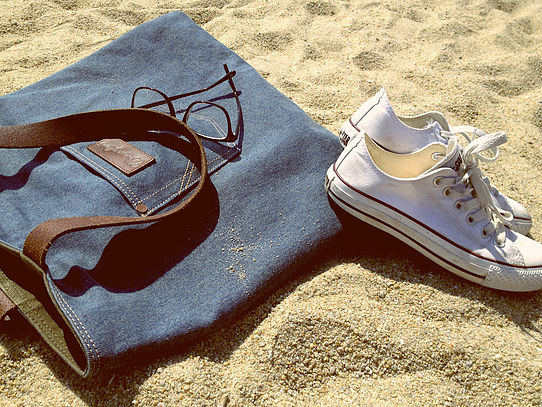 How would you describe your personality? Are you bold and wild? Are you shy and keep to yourself? Or maybe a you're a bit of both. What kind of life do you lead? Are you an artsy student, or do you work in the business world? Are you a stay-at-home parent, or do you spend most of your time on the road, or in meetings? Regardless of who you are or what you do, there is a frame style made just for you.
Modern Business Man/Woman:If you belong to the fast-paced business world, a classic and sleek frame is a great option. Oval and rectangular shapes in plastic or lightweight metal with neutral colors like black or brown will keep you looking sophisticated and refined for those boardroom meetings. Rimless mount frames with titanium temples, manufactured by companies such as Silhouette, can also sharpen the modern business man or woman look and help you stand out at your next meeting.

Wild Child:If you're creative with a wild side, a funkier frame may be just the ticket. A frame with a large cat-eye or aviator shape with bold, vibrant colors like blue or green will give you a fun-loving and youthful look that will look great and fit your personality.

Spontaneous Student:The college life is not only about educating yourself, it's also a time to discover who you are. A great way to express yourself is through the style of frame you wear. Don't be afraid to be unconventional and bold with bright colors and unusual shapes. Show off who you are with an intellectual, simple frame, or an eccentric, colorful look.

"On-the-Go" Parent Whether it's driving your children to school, soccer games or dance recitals, you're always on the move and getting things done. A trendy, but simple frame with pops of colors like plum, maroon, or tortoise will give you a confident look so you can charge on ahead. And if you need additional comfort and support in your active lifestyle, a wrap-around, sporty frame can help to keep your eyewear from slipping and sliding.
In many cases, your lifestyle is a complex mixture of the styles described above. Consider buying multiple pairs so that you're ready to take on any environment you find yourself in. You may need to show off a serious look at work, but that doesn't mean you can't rock a funky frame for happy hour afterwards. In the end, your ideal frame should be comfortable, practical, and totally YOU!
Helpful resource:
http://www.allaboutvision.com/eyeglasses/accessorize.htm