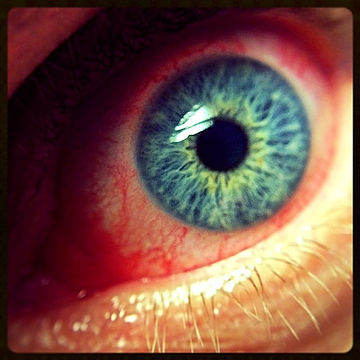 Hint: it is a misnomer. A pink eye, or red eye (or gross eye) can be the result of hundreds of different problems. The best way to get an accurate diagnosis is to use WebMD. Not!

Any eye problem that causes pain, discomfort, or a change in vision should be addressed by your optometrist as soon as possible.

The most common causes of "red eye" are:
Conjunctivitis

Viral
Allergic
Bacterial
Traumatic


Dry Eye

Aqueous Deficient
Lipid Malfunction
Inflammatory


A "Pimple"

Internal Hordeolum
External Hordeolum
Stye
Chalazion


"Cuts"

Erosion
Laceration
Abrasion


Foreign Bodies

The symptoms for all of these conditions will vary, but include the following eye conditions:
Gritty
Sandy
Watery
Mucous-y
Red
Itchy
Blurry
Puffy eyelids
Light sensitivity

The doctor will be able to identify the exact cause of the problem and prescribe the appropriate treatment. Nowadays, people are going more and more to "minute clinics" or their primary care doctor and receiving a general antibiotic and instructions to, "go see your eye doctor if it doesn't get better"; this is a real problem. If you had a problem with your car engine, would you take it to a carwash and have the attendant tell you, "we changed the antifreeze, if the problem persists, you should see your mechanic"? No! You would take your car straight to the mechanic, to the professional best suited to fix your problem. Make sure to do the same when it comes to taking care of your eyes.