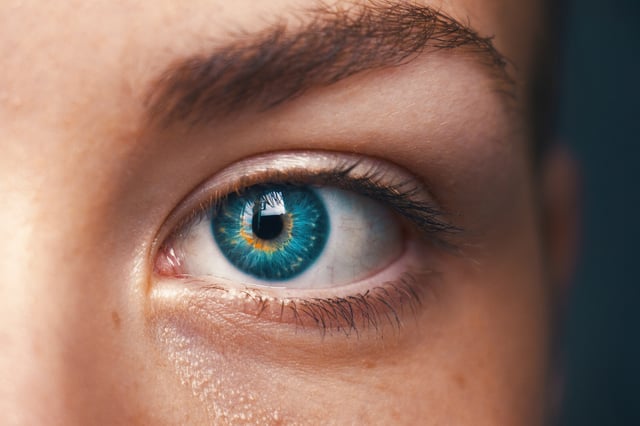 Photo by Amanda Dalbjörn on Unsplash
We've all had it, that tired-eye feeling that might include itchy, scratchy eyes, or blurry vision. It's extremely prevalent in our digital age, when we're often not far away from our screens at work, and for hours at a time. No matter what we call it, digital eye strain, aka computer vision syndrome (CVS) is a growing problem. Symptoms can even include headaches or neck and shoulder pain.
The American Optometric Association (AOA) defines CVS as a group of eye and vision-related problems that result from prolonged computer, tablet, e-reader and cell phone use. Not surprisingly, the level of discomfort is related to the amount of screen time--and what may be surprising is that the average American spends over 7 hours a day in front of some kind of digital screen. According to the American Optometric Association, the most frequent health complaints among computer workers are vision-related.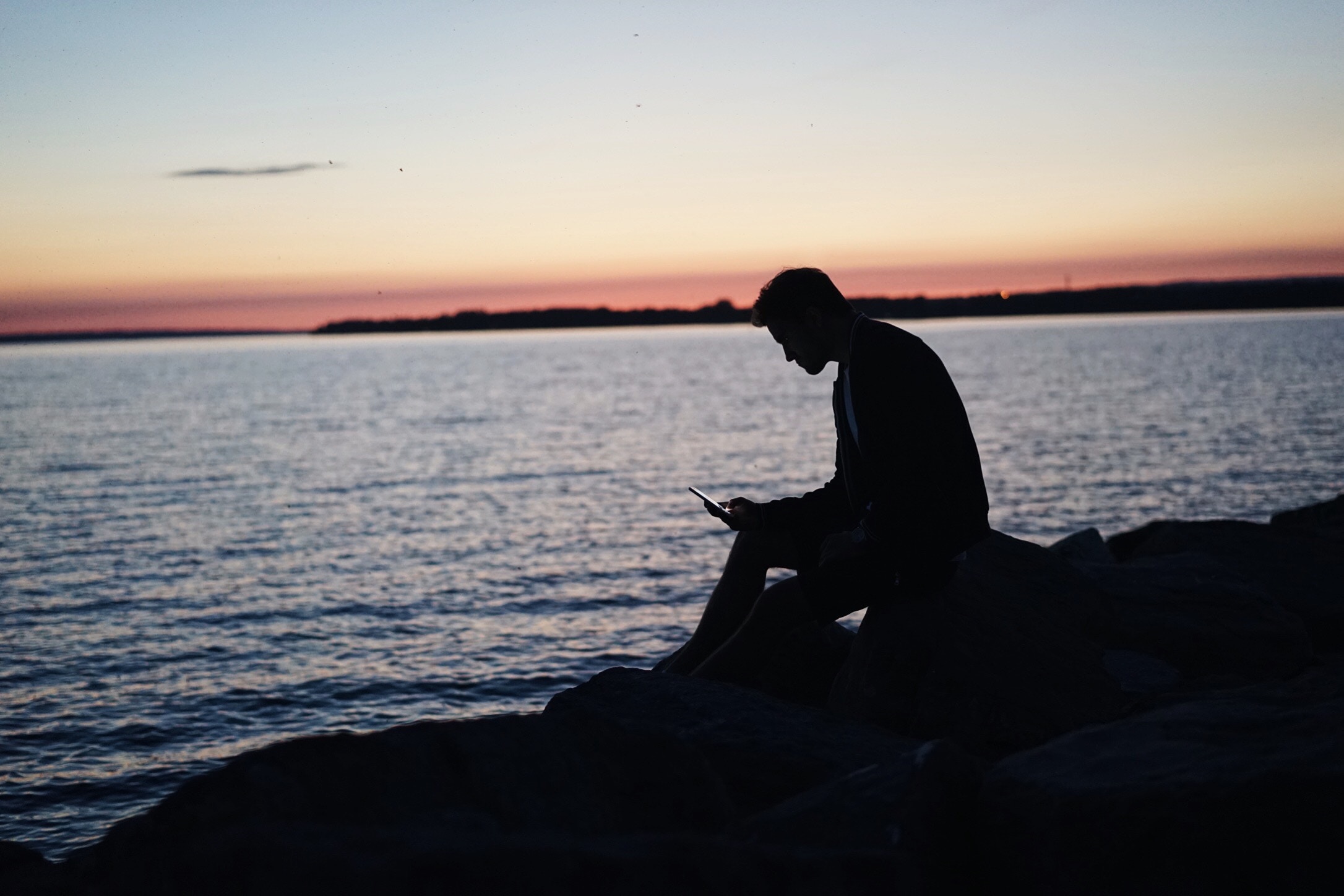 Photo by Steven Spassov on Unsplash
HOW COMPUTER VISION SYNDROME CAN TAKE A BIG BITE OUT OF WORKER PRODUCTIVITY.
A study conducted by the University of Alabama at Birmingham (UAB) School of Optometry examined the relationship between the vision of computer workers and their productivity in the workplace. The UAB study suggests computer vision benefit programs can add significant economic benefits to companies with large numbers of employees who use computers.

Study results show that:
--Providing computer vision care to all employees who use computers, even those who are not experiencing CVS symptoms, results in significant productivity gains and cost savings for employers.
--Musculoskeletal problems, which may be caused by computer-related vision problems, can potentially be minimized or eliminated by including computer vision care in a comprehensive vision care benefits program.
--Employees performing tasks with particularly demanding visual requirements, such as accounting, document editing, CAD (computer-assisted design) work, electronic design and engineering, could benefit even more from computer eyewear than the average computer worker.--
--A computer vision benefits program likely will also lower incidence of workers' compensation claims among computer workers.
According to a study published in Medical Practice and Review, CVS has the potential to become a worldwide epidemic, especially if appropriate interventions are not designed and implemented--with implications for productivity and economic development. So it makes business sense to address the causes of CVS for your employees and to take steps to help them prevent it.
WHAT IS IT ABOUT DIGITAL SCREEN USE THAT LEADS TO CVS?
Unlike a printed page, the letters on a digital device may not be as sharply defined.
The level of contrast of the letters to the background is generally reduced--and we've all experienced the difficulty of reading white-on-black text or something else a designer has invented.
Viewing angles and distances are also different from non-digital reading and writing tasks. Eye movement and focus can become more demanding.
Uncorrected vision problems can make all of the above worse. And even people with eyeglass prescriptions may find themselves struggling, because their glasses aren't designed for computer use.
According to the American Optometric Association, the people at greatest risk of developing CVS are those who spend two or more hours using a digital screen each day. In other words, probably most of your employees.
SO HOW CAN YOU HELP YOUR EMPLOYEES' EYES TO FEEL BETTER?
1. ENCOURAGE EVERYONE TO HAVE AN ANNUAL EYE EXAM.
The National Eye Institute recommends that all computer users have an eye exam yearly. This makes sense, considering that about 71% of people reporting symptoms of CVS wear eyeglasses or contact lenses. Having an up-to-date prescription isn't an option, it's a requirement, to keep eyes healthy. Insurance generally covers one eye exam per year, so--no excuses.

2020 On-site provides mobile eye exams, so we're of course invested in eye health--including ways to prevent CVS. Using 2020 On-site for annual eye exams is easy for your company and your employees--and saves time and money. 96% of our patients would recommend us to colleagues and friends, and appointments take only 15-20 minutes, about 1/4 the time it would take to go to an outside office, saving companies hundreds of hours.
2. REMIND EVERYONE TO ADJUST THEIR MONITOR'S POSITION.
First of all--give employees a monitor, if possible, instead of requiring them to hunch over a laptop. That simple step will re-align posture and reduce eye and muscle strain.
For optimal comfort, the monitor should be 20-30 inches away from the eyes. Additionally, the top of the monitor should be at eye level, since the recommendation is to look slightly looking down at computer work, not up.
A stack of books or a riser can easily elevate a monitor.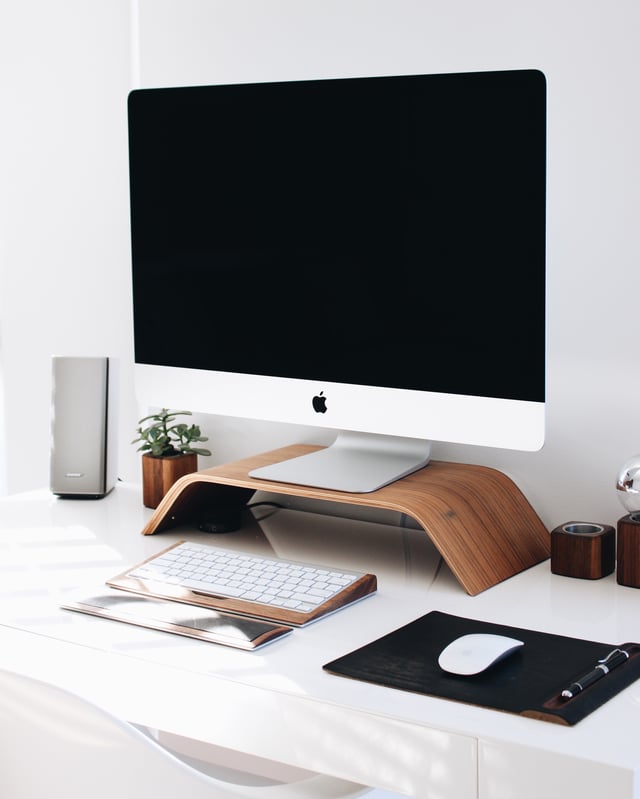 Photo by Gabriel Beaudry on Unsplash
If your employees primarily work with laptops, consider a company-wide investment in a mouse and a keyboard, and raise each laptop as described above.
3 . ADJUST EACH COMPUTER'S SETTINGS.
Another smart investment is an anti-glare screen. Keep your monitor bright, and experiment with color display, contrast, and type size to find what works. Each person has a different comfort level, so your IT team might send out directions on how to make display adjustments.
If you can, provide employees with up-to-date monitors, not the ones that have been sitting in the facilities department storeroom for the last couple of decades.
For employees who need to work from home frequently, especially at night when they're already tired, you might want to consider offering stipends for new monitors--even more useful if staff is working with tiny data, such as spreadsheets or code.
Their eyes will thank you--and you'll be sending the message that eye health is important to the whole company.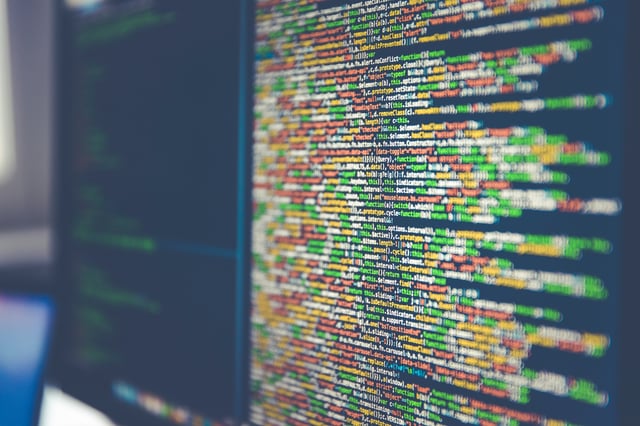 Photo by Markus Spiske on Unsplash
4. CHANGE THE LIGHTING.
As nice as it is to have natural light in the office, too much of it (or too much artificial light) can create glare on monitors. Remind employees to close the blinds during the worst of the daytime glare, and provide floor or desk lamps on either side of each monitor to provide indirect lighting, which is much easier on the eyes.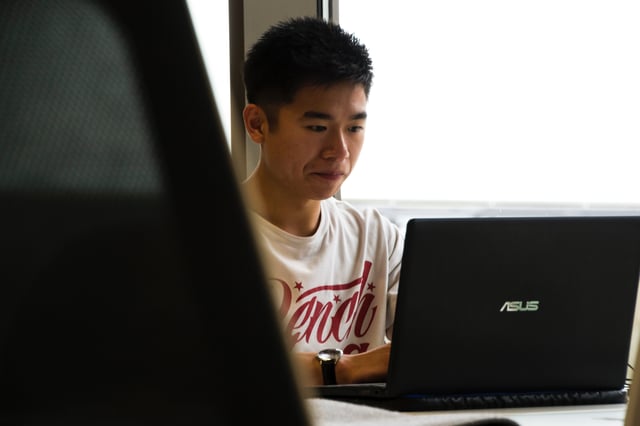 Photo by Matt Wildbore on Unsplash
5. MAKE EACH WORK STATION EYE-FRIENDLY.
Provide a copy holder so that work materials and tools don't spread all over your employee's desks. This prevents the eyes from having to constantly readjust to various distances.
And make sure each keyboard is positioned directly in front of the monitor, not at an angle or on a desk return, which will make for muscle strain.
6. REMIND STAFF TO TAKE A BREAK. FREQUENTLY.
Make sure everyone knows the "20-20-20" rule--every 20 minutes, find an object about 20 feet away, and stare at it for 20 seconds.
This simple exercise is a prime preventor of CVS, and should become a habit for each person in your workplace. Staff can (and should) set timers for this--it's that important.
7. LUBRICATE THE EYES.
Staring at a screen for a long time slows the blink response--and fewer blinks leads to dry eye. Encourage staff to close their eyes from time to time (this might be a good time for a mini-meditation) or squeeze them open and closed a few times. It's also probably a good idea to keep some lubricating eye drops in a drawer.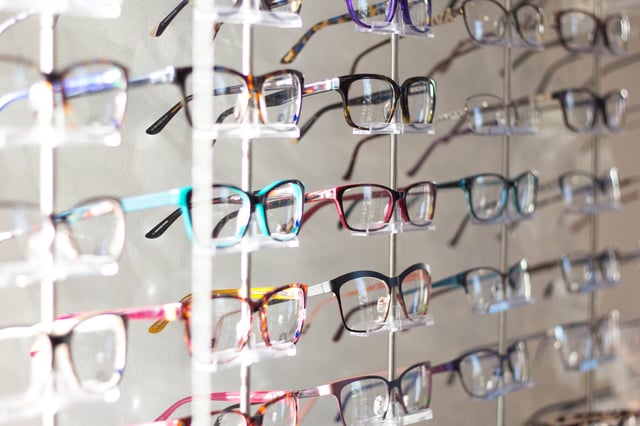 Photo by Scott Van Daalen on Unsplash
8. CONSIDER COMPUTER EYEWEAR.
Let your staff know that fashionable, speciality eyeglass with anti-glare coating might make their eyes happier than they've been in a long time. They can find out more about this at their annual eye exam, when they tell their eye doctor about how much screen time they typically have during the day.
9. CONTACT LENSES ADD TO EYESTRAIN.
So it makes sense to encourage people to remove them for at least a couple of hours a day. It's that simple.
HOW CAN 2020-ON-SITE CAN BE PART OF THE SOLUTION TO CVS?
For an example of how 2020 On-site eye care services can save your company money and make your employees happy, see how we helped Boston-based Wayfair, one of our first clients--and why they keep coming back.