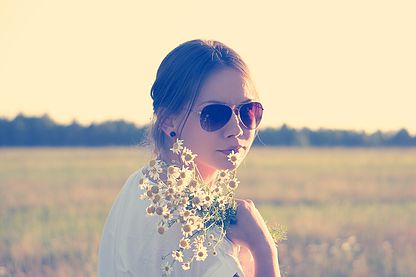 Sick of getting headaches while you're reading, or eye strain after a long day of sitting in front of your computer screen? Maybe you know that you might need glasses, but are too afraid to face the facts. That's completely normal, but with the benefits of eyewear, there's no need to worry. Here are just some eyewear benefits our doctors came up with:
Self Expression: Bored of your wardrobe lately and wondering what your style is saying about your personality type? Well no matter the type, there's a pair of glasses frames that will be just right for YOU. Frames are like jewelry for your face, helping to express your unique personality. One thing that makes eyewear so great is that there are tons of frames to choose from!

Protecting Your Eyes: Sunglasses are a great benefit for your eyes. Not only are sunglasses and polarized lenses great for protecting your eyes from UV light, they can also provide you with crisper, clearer vision for sunny days - and make you look cooler at the same time! Even on those days out on the boat or relaxing by the pool, polarized lenses will help decrease the glare from the water and prevent headaches.

Expand Your Peripheral Vision: If glasses are not the best option for you, contact lenses may be your answer. With contact lenses, we can significantly improve our peripheral awareness because the lenses sit directly on our eye, as opposed to 13 mm away as with a pair of glasses. Contact lenses are also easy to use - even kids as young as 10 are wearing them!

Save Money on Makeup: Glasses are a great way to save time, money, and that extra hassle every morning. With glasses, the majority of your eyelid and lashes are covered by the frame. Cosmetics are expensive, so save money in the long run and buy yourself that pair of glasses you've been needing for awhile now.
Eyewear has a lot of benefits, and doctors aren't just saying that. From protecting your eyes to saving money, eyewear has benefits you wouldn't have necessarily known about. So bite the bullet and get yourself a pair of frames that are right for you.