You know those days. The phone is ringing before you have your coat off. Your afternoon meeting got pushed to the morning, and your inbox is exploding with emails, all marked urgent. One of your team members is on vacation, and another one is out sick. If you're lucky, you'll have time for coffee before your meeting--but lunch is a pipe dream, and a bathroom break is going to be on an emergency-only basis.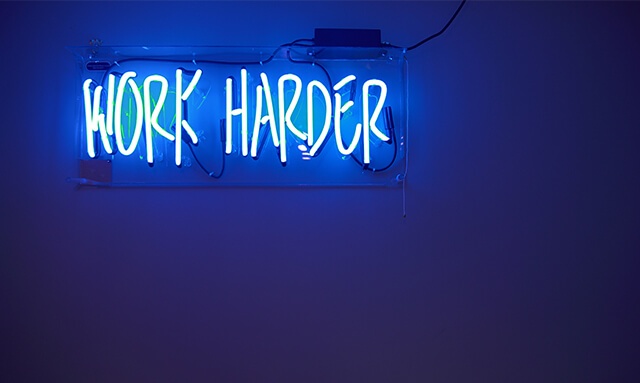 Photo by Jordan Whitfield on Unsplash
You can get through one or two days like this--deadlines happen. But when bad days pile up, you start to lose it.
Stressed? That's an understatement.
Days like these are exactly why your employees need you and your wellness programs. And it's not just to make your employees feel better--it's about your bottom line.As far back as 1999, the Health Enhancement Research Organization, or HERO, conducted a large-scale study of 46,000 workers who were identified as stressed, independent of other health issues. The study found that health care costs generated by stressed-out employees were 147% higher than non-stressed employees.
It's not hard to recognize a stressed-out workplace. You may see a few, or all of these symptoms:
Absenteeism
Employees chronically arriving late or leaving early
Deterioration in work performance and increased errors
Irritation, anxiety, anger, and an increase in work-related rumors
Deteriorating health
An increase in workplace accidents
Over- or under- eating
An increase smoking and/or drinking
An inability to "let go" that leads to poor sleep, starting the cycle all over again
As an HR professional, you know that you can't change all of the triggers for a stressed-out workplace, or control an individual's response to stress, but you can take steps to create a healthier workplace culture.
Here a few great tips to do just that.
1. WORK WITH MANAGEMENT
Make sure your employees feel comfortable raising the alarm to their supervisors when they've hit their wall. It should be ok to ask for help, and not worry that asking will be perceived as weakness.
Take a hard look at management styles. Is it possible that management is the source of the problem? Regular employee surveys, not just annual upward reviews, can reveal key issues such as a manager's issues with relaying clear expectations, or micro-managing so that a job never feels finished--and an employee never feels supported. You may want to provide coaching services to managers whose teams seem especially stressed.
Encourage managers to be role models. They should talk up the importance of work-life balance, and mean it. It's the manager's job to make sure that their team has the resources they need to get the job done. This may sometimes mean bumping an issue up another level--and that should be ok, too.
2. BRING POSITIVE PROGRAMS TO EMPLOYEES
Let your employees know that it's ok to take a "mental health day." Or a vacation. Or just a break. A recent Business Insider article told the story of a stressed employee who was honest with her boss about using some of her sick time for a few mental health days. Her CEO praised her for being so upfront. It's common practice in most offices to take such days--but not to come clean about the reason. Your workplace will be healthier and happier if workers feel they can be open about why they need a break.
Of course, you should encourage employees to take advantage of their vacation time, no matter what. Companies that allow employees to accrue and carry over large amounts of vacation time are setting themselves up for a stressed-out workforce. Everyone needs to get away...
...even if it's just for a few minutes. Some workplaces even provide "nap stations" where employees can rest or meditate. And there's plenty of research that shows how valuable a short nap can be for health and productivity.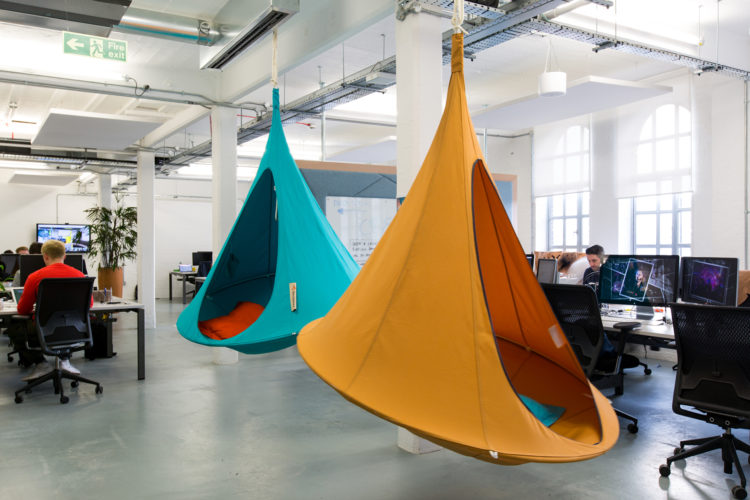 Photo credit: The Memo
Offer mentors to junior employees, says The US Human Resources Guide, because "stress and anxiety are often caused by a lack of guidance and help, especially when learning the ropes in a new position. Assigning each junior employee a senior mentor is a good way of boosting morale and creating a more supportive workplace environment."
Show that you believe in work/life balance. Encourage flextime programs and working remotely. Initiatives such as employee assistance programs (EAPs), stress management workshops, fitness subsidies or on-site gyms and workplace massage days send the message that you are actively involved in reducing workplace stress, according the The Canadian HR Reporter.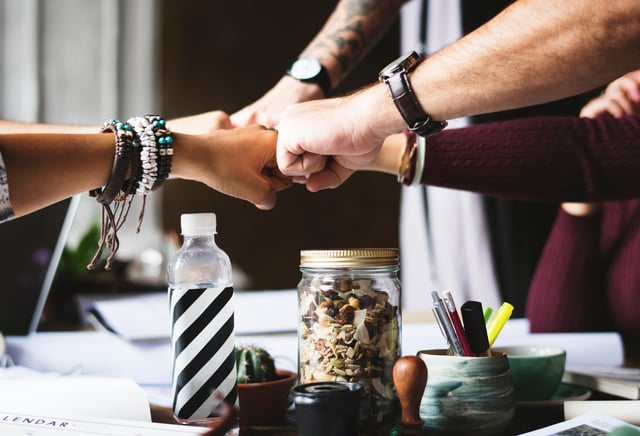 Photo by rawpixel.com on Unsplash
3.HAVE SOME FUN
Create some fun around the office. Jigsaw puzzles in the break room, coloring books and crayons in huddle areas, magnetic word games on whiteboards--all make it easy for employees to spend just a few minutes doing something that, although it doesn't make the deadline go away, gives people a little break--and this can sometimes be enough to turn a bad mood into a better one.
And last but certainly not least, be proactive about team-building. If stress is causing workplace fractures, what better way to heal some of them than to be creative and get people together to NOT work. Check out our blog, 11 Non-Lame Team Bonding Activities, for group-tested ideas that make a difference. Your bottom line will thank you.