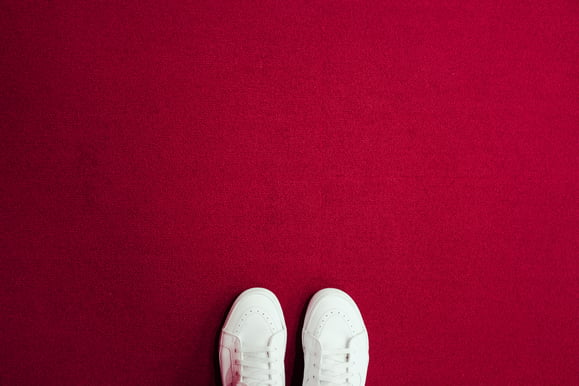 Or that new employees who go through a structured, thoughtful onboarding process are 58% more likely to stay with the company for more than three years?
Those are compelling arguments for crafting and delivering a "WOW" onboarding experience, especially if your industry is short on top talent.
WHAT IT FEELS LIKE TO BE THE 'NEWBIE'
When a new employee shows up on their first day, they may be a bit nervous and excited (or both). Day 1 is where they begin the process of getting to know your company's culture, setting up their tools, understanding their role, and getting settled into their job.
An onboarding process that doesn't go smoothly can leave new employees feeling overwhelmed, confused, and unsupported in their new roles. Even worse, it can mean losing employees because they never find their stride in the company.
To help you craft and deliver a "WOW" onboarding process that helps your new hires acclimate (and start contributing) quickly, follow these 15 tips, which we've curated from experts on the topic.
15 TIPS FOR ONBOARDING
1. Create a learning and development plan to be discussed and refined with the employee during the first week.
Use this to plan arrange and schedule any required training.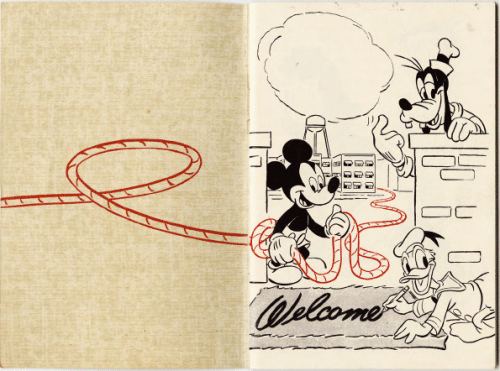 The Disney Employee Handbook, circa 1943
2. Make a list of probable questions a new hire will have and prepare answers ahead of time.
You might even want to send this out to the employee before they officially begin. A head start is always a confidence-booster.
As each new employee joins your team, take note of any questions they have that aren't answered in your onboarding doc and update it on a regular basis.
3. Make your onboarding process transparent.
Put as much information as possible onto your intranet or wiki where new employees and existing team members can access it. This way, you won't have to worry if a key person is unavailable during a new team member's onboarding.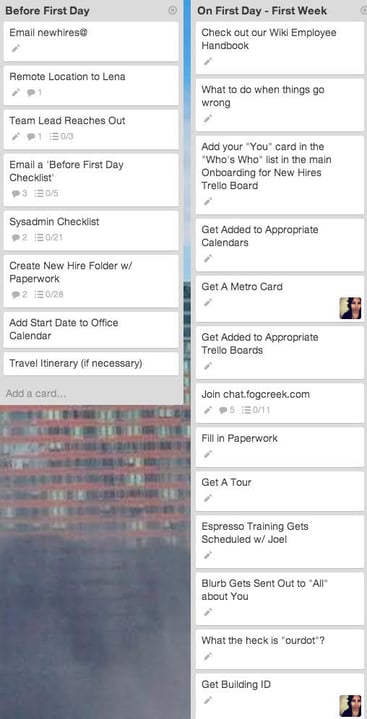 Example of FogCreek's Onboarding "Trello" workflow
4. Create a comprehensive onboarding document for your new hire to read on their first day.
It should describe important onboarding docs like the company's internal wiki, an employee manual, and key company projects.
Take a page out of Facebook's creative and compelling employee handbook (which every new hire receives on Day 1), and make your onboarding documents personal, branded, inspiring, and a true reflection of the company mission and culture.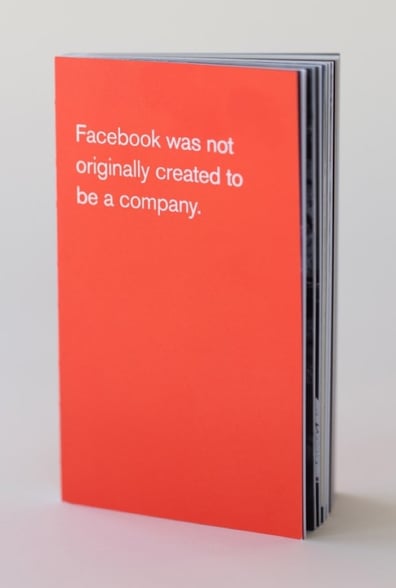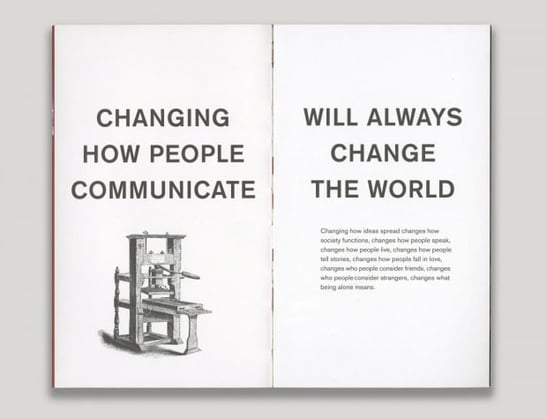 5. Assign each new hire a "buddy" or mentor.
This person's job is to introduce the newbie to the team, take them to lunch on a regular basis, and answer any and all questions that come up in the first weeks and months. Yes, months.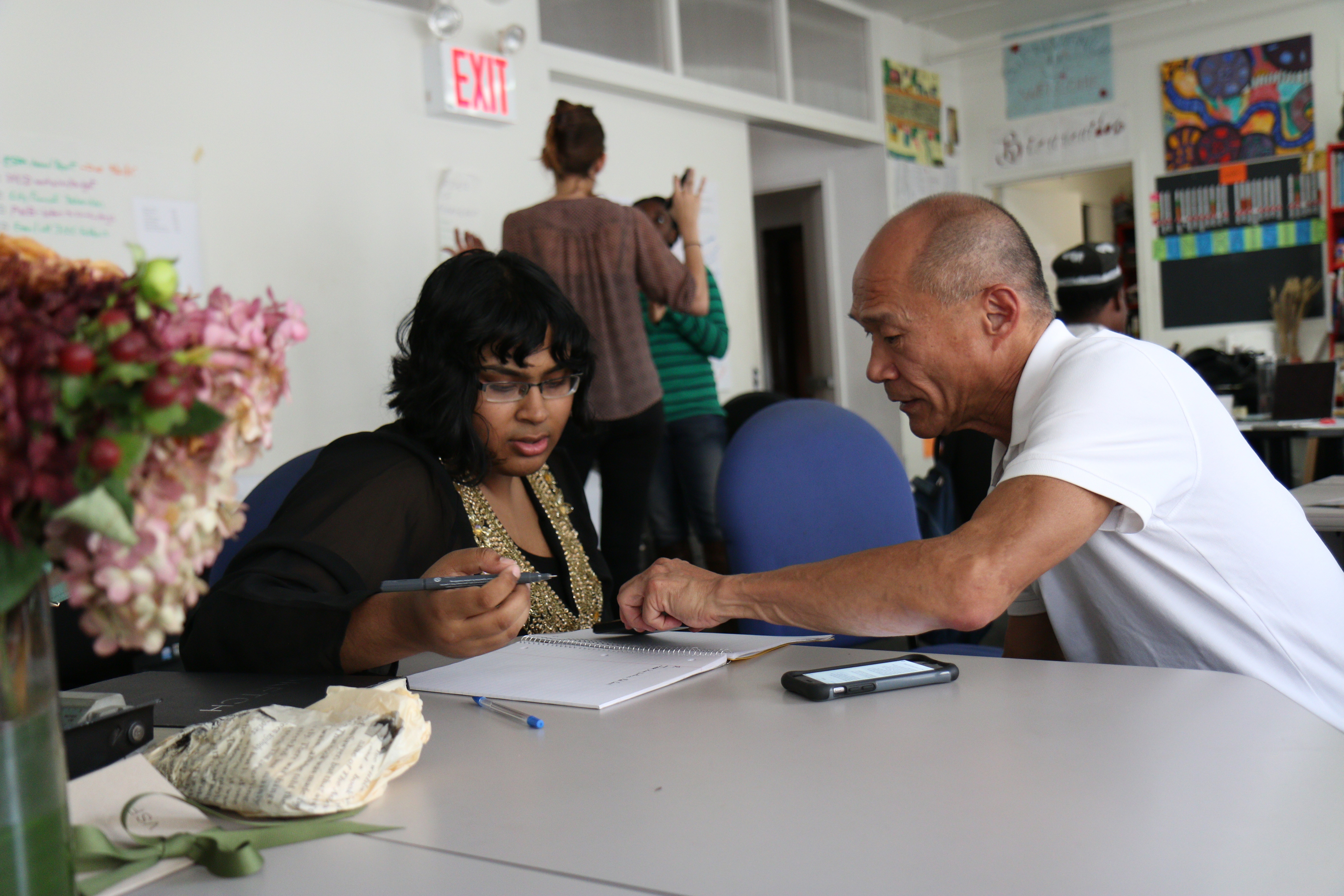 Photo by Monica Melton on Unsplash
6. Get new team members up to speed on internal jargon.
We all get used to using particular terms within our companies, and it's easy to forget that these words mean nothing to new team members.
Avoid making new employees feel left out and confused by putting together a vocab sheet to bring them up to speed.
Don't forget to review it on a regular basis to make sure any newly coined terms are included.
7. Encourage friendliness from the team.
At Birchbox, a flag is placed on each new employee's desk that says "Say hi, I'm new" to encourage team members to get to know new employees.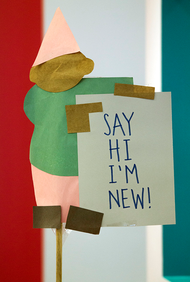 8. Don't start a new employee at 9 a.m.
Start them at 11 so you have time to get organized first and be ready to help them when they arrive. Plus, they'll be grateful for a short day as they begin their new job.
9. Take it easy on day one—and during the first week.
First day nerves mean most employees don't sleep well the night before starting a new job. Keep their workload light to account for this. Also, be kind--don't give a new hire long days in their first week, since they need plenty of time to relax and reflect on all the new information coming at them. In the long run this will make your new teammates more effective in their roles, because of their better retention of training materials.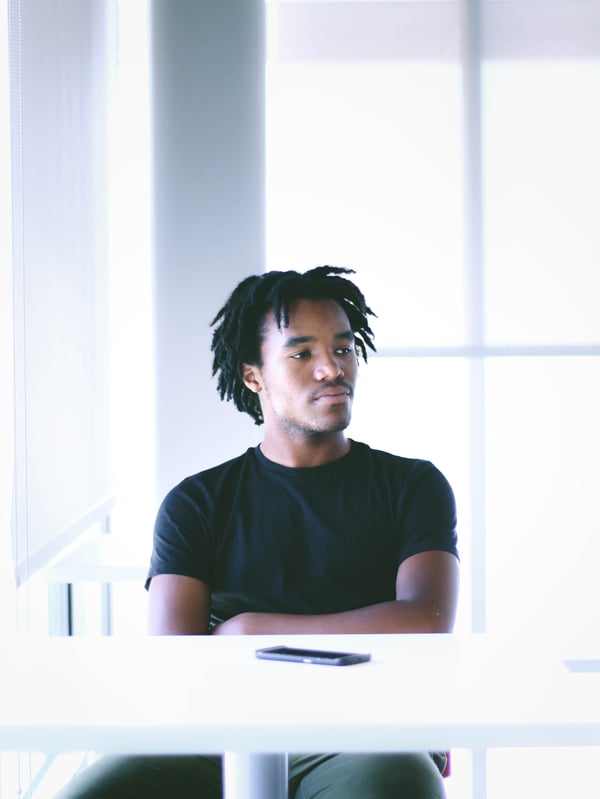 Photo by Hunter Newton on Unsplash
10. Make sure their work station is ready, and provide necessary office supplies.
It's a drag to wait around for the tools needed to get work done, especially if the new hire has deliverables in their first few days. If a work station isn't ready, you can count on a frustrated newbie.


11. Make "new employee lunch" a regular thing.
Assign team members the role of taking the new hire out to lunch--on the employer's dime--weekly, for at least the first month, or until the whole team--including the team manager--has had some one-on-one time with the new employee. This will help bond the team and make the new hire comfortable with everyone.
It doesn't hurt to sometimes add people from other departments--this will make cross-team communication much easier.
Take, for example eyeglasses maker Warby Parker, which uses a tool called Lunch Roulette. Every week, the tool randomly selects two groups of four employees to have lunch together. The groups never include more than one employee from each department to encourage inter-departmental relationships.

12. Determine what small projects or tasks the new hire should begin working on. Recommend books that will help them crush their first 90 days.
Provide the required readings to catch him or her up to speed with current projects in the company, especially those directly related to their job description.
Apple CEO, Tim Cook, is known for handing a copy of one of his all-time favorite books, Competing Against Time by Jr. George Stalk, to every new hire.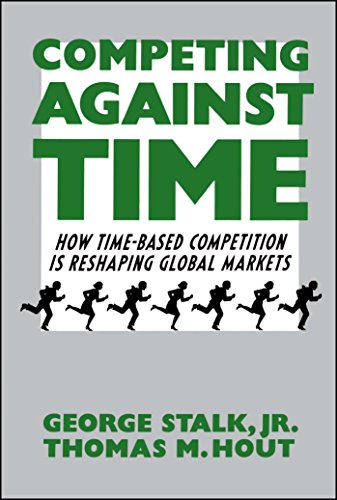 13. Make sure to ask the new employee what they're confused about or want more information on.
Even the most organized onboarding process will miss a few key items. You want your new team member to feel comfortable asking questions during the critical first few months.
Schedule several check-ins during the new hire's first 30 days. And don't just expect them to ask questions—ask them questions about how they're adjusting, what challenges they've encountered, and what they find to be the best/worst parts of their experience so far.
14. Make Onboarding FUN!
Think of onboarding as an opportunity to be creative, instead of a chore. Understand that your new hire is probably overwhelmed. Build in breaks, and make your documents fun to read. If you can, throw a party for your newbie at the end of their first week and hand out company swag.
Provide a tool that will create an internal social network of employee contacts with similar, traits, likes, interests (somewhat like an "employee match.com") with employee picture and profile gallery to make assimilation easier.
15. Form a "new hire" affinity group.
That way, newbies can share problems, opportunities and experiences with each other--and get to know people from other departments.
***
As hiring heats up and, at the same time, turnover rates dramatically increase, it's critical that executives, hiring managers and HR leaders realize the tremendous impact that modern onboarding can have on new hire productivity and retention.
Hiring managers frequently see onboarding as an afterthought with very little business impact. But data from the consulting firm BCG reveals that onboarding ranks #2 (after recruiting.) In fact, firms that execute onboarding well can expect to nearly double their the corporate revenue growth and profit margins, compared to firms with only average onboarding.
The traditional objective of simply having people "signed up" and enrolled needs to shift towards one of having new hires think "wow" as you provide them with the information and the support that they need to be productive, happy, and engaged with your company and its goals.
Sources:
https://boss.blogs.nytimes.com/2013/03/13/getting-employees-off-to-a-good-start/?hp
https://www.fastcompany.com/1835546/youre-hired-now-figure-things-out-help-whimsical-handbook
https://business.linkedin.com/talent-solutions/blog/2015/07/extreme-onboarding-how-to-wow-your-new-hires-rather-than-numb-them
https://foundr.com/onboarding-best-practices/
https://www.elcomcms.com/resources/blog/employee-onboarding-checklist-template-for-success
https://www.forbes.com/sites/forbescoachescouncil/2017/07/21/are-you-really-onboarding-your-employees-the-best-way-possible/#1ad162f271a7