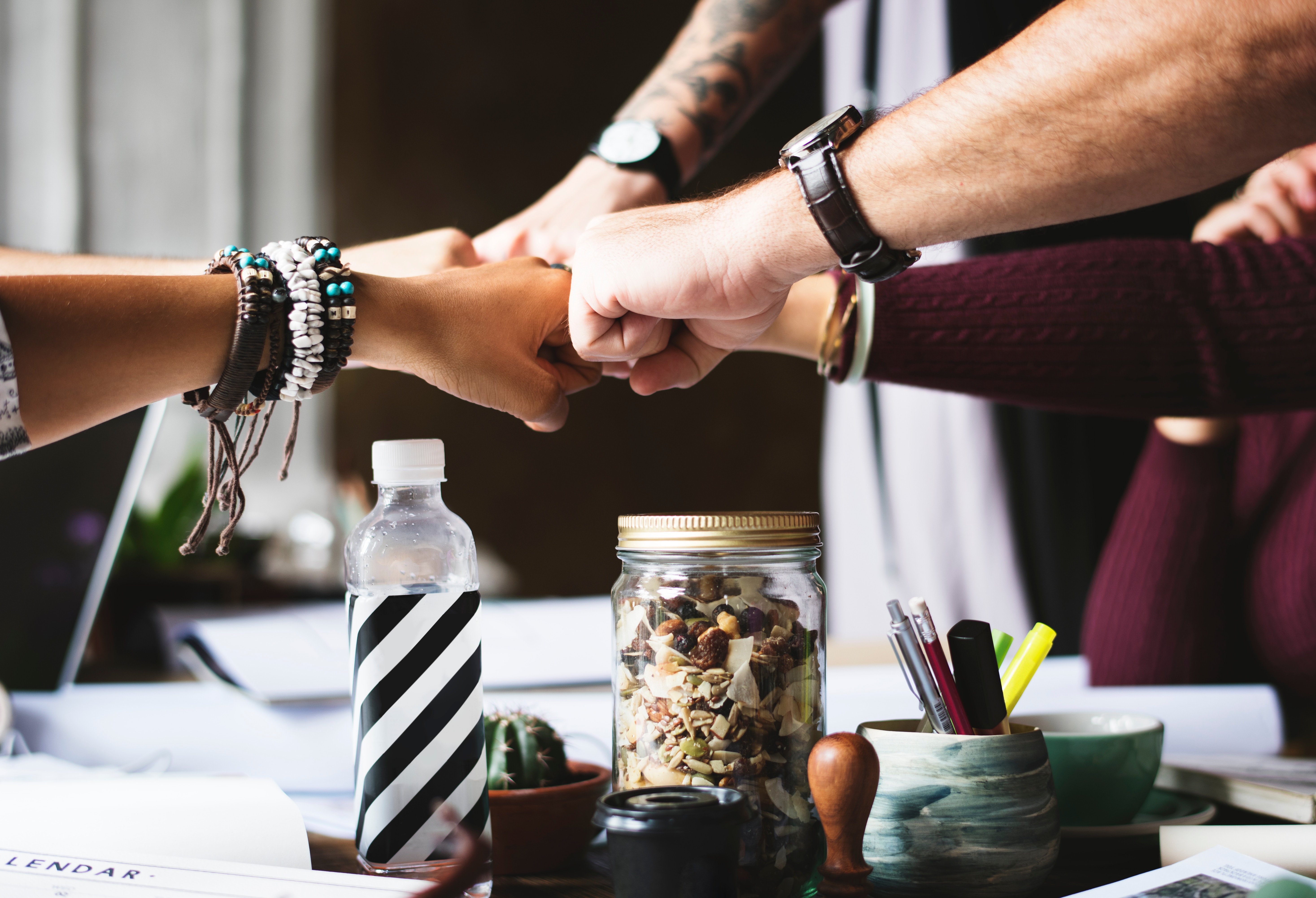 You know that it's important for employees who work off-site to feel engaged and invested in the culture and mission of your company -- but sometimes that's easier said than done!
In the modern word, virtual teams -- and teams spread out over the country, and even the world -- are more and more becoming the norm. Here at 2020 On-site, our HQ is in Boston, but we have teams in Chicago and Atlanta, as well as remote employees who work from home.
"It's so important to build relationships with your remote team members," says our VP of growth, Jeremy Bornstein. "Communicate goals and the company vision -- as well as company updates and wins -- more frequently, so they feel part of something bigger."
At 2020 On-site, we have video calls as often as it makes sense, and we also try to visit our remote employees and teams -- or have them come to HQ -- as much as possible.
But what are some other ideas for really building that sense of community and connection? Read on!
1. Celebrate Locally
When we have a headquarters celebration or team event, we make sure our remote teams have their pick of similar options. For example, for our 1,000th visit celebration (woot!) we had a team outing to a Red Sox game. Chicago went to a Cubs game … and Atlanta did team mani-pedis!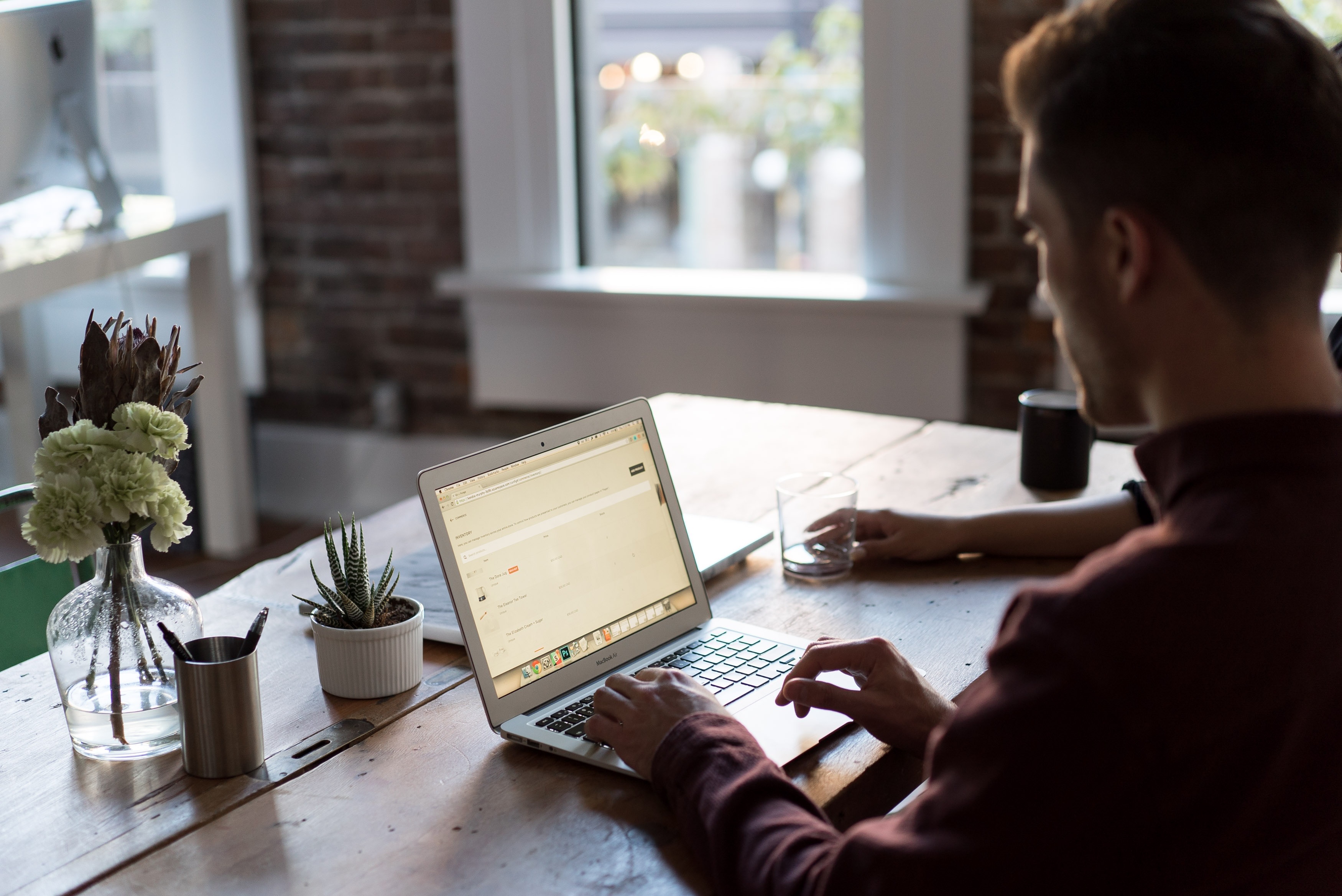 Photo by Bench Accounting on Unsplash
2. Give Remote People a Voice
In a recent case study about virtual employees on OhioCPA.com, Dawn Brolin, CPA, owner of Powerful Accounting, shares that she had her virtual team develop a "fun committee" in charge of organizing company events, which includes things such as playing mobile game apps against each other, and planning company celebrations.
Jeremy agrees there's a lot of value in making sure to include remote team members and / or advocates for the remote team on company committees so they have a voice at the table.
3. Empower Remote Employees to Get Involved Locally
Writing for Entrepreneur.com, Jon Elvekrog, the co-founder and CEO of 140 Proof, a social-ad platform company, suggests finding creative ways for your remote employees to become involved as a representative of your company.
"Industry events and local conferences offer opportunities to elevate the profile of your business among the broader community. Similarly, show your team that their region is a priority by offering to sponsor a Meetup or host a networking happy hour where they can serve as your brand ambassador. By facilitating their attendance at job fairs, encouraging them to speak at a school's career day or sponsoring their membership to a professional organization's local chapter, you'll help employees understand that their presence makes a difference."
Such great advice!
4. Invite Some Robots to Work
We're also intrigued by another one of Elvekrog's tips: if you have the budget, consider purchasing a telepresence robot like the ones from Vgo or Double Robotics. "These allow remote workers to have a physical presence in your office even when they're miles away, so they can feel more connected," he writes. "Even something as simple as engaging in office chatter can make a huge difference."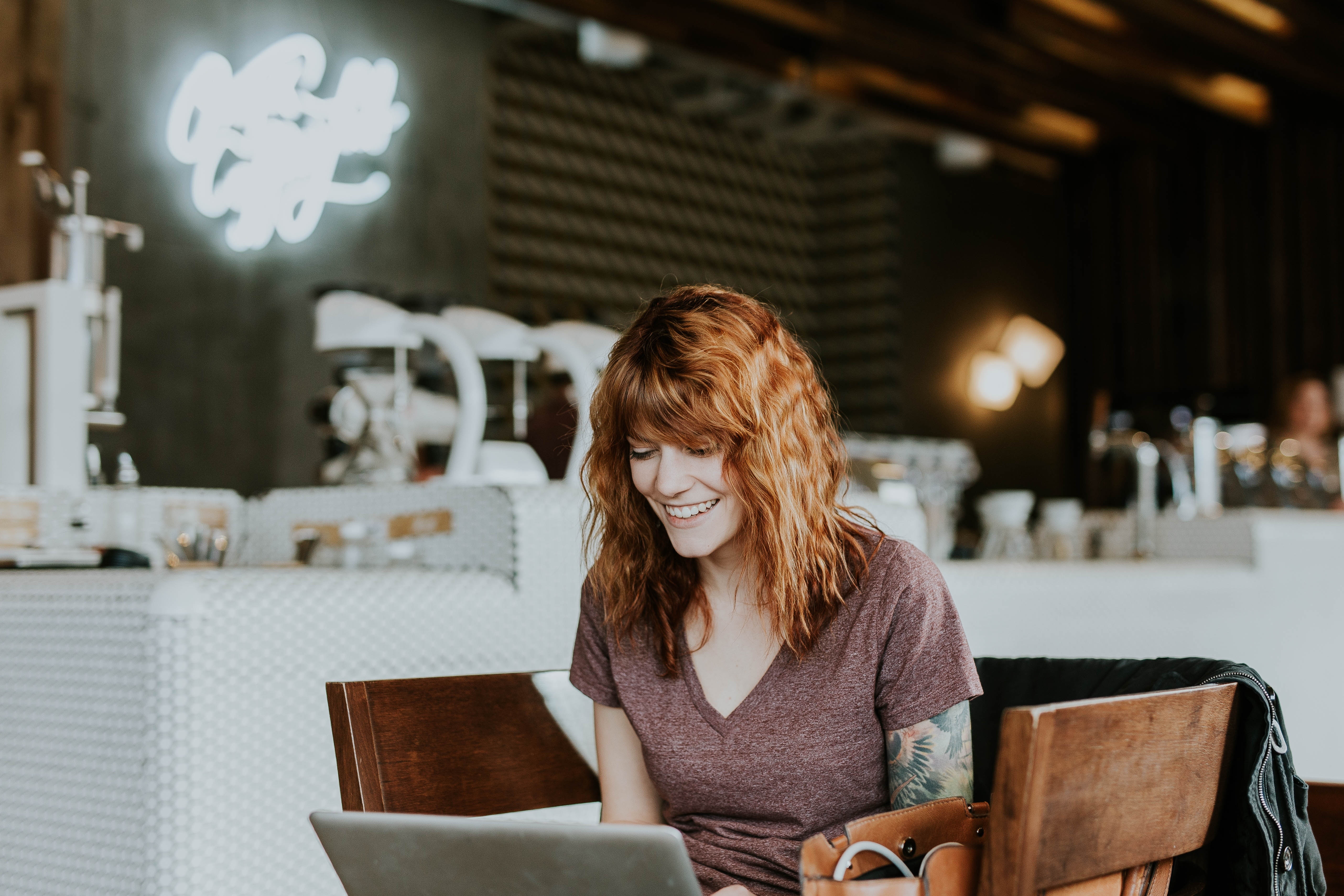 Photo by Brooke Cagle on Unsplash
5. Plan Virtual Team-Building Activities
VirtualTeamBuilders.com has a list of virtual games that are just the right amount of fun and silly. For example "Spin a Tale:"
During a meeting, make up the first line of a story. Then ask team members to take turns and add each subsequent line until a whole plot develops! Let the story go along on its own path and deviations. Here are some ways you can start your tale:
I woke up at 9am — that was when we were supposed to Skype in for the meeting…
Jared looked over the ledge of his balcony, wondering why the crowd had gathered…
The email had no subject line…I hate it when he does that…
15 years, 15 days, 15 hours and finally the letter had come…
As Sophia hid behind the red SUV in the parking lot, she tried to remember how exactly she had gotten there…and why there was that giant scar on her arm…
This is a game that we can see being played on a dedicated Slack channel, too!
Check out the rest of the list here.
6. Recognize and Reward to Build Team Spirit
Customer service software company Kayako has some great ideas about fostering a sense of engagement and connection through rewarding achievements and successes. "Rewarding team members with treats, and recognizing their achievements is another way Kayako improves morale, and keeps people happy," they share. Kayako suggests using a program such as Bonusly to make it simple:
"With Bonusly each person can assign and receive points to build up rewards. Rewards can be spent on anything from personal shopping to movie tickets or professional development such as extra training courses or attending conferences."
7. Make Sure Remote People Are Empowered
In an article for TheMuse.com, software developer and speaker Obie Fernandez, author of The Lean Enterprise, points out that remote employees require freedom and responsibility to operate independently -- i.e., work they can accomplish that doesn't require a manager's approval.
"As a manager, plan your assignments for remote workers so that they include a variety of different kinds of tasks," he suggests. "Many will require collaboration, but make sure that at least some can be completed individually, without having to wait on colleagues or approval."
8. Keep On "Breaking the Ice"
Kyra Cavanaugh, the president of Fortune 500 consulting company Life Meets Work, has some keen insight into how "icebreakers" can be worked into regular meetings and staff get-togethers. "We can learn so much about people through powerful questions," she writes on her company's blog. 'Their answers tell much about their personality, work style and values." She writes:
"Try asking one of these questions to start your next meeting… If you were stranded in the desert for an undetermined amount of time, what item would you bring? Or, if there was a fire in your home, what is one item you'd try to grab on your way out the door? If money were no object, where would you like to go on vacation?"
This is such a simple way for personalities to come out, and for onsite and remote people to really get to know each other. These are also fun questions to pose in a company-wide Slack channel!
9. Assign Colleagues to Video Calls
Employee engagement solutions company TINYpulse has some great ideas on their blog about remote team-building. "A lot of human communication is nonverbal," they write. "Our facial expressions can give context to what we're trying to say. Then there's the way we say things, the inflections we use. Suffice is to say, text-based communication can only go so far."
So, to strengthen your remote team, they suggest assigning employees to video calls with their coworkers on a weekly basis:
"Have John and Sarah connect this week, John and Bill next week, and John and Frank the week after that, for example. During the calls, they can talk a lot about work and a bit about themselves. It may be a little awkward. But it's a surefire way to get your remote workers to know one another."
We'd love to hear how your company makes remote employees feel engaged in your company culture. Share in the comments!


Main image: by rawpixel.com on Unsplash