Walmart Optical & Walmart Vision Centers: Overview, Review and Alternatives
Big city or small town, North, East, West, South or somewhere in between, wherever you live you're probably not too far from a Walmart Vision Center (also called Walmart Optical) . Love it or hate it, Walmart is woven into the very fabric of America. Walmart (Walmart Supercenters, that is) are to brick and mortar what Amazon is to e-commerce.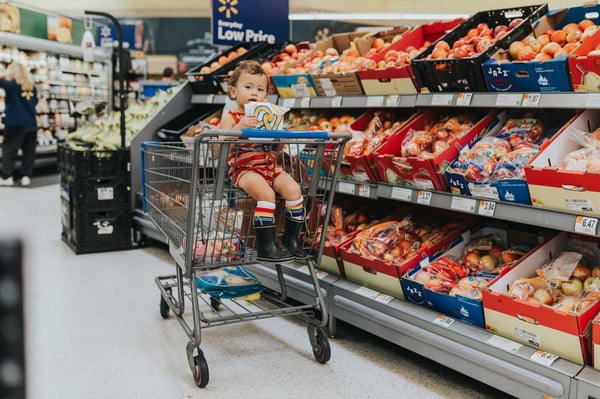 Walmart: A Brief Overview
Since odds are good that you are already familiar with Walmart, you probably already know that Walmart is a one-stop-shop for groceries, toys, paint, plants, housewares, tools, tires, electronics, apparel, oil changes, etc. Most Walmart Supercenters also include independently operated in-store beauty salons and vision centers.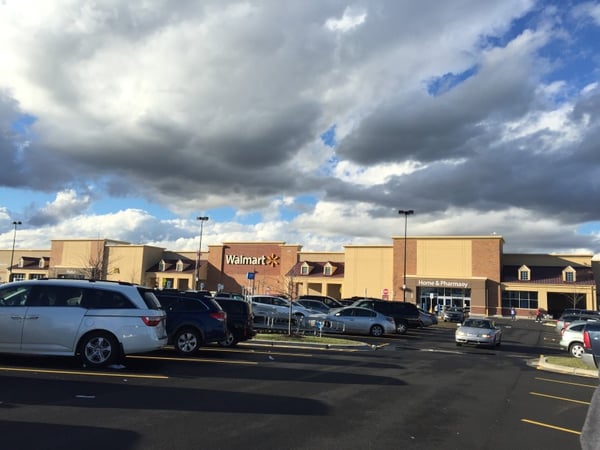 What Does Walmart Optical Offer?
Walmart offers 2,300-plus vision centers. Walmart manages most directly, but an outside company called National Vision manages about 200of them. Just like any optical services provider, Walmart Optical is staffed by opticians who are trained to measure customers for contact lenses and glasses. Opticians also provide advice on what eyeglass frames will look best based on customers' facial features.
Walmart Optical sells all major brands and types of contact lenses, including Acuvue and Biofinity, and a full array of eyeglass frames. Many people shop at Walmart because they're budget-conscious. As such, many of the eyeglass frames available at Walmart Optical are priced very affordably. Select eyeglass frames cost as low as $9. Walmart Optical also sells prescription sunglasses, safety glasses, and sport glasses.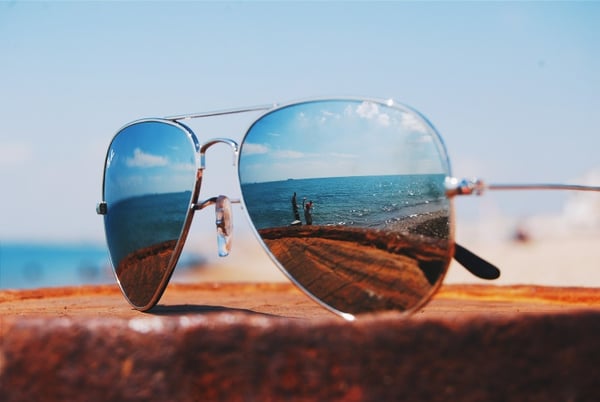 Rounding out Walmart Optical's offering is a large selection of accessories (cords, cases, lens cleaning solutions and cloths, etc.)
In some Walmart Optical Vision Centers you'll find optometrists employed directly by Walmart. In others, you'll find independent doctors of optometry located adjacent to the optical department. Walmart leases space to these independent providers so vision center customers will have convenient access to an eye doctor.
Walmart Optical's Appeal? "Low Prices on Eyewear Every Day"
People who visit Walmart Optical to purchase eyeglasses and contact lenses tend to do so for the same reason they visit Walmart to purchase food, makeup, clothing, bicycles, etc.: Convenience and price.
There's usually a Walmart nearby, and it's easy to swing in and find a decent parking spot in the huge parking lot. Once you're in, you can knock out much of your shopping list regardless of how diverse it is (khaki pants, red paint, apple juice, car battery, Sony Playstation, steam mop, hibiscus plant, two yards of fabric, Christmas ornaments, etc.)
Being able to buy your glasses and contact lenses at the same place you buy everything else can save you lots of time because you don't have to make a separate trip to a stand-alone vision center. However, odds are good that you'll spend time in the optical department waiting for your turn. The longer you have to wait, the less time you end up saving in the long run.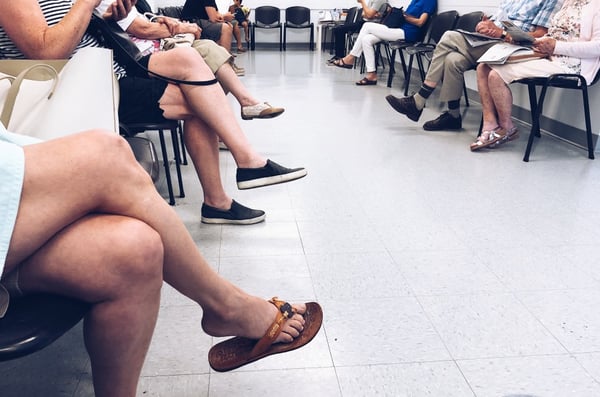 Additionally, Walmart is known for low prices. Walmart Optical is ideal for people who are focused on saving money. If there is one thing everyone can probably agree on, it is that Walmart's everyday prices are hard to beat (for example, those $9 eyeglass frames.)
Walmart Optical: Great Prices. Not So Great in Some Other Respects.
Even if you're a diehard Walmart shopper, there are probably plenty of things you don't love about shopping at Walmart. There are usually lines (long ones) to check out or return an item. The aisles are crowded with carts and people. Cleanliness leaves much to be desired. Beyond the smiling Walmart greeter, customer service is hit or miss.
All of the things you don't love about Walmart you can expect to encounter at Walmart Optical. Additionally, many Walmart vision center customers report that the staff at Walmart Optical isn't as knowledgeable as they'd like about things like anti-glare coatings.
Nick writes in his review on ConsumerAffairs.com,
"Walmart eye vision center sold me a bill of goods of non glare (coating) on glass lens (that) did not do what they stated it would. ... It will not reduce night glare from oncoming car headlight like they said it would. I got ripped off..."
Another common complaint many online reviewers have involves receiving glasses or contact lenses that aren't the correct strength.
Michelle P. reports in her Yelp review,
"Using my glasses I noticed (the prescription) was way way too strong. Literally, my eyes crossed immediately. I thought probably it was that I needed to get used to (them) but no. Turns out I was prescribed with .75 more than I needed. HOW IS THIS EVEN RIGHT?"
Do great prices outweigh the not so great aspects of Walmart Optical? That's up to you to decide.
Alternatives to Walmart Optical
Walmart is inexpensive and convenient. However, it's not the only low-price, convenient retailer with a vision center. Costco Optical, Sam's Club, BJ's, and Target all offer affordably priced eyeglasses and contact lenses (although there's a membership fee associated with most of those stores.)
Many online retailers, including Warby Parker, 1800Contacts, and EyeBuyDirect sell very competitively priced glasses and contact lenses, too. You can't beat the convenience of ordering glasses and contact lenses from the comfort of home. The risk with buying online, of course, is that you're unable to try on your frames or lenses before purchasing them.
2020 On-site: A Unique Alternative to Walmart Optical
Ordering glasses and contact lenses from the comfort of home provides a convenient option - but 2020 On-site provides the best of both worlds. 2020 On-site mobile vision centers offer the convenience of ordering online with the personal touch of an in-person appointment.2020 On-site revolutionizes the way people take care of their vision care needs by bringing the shop to you. Literally.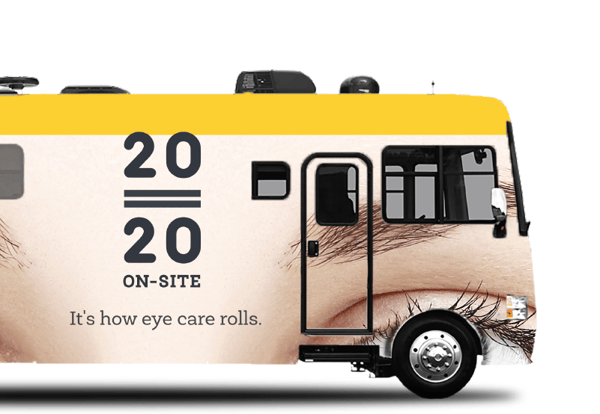 Our clean, comfortable, roving 2020 On-site mobile vision center rolls right up to a participating employer's parking lot. Employees just walk outside when it's their turn. During each appointment, which usually takes about 30 minutes, a trained optometrist conducts a comprehensive eye exam testing the patient's vision, and keeping a close eye out for anything unusual or troubling that warrants further attention.
If a patient needs to order glasses or contact lenses, 2020 On-site's mobile vision centers serve as mobile showrooms equipped with a wide array of frames and helpful opticians to help patients find their ideal frame and order custom eyeglasses. When you figure in driving time and waiting time, getting the same services at a provider like Walmart Optical can easily take about 2 hours.
Walmart Optical definitely serves a niche. It's fine for budget-conscious consumers who aren't terribly worried about selection and customer service. 2020 On-site is ideal for busy professionals who value efficiency and outstanding personalized service. If you're interested in bringing 2020 On-site to your workplace, contact us to learn more.