Target Optical
Target is known for its variety of well-priced merchandise and grocery items. However, to make it more of a one-stop shopping experience, it also offers Target Optical, an ancillary service that includes a vision center and eye care services.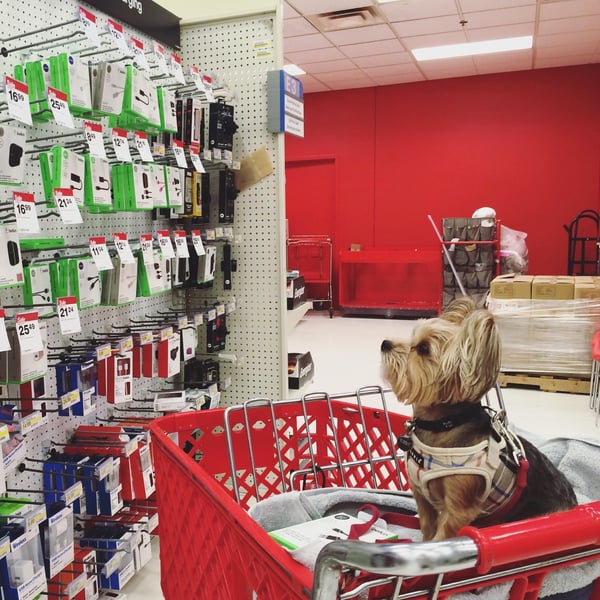 Target Optical department offers eye exams as well as the option to purchase glasses and contacts. They also accept most insurance plans that have vision coverage.
Here's a little background on who Target is as a company.
What is Target?
Target is a mass retailer with stores located in all 50 states thanks to the opening of a store in Vermont in 2018. Part of the Dayton-Hudson parent company, it comes from humble beginnings.
Dayton Dry Goods started back in Minnesota in 1902 because founder George D. Dayton saw the midwest as a gold mine for business opportunity. As the company evolved and grew, the need for mass retail became apparent to company executives, and the Target brand was born.
The first store opened near St. Paul, Minnesota, in 1962 and soon spread west to cities like Denver, Houston and St. Louis. Today, Target is a powerhouse company worth well over $62 Billion dollars.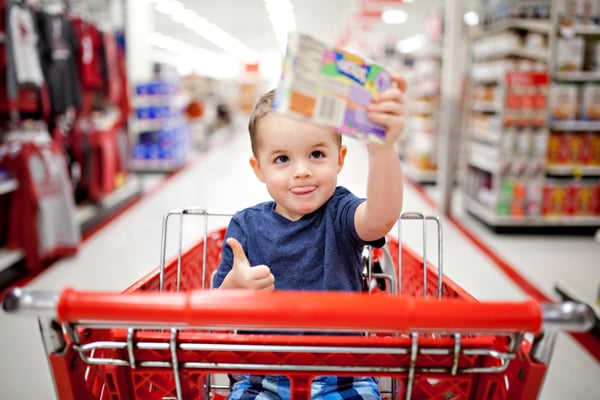 Target offers consumers everything from groceries to housewares and from clothing to prescriptions. An optical department is just one of the services it now offers in many store locations.
What Does Target Optical Offer?
When consumers shop at Target for their families, they are looking for value and quality for their hard-earned dollars, and optical customers are no exception. Here's what they can expect to find at a Target vision center.
Eye Exams
Eye exams at Target are offered by independent doctors of optometry. They offer a variety of tests based on your health history and needs. Prices and insurance coverage will vary, so consumers need to verify that the doctor is also an authorized provider on their insurance plan.

A Varied Selection of Frames, Sunglasses and Contacts
Once a consumer completes the eye exam, they have several options when it comes to corrective lenses. They can shop Target Optical's selection of frames and contacts right in the store, or they can also order them online. Both options offer convenience for shoppers. Frames are available for men, women and children from a variety of designers and brands.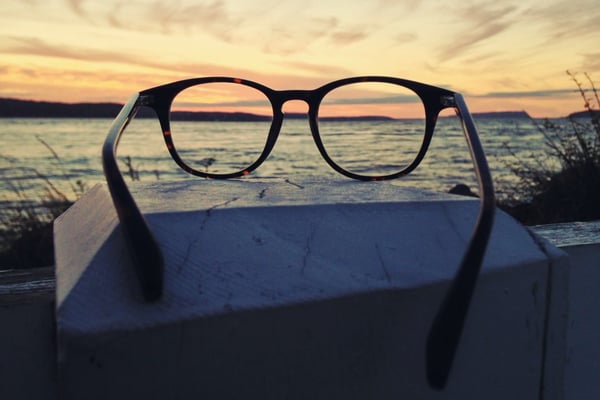 Target Optical is a full-service solution for consumers. They can get the specialty coatings they want like anti-reflective options like its Easycare product. It's not only anti-reflective but also offers UV protection and makes lenses scratch resistant as well. Prescription sunglasses are also available. Protection programs for glasses are available for an additional cost.
Why Do People Choose Target Optical?
There are two main reasons consumers go to Target for their eye exam and other optical needs.
Convenience - Target stores are in all 50 states, but better yet, they are in most neighborhoods, making them a convenient option. They also most likely shop there on at least a semi-regular basis.
Price - If you offer vision coverage as part of your compensation plan, it's likely Target Optical will be one of the approved providers. If you don't offer this coverage, the prices at Target are affordable when purchasing services and glasses outright.
Other reasons to choose Target include the variety of options when it comes to frames as well as local service should they need adjustments.

Disadvantages of Target Optical
Online reviews of different Target Optical locations vary widely as you can imagine with a vast nationwide presence. However, a common thread among negative reviews seems to be a lack of good customer service and a delay in receiving glasses. Since the glasses are ordered from a central factory, independent locations often have no control over the speed of the delivery.
Alternatives to Target Optical
Several stores offer discount optical departments including Costco Optical, WalMart, Sears and JCPenney. The value for Target is that many people shop the main store regularly so they are already there, making it a convenient option as well.
Target is one option for your employees, but there are others.
2020 On-site: A Mobile Eye Clinic Alternative
If an employer is looking for an alternative to traditional vision coverage for their employees, 2020 On-site is a great choice. Instead of having workers lose time and spend hours searching for a provider and then even more time looking for glasses, 2020 On-site provides a mobile eye care alternative. Its mobile eye exam truck comes right to your office.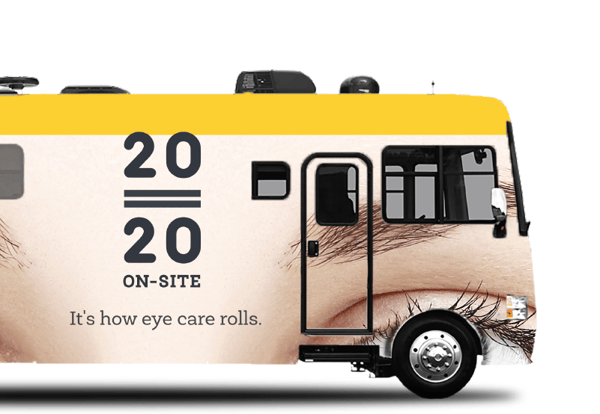 2020 On-site makes appointment setting and for ordering glasses and contacts online simple and easy. The truck carries an impressive collection of over 300 pairs of frames employees can choose from right then and there. The entire process takes about 30 minutes, making it a much more efficient choice for employees and employers alike.
Target Optical may be a good choice for your employees, but 2020 On-site offers employers and employees a more productivity and convenient option.
Want to learn more about this cost and time-saving alternative? Contact 2020 On-site for more information.