The time it takes to complete clinical trials has been steadily rising for over a decade, as treatments and their regulations become more complex. By reducing the time it takes to complete clinical trials, researchers can introduce new treatments to the market faster and increase profits.
With streamlined data collection and stronger patient retention rates, decentralized clinical trials could be the solution researchers need. Check out the infographic below to learn the impacts of a patient-centered and efficient approach to clinical trials, and get in touch with our team today to see how we can help.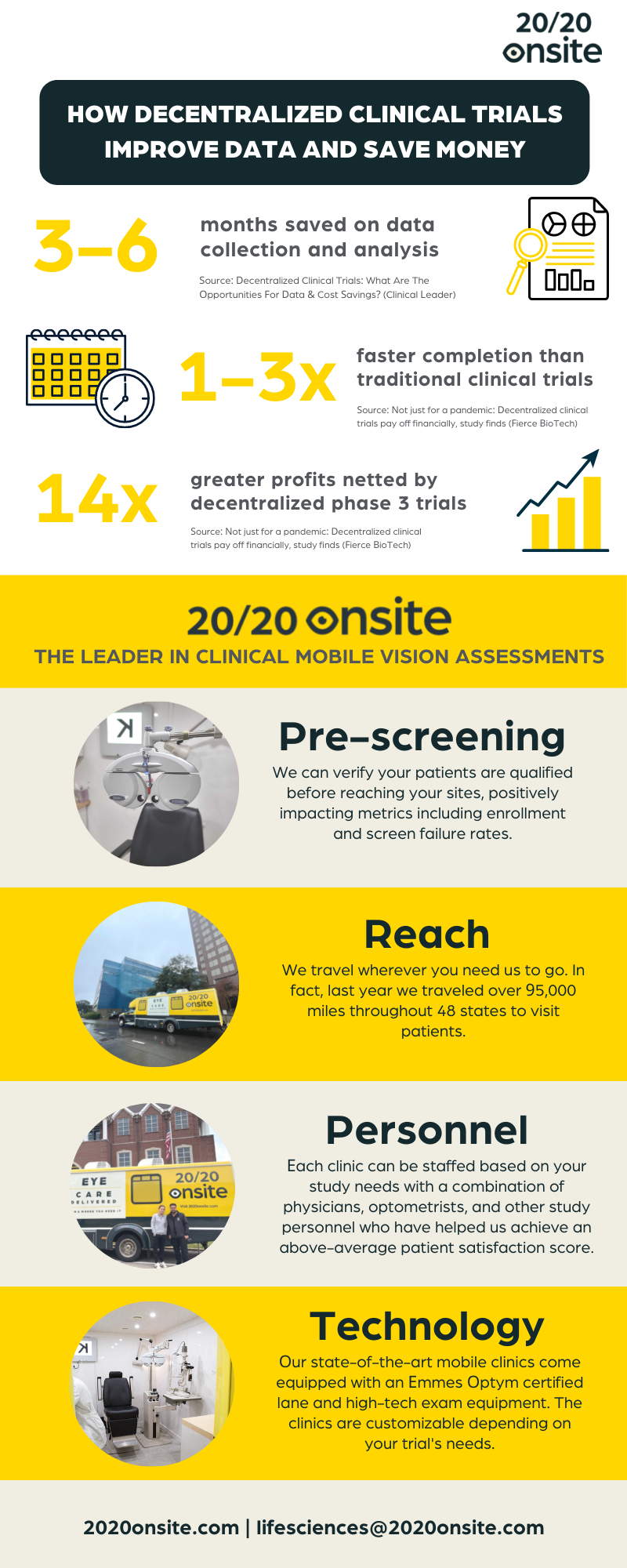 Get in touch with us today!
See how a patient-first approach to your clinical trial can positively impact data collection and your bottom line. Reach out today.