Costco Optical
Costco made a name for itself as the place to buy affordable food in bulk, but did you know they also have an optical program for eyeglasses, contacts and eye exams?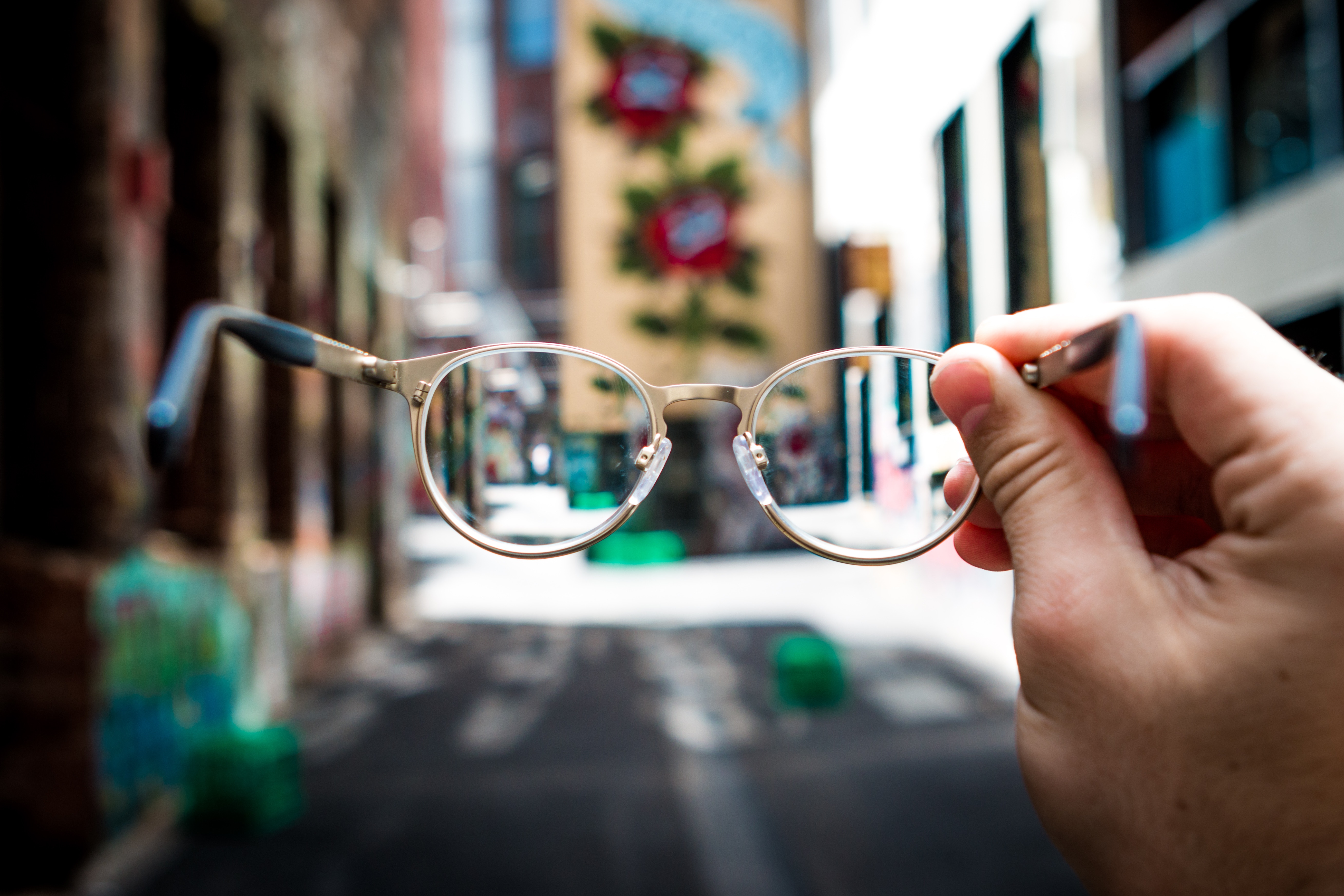 Costco Optical takes most vision coverage and offers everything a private optometrist's office would have. This perk alone can make a Costco membership worth it just because of the eye care benefits.
Before diving into Costco Optical, here's a quick background of Costco.
What is Costco?
Costco is a membership store known for offering low prices on bulk food, clothing, and other everyday items. It serves both businesses and households. Costco charges an annual membership fee, which ranges from $60-$120. Customers pay the annual fee to access the savings.
The store's first location, Price Club, started in 1975. It only catered to small businesses. Soon after opening, management realized that including consumers would deliver even more buying power and cost savings businesses and private citizens.
The first Costco arrived in 1983 in Seattle, and 10 years later the two companies merged, creating the robust network of warehouse club stores that Costco is today.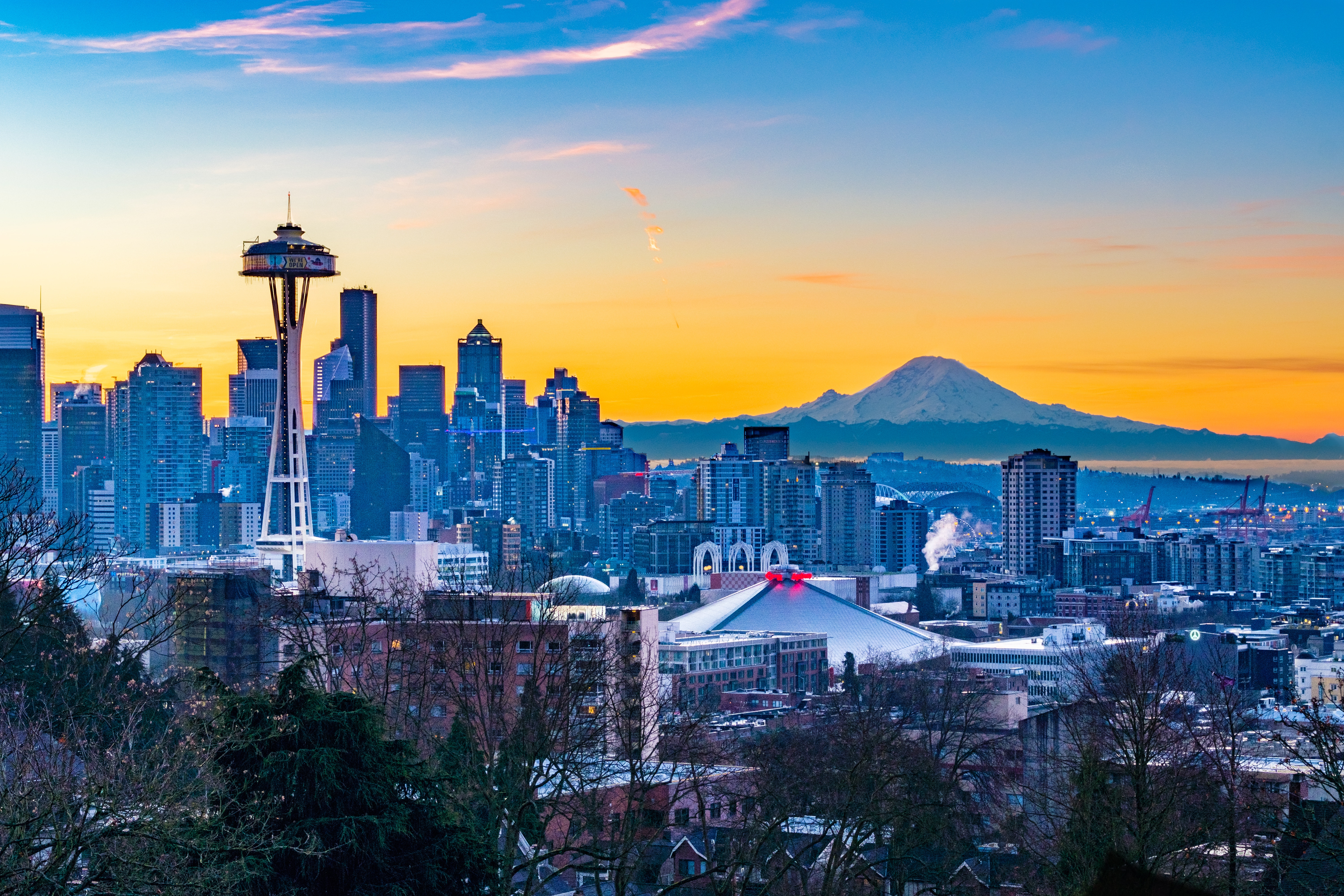 Costco enjoys a strong reputation for being a company with solid ethics. They focus on passing savings onto customers while treating their employees well. Indeed.com named Costco as the top-rated place to work in their study published in February 2018.
What Does Costco Optical Offer?
In addition to offering bulk discounts, Costco offers a robust optical department with big discounts for members. Costco Optical staffs trained opticians glasses and contacts for discounted prices.
Affordable Vision Exams with Costco Membership
Eye exams can cost up to $250 at a private eye doctor's office. Many consumers don't carry vision insurance. This causes them to pay that cost out of pocket. The exam cost may not even include the cost of any glasses or contacts. Costco offers a more affordable alternative. Their eye exams usually cost around $70 and you can usually just walk-in without an appointment. If you find a bit of a wait, you can always get your other shopping done before your eye exam. This benefit alone makes the $60-$120 annual Costco membership worth it to many members.
A Variety of Glasses, Sunglasses & Contacts With Specialty Options
Once your Costco eye exam is complete you may need glasses or contacts. Even if you don't get a new eye exam, you may want to get a new pair of frames or a stylish pair of sunglasses. Costco offers it all. You can order your contact lenses online through the Costco website. They often offer bulk discounts on multiple pairs of glasses.
Costco carries specialty lenses including anti-glare, polarized, transitions and anti-reflective. They also have special progressive lenses designed for use with computers. Everything you could get from your local eye care specialist, you can get at Costco, likely at a lower cost.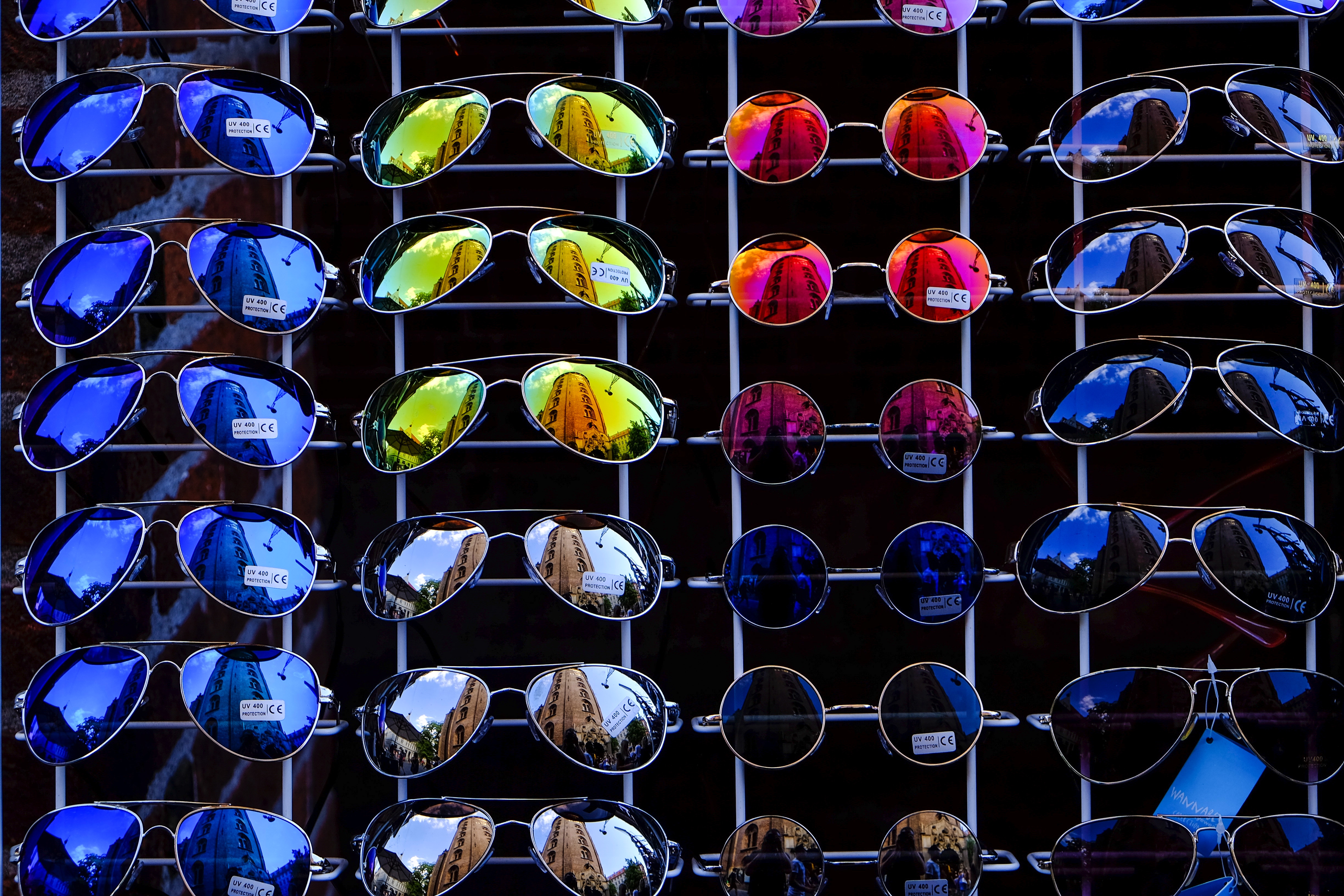 Why Do People Choose Costco Optical?
Consumers choose Costco Optical mainly because it is so affordable. Since they pay the Costco annual fee, taking advantage of the eye care benefits makes their membership more valuable. It may sound unreasonable to spend money to save money, but putting out a little for the yearly Costco membership does save in the long run.
Some may choose to support Costco's Optical department because they appreciate the ethical practices of the business. Costco employees, including those in the Optical department, receive generous benefits like health insurance including vision, prescription drug, dental, hearing, and mental health coverage. They offer stock benefits, life insurance and disability coverage in addition to a healthy wage that their employees can actually live on.
Other people choose Costco Optical for convenience. They already go to Costco once in a while to get groceries and maybe even prescriptions, so getting a vision exam while at the store saves time and money.
Alternatives to Costco Optical
Costco presents a great option for people who do not have vision insurance offered by their employer. However, employers and consumers have other options if they do not belong to Costco.
Similar stores like Wal-Mart, Sam's Club and BJ's offer optical programs with deep discounts. Several online destinations to buy glasses at a cheaper rate, though those don't offer the necessary eye exams. A traditional path for employers is vision coverage that helps share the cost of eye exams at more expensive private doctor's offices.
2020 On-site: A Mobile Eye Clinic Alternative
One alternative employers can offer is 2020 On-site, a unique vision program that comes straight to your office with its mobile eye exam truck. 2020 On-site offers mobile eye exams and a robust selection of over 300 frames right in the 2020 On-site bus. Once a company signs up, employees make an appointment online. After the exam, you can order new frames or contacts easily online. 2020 On-site saves employees hours of time. They don't have to take time off to go to the eye doctor, and the entire experience at 2020 On-site only take about 30 minutes - half as long as the typical eye exam.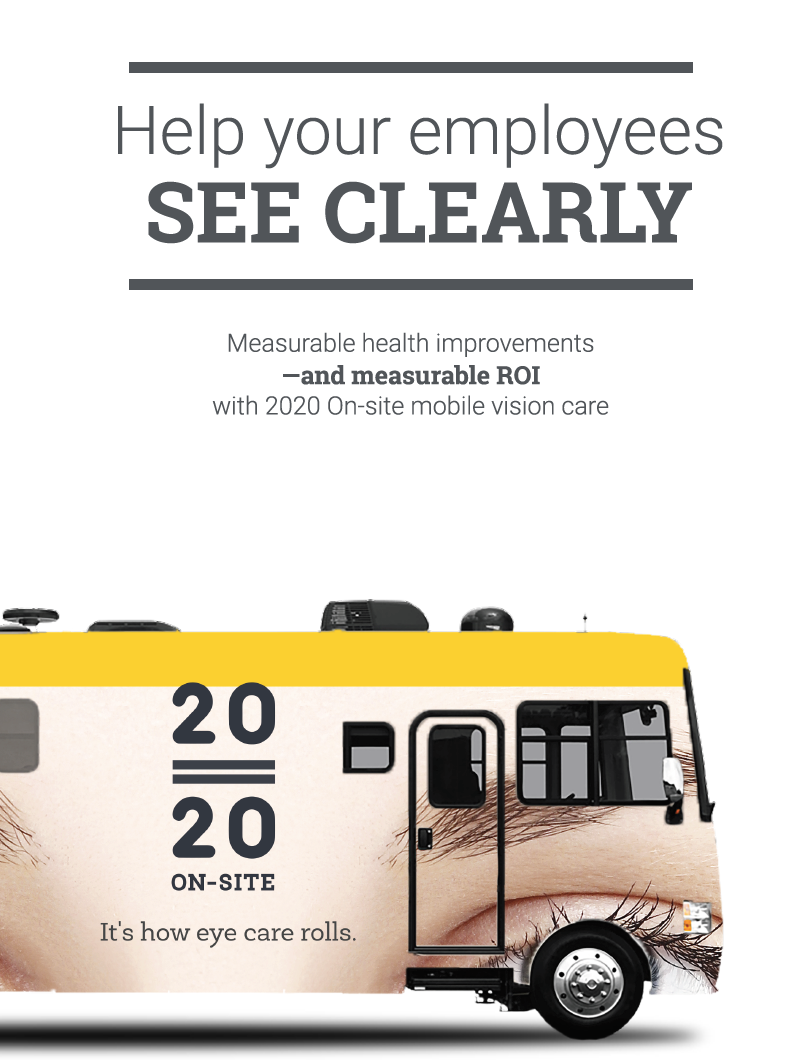 Costco Optical is one solution for affordable and convenient vision products, but 2020 On-site may be an even better option for your team since they won't even have to travel from the office!
Interested having 2020 On-site visit your company? Contact 2020 On-site to find out more about how mobile eye exams can save your company time and money, and improve worker productivity.