Want to see the inside of a Mobile Vision Clinic — without leaving your desk?
Now you can take an exclusive virtual 3D tour of one of our mobile vision clinics. Request an invitation today!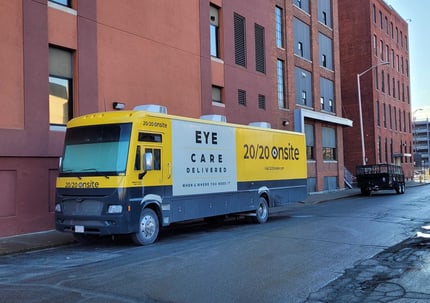 Explore the interior of one of our famous mobile clinics to see how we are able to support patient-first clinical trials with our high-tech vision equipment, COVID safety protocols, and other areas onboard we can adapt to meet your program specifications. Simply enter your information in the form to receive a registration invitation for the virtual tour.
Important note: By completing the form, you agree to not share your login information with anyone else or download/copy the virtual tour for use other than viewing the content.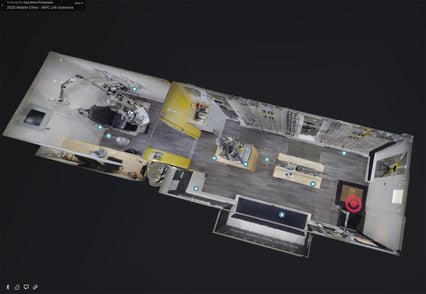 See what our patients think:
"Without the MVC I probably would have somehow tried to enroll in the study but it would have taken a lot longer to coordinate this initial visit because of my personal schedule."
"As someone with low vision, it is scary to be dilated in a new place. Who knows if they will drop you off at the right hotel or a place you don't know. Both me and my partner need to take vacation days from our full-time jobs for me to participate in studies, especially when they are in new places."
"I want to spend more time playing soccer with my friends, than flying out of state for follow-ups."
About 20/20 Onsite:
For years, 20/20 Onsite has revolutionized how vision care benefits are being delivered to companies and patients via its state-of-the-art mobile vision center. Now, our services support biopharma companies, CROs, and clinical sites to develop programs to assess their patients close to home, or even right at their front door. Contact us to learn about how we're already supporting sponsors and clinical trials.