There are literally thousands of books that cover career topics in Human Resources, and you probably read the classics while you were training for your job. So instead of offering up a list of familiar titles, we've looked for recent management guides that inspire and provoke. They cover just about every topic you need to deal with in your career management--but with fresh--and sometimes feisty--points of view. Enjoy!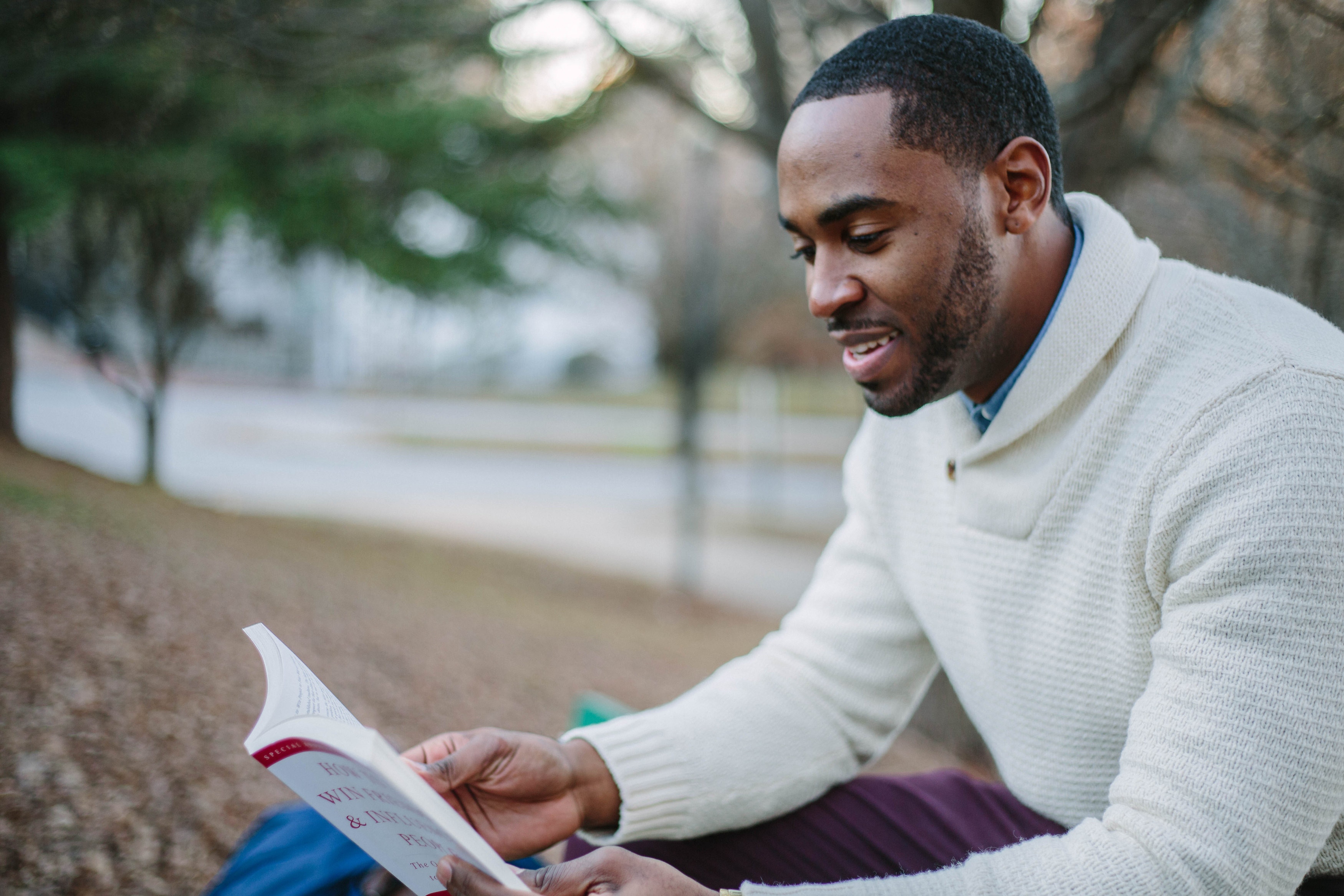 Photo by Tamarcus Brown on Unsplash
HR on Purpose!!: Developing Deliberate People Passion, by Steve Browne
Publisher: Society for Human Resources Management, 2018
The No. 1 title on Amazon's "Hot New Releases" list in Human Resources, HR on Purpose!! asks the question "Can you be in HR for more than 30 years and still be geeked about it?" The answer is, according to author and "Everyday People" blogger Steve Browne, an unequivocal "YES, you can!"
HR on Purpose!! takes a fresh look at HR through an engaging assortment of real-life examples, insights and epiphanies and encourages practitioners to drop the preconceptions of what HR should be and instead look to what HR could be. Read this book and rekindle your passion for our growing, vibrant and vital profession.
"The most insightful book on HR ever written."—John Jorgensen, SHRM-SCP, SPHR.

"Steve Browne has a passage in this book that says: 'When you go into a grocery store, you are drawn to the things that are placed to catch your eye. Companies intentionally pay for better shelf space so that you will look at their brands in the hope that you're more likely to buy their goods. We have to do this in HR. We have to get in the line of sight of our employees and make our goods attractive and accessible.' I urge you to put this book at eye level in wherever you work and make sure you see this book every day. Each day, open it like an HR daily devotional and read for five minutes. It doesn't really matter where you open the book. Just randomly open it and read. You will be a better HR professional and a better person for doing it." —Paul Hebert, Senior Director, Solutions Architecture, Creative Group
Radical Candor: Be a Kick-Ass Boss Without Losing Your Humanity, by Kim Scott
Publisher: St. Martin's Press, 2017
Radical Candor is a simple idea: to be a good boss, you have to care personally at the same time that you challenge directly. When you challenge without caring it's obnoxious aggression; when you care without challenging it's ruinous empathy. When you do neither it's manipulative insincerity.
This simple framework can help you build better relationships at work, and fulfill your three key responsibilities as a leader: creating a culture of feedback (praise and criticism), building a cohesive team, and achieving results you're all proud of.
Radical Candor offers a guide to those bewildered or exhausted by management, written for bosses and those who manage bosses. Taken from years of the author's experience, and distilled clearly giving actionable lessons to the reader; it shows managers how to be successful while retaining their humanity, finding meaning in their job, and creating an environment where people both love their work and their colleagues.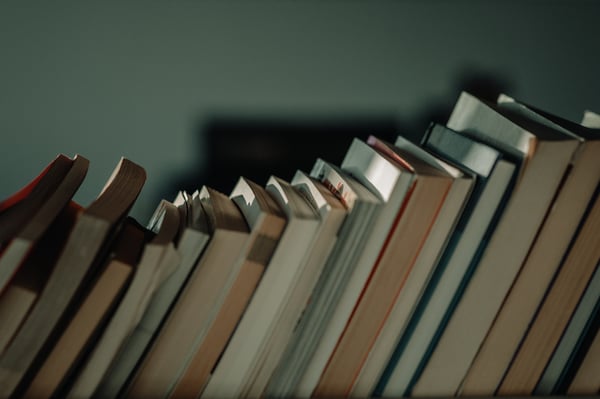 Photo by Jason Wong on Unsplash
Start With Why,
by Simon Sinek
Publisher: The Penguin Group, 2018
At the foundation of employee engagement is the concept of meaning. Employees need to identify and understand the meaning of their work in order to be engaged. Too often, employers fail to connect the dots for employees when it comes to their work and understanding the bigger picture. In Start With Why, Simon Sinek navigates the importance of identifying your employees' "why" and its impact on their engagement.
Why are some people and organizations more innovative, more influential, and more profitable than others? Why do some command greater loyalty?
In studying the leaders who've had the greatest influence in the world, Simon Sinek discovered that they all think, act, and communicate in the exact same way—and it's the complete opposite of what everyone else does. People like Martin Luther King Jr., Steve Jobs, and the Wright Brothers might have little in common, but they all started with why.
Drawing on a wide range of real-life stories, Sinek weaves together a clear vision of what it truly takes to lead and inspire.
Build It: The Rebel Playbook for World Class Employee Engagement,
by Glenn Elliott & Debra Corey
Publisher: Wiley, 2018
Authors Glenn Elliott and Debra Corey bring a wealth of experience to their 2018 book on employee engagement. One reviewer wrote that it was the "GO TO book for HR practitioners who are committed to unlocking engagement so their people can perform at their best." This guide shows that breaking with traditional HR rules can help create more engaged employees, and consequently build better businesses. The book follows the Engagement Bridge™ model, highlighting ways you can bring a positive work culture to your organization using case studies from companies like Virgin, American Express and LinkedIn.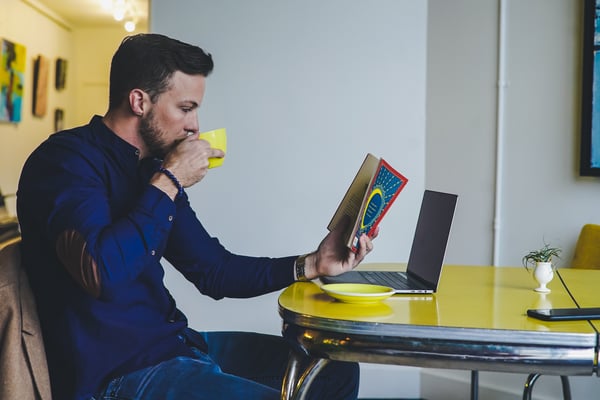 Photo by Chris Benson on Unsplash
The Big Book of HR, Revised and Updated Edition,
by Barbara Mitchell and Cornelia Graham
Publisher: Career Press, 2017
Managing people is the most challenging part of any leader's job. And that job's not getting any easier as the human resources profession grows more dynamic and constantly changes. The Big Book of HR provides any business owner, manager, or HR professional with the most current information to get the most from their talent―from strategic HR-related issues to the smallest tactical detail of managing people.
Each topic covered includes information on associated legal issues―such as the recent changes to the Fair Labor Standards Act's overtime regulations―and stories from leading organizations to illustrate the positive impact human resources can have on organizations of any size. Each chapter ends with discussion questions to encourage additional thought. Sample forms and templates plus a list of additional resources are also included.
The latest edition of The Big Book of HR includes up-to-date information about how to elect, engage, and retain the best talent for your organization.
Develop attractive and fair compensation and benefits programs.
Manage and develop your employees.
Resolve conflict and maintain communications throughout the organization.
Develop performance-management systems that reflect current trends and best practices.
Use technology to effectively manage the human resources function.
The Little Black Book of Human Resources Management,
by Barry Wolfe
Publisher: The Expressive Press, 2015
The Little Black Book of Human Resources Management is loaded with lessons not learned in a book. Instead, it is the product of over 20 years of scraped knuckles earned while leading HR in public and private organizations. The book shares hard-won advice on what works in a wide range of HR topics, from reductions in force to paying for performance to managing workers compensation to leadership training. But readers will also benefit from experience in the often surprising aspects of HR work that are rarely discussed but are invaluable to success in the role, such as:
What all organizations expect from the HR leader, like it or not
The one thing above all else that the company President really wants from the HR leader
How an HR leader can spot the A players and the problem children in the first month on a new job
How to answer the employee who asks if layoffs are coming
Written in a conversational, often humorous style, The Little Black Book of Human Resources Management will shave a few points off the learning curve of anyone looking to advance in the field of human resources management.
From Hello to Goodbye: Proactive Tips for Maintaining Positive Employee Relations, Second Edition,
by Christine V. Walters
Publisher: Society for Human Resources Management, 2018
Evaluating the complete employment relationship in reverse—from departure through hire—From Hello to Goodbye is the HR professional's indispensable guide to: understanding the various ways business relationships end
managing disability and leave issues
properly classifying workers
maintaining an inclusive workplace
avoiding litigation
Updated to reflect new research and proactive practices in addition to recent legal and regulatory compliance complexities, this second edition also features new practical tips for preventing workplace bullying and the appearance of retaliation.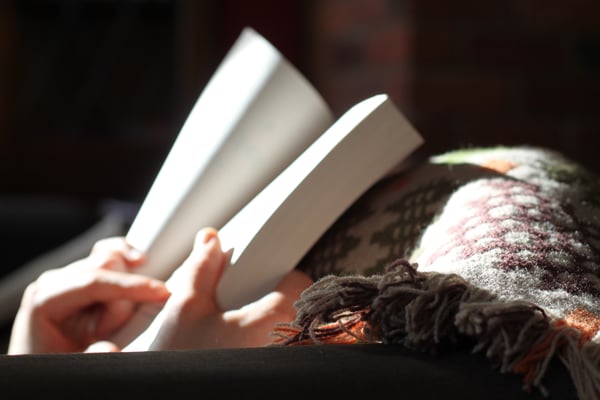 Photo by Alice Hampson on Unsplash
The Healthy Workplace: How to Improve the Well-Being of Your Employees---and Boost Your Company's Bottom Line--Special Edition, by Leigh Stringer
Publisher: American Management Association, 2016
When employees thrive, the company thrives. Is your workplace working for you and your employees? Studies show that unhealthy work habits, like staring at computer screens and rushing through fast-food lunches are taking their toll in the form of increased absenteeism, lost productivity, and higher insurance costs-but it doesn't have to be that way. Companies such as Google, Apple, Aetna, and Johnson & Johnson have used innovative techniques to incorporate healthy habits and practices into the workday and into their culture-with impressive ROI. Packed with real-life examples and the latest research, The Healthy Workplace proves that it pays to invest in your people's well-being and reveals how to:
Create a healthier, more energizing environment
Reduce stress to enhance concentration
Inspire movement at work
Use choice architecture to encourage beneficial behaviors
Support better sleep
Heighten productivity without adding hours to the workday
Filled with tips for immediate improvement and guidelines for building a long-term plan, The Healthy Workplace will boost both employee well-being and the bottom line.
Love 'Em or Lose 'Em: Getting Good People to Stay, Fifth Edition,
by Beverly Kaye and Sharon Jordan-Evans
Publisher: Berrett-Koehler, 2014
Since employees who walk out the door cost their companies up to 200 percent of their annual salaries to replace, retention is one of the most important issues facing businesses today. And with so many surveys reporting that employees are unhappy and not working up to their full potential, engagement is a second serious and costly issue. The latest edition of this Wall Street Journal bestseller offers twenty-six simple strategies—from A to Z—that managers can use to address their employees' real concerns and keep them engaged. The fifth edition has been revised and updated throughout and includes many more international examples, reflecting the fact that Love 'Em or Lose 'Em is available in twenty-two languages, from Albanian and Arabic to Thai and Turkish. Its message is truly one that spans continents and cultures.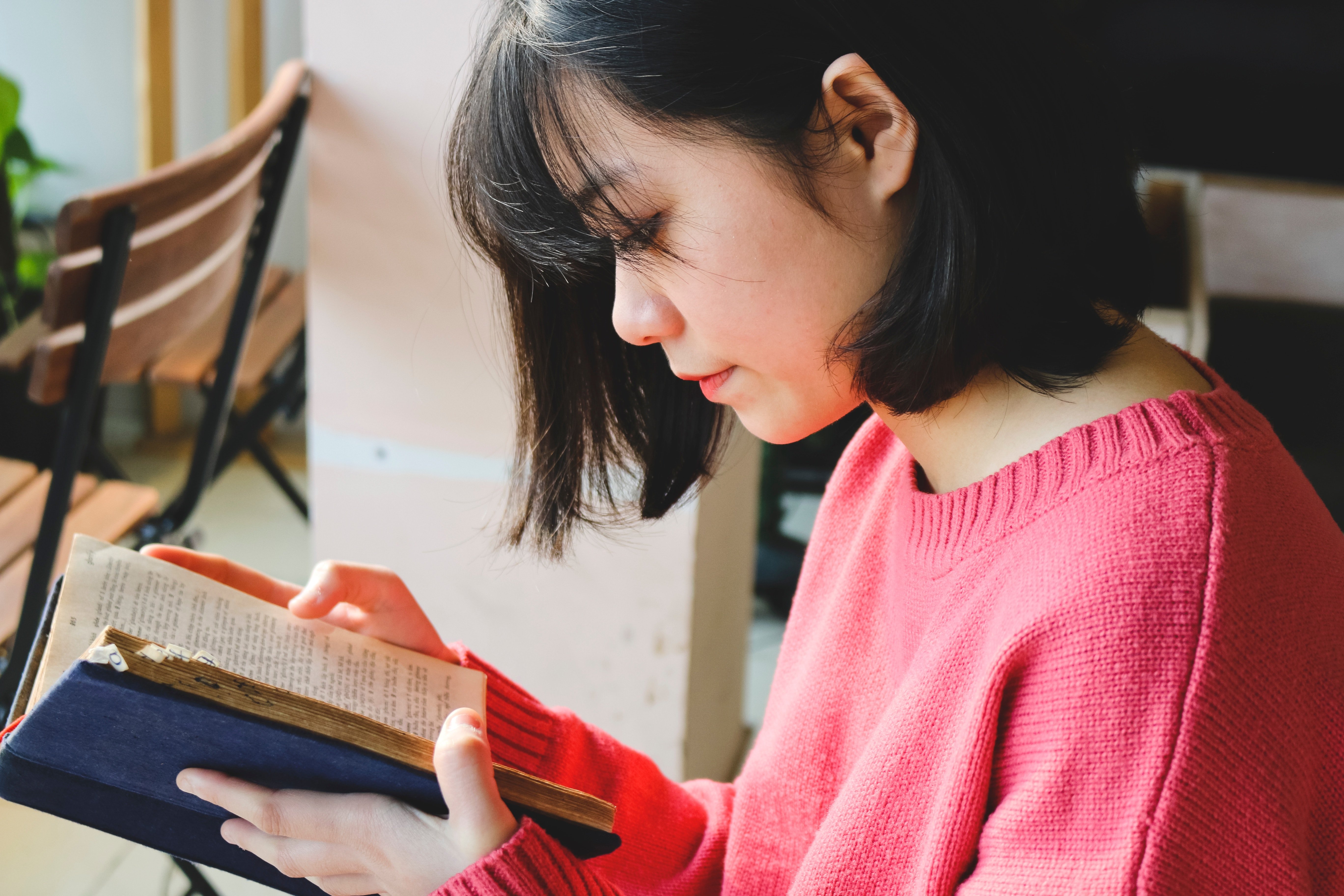 Photo by Nguyên Nguyên on Unsplash
Principles: Life and Work,
by Ray Dalio
Publisher: Simon & Schuster, 2017
Ray Dalio, one of the world's most successful investors and entrepreneurs, shares the unconventional principles that he's developed, refined, and used over the past forty years to create unique results in both life and business—and which any person or organization can adopt to help achieve their goals.
In 1975, Ray Dalio founded an investment firm, Bridgewater Associates, out of his two-bedroom apartment in New York City. Forty years later, Bridgewater has made more money for its clients than any other hedge fund in history and grown into the fifth most important private company in the United States, according to Fortune magazine. Along the way, Dalio discovered a set of unique principles that have led to Bridgewater's exceptionally effective culture, which he describes as "an idea meritocracy that strives to achieve meaningful work and meaningful relationships through radical transparency."
In Principles, Dalio argues that life, management, economics, and investing can all be systemized into rules and understood like machines. The book's hundreds of practical lessons, which are built around his cornerstones of "radical truth" and "radical transparency," lay out Dalio's opinions on the most effective ways for individuals and organizations to make decisions, approach challenges, and build strong teams.
*******************************************************************************
Here at 2020 On-site, we're always on the lookout for ways to do things better. That's how we came up with the idea of mobile vision care that comes to the office--saving your company time and money. To find out how much your company could save: visit our ROI Calculator.