Warby Parker is an online and brick-and-mortar retail supplier of affordably priced prescription glasses, sunglasses, and eyeglass accessories. If you're unfamiliar with Warby Parker, your perception of what it's like to shop for prescription eyeglasses (and what it's like to be glasses-wearer) may be about to change.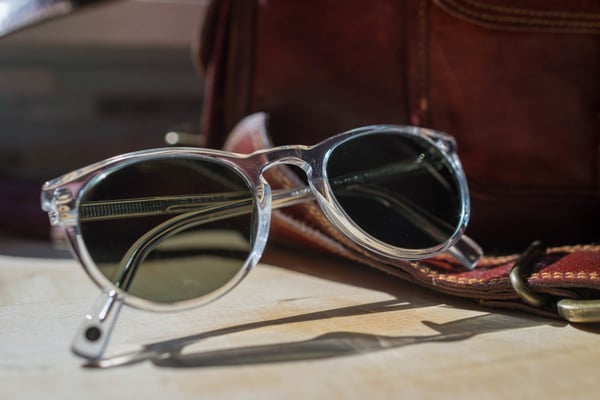 Warby

Parker

Who or What is It?

Warby Parker revolutionized the prescription eye-wear industry by being the first provider to sell prescription glasses online and ship them directly to your home. While many considered that a huge gamble, it paid off. The company sold approximately 20,000 pairs of eyeglasses online its first year.

One reason for its success then and now is that its prices are incredibly appealing. Warby Parker keeps costs low by designing its own frames and selling direct to consumers, (essentially cutting out the middleman.)

When it later rolled out retail stores, Warby Parker also revolutionized the images of shopping for and wearing prescription glasses. Its stores aren't stodgy and clinical. They're sleek, chic, tastefully decorated, and fun. They're also packed with fashion-forward hipsters, who seem to be its most devoted customers. Warby Parker may make you forget there once was a time when people considered eyeglasses "nerdy."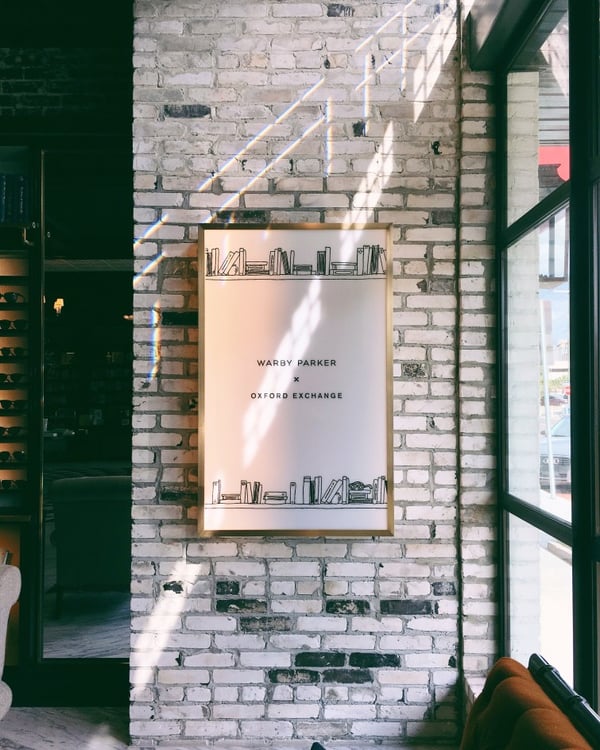 Warby

Parker

: How Did They Come Up With The Name?

Warby Parker. Not only is it fun to say, it conjures up images of urban sophisticates. Contrary to what you might assume, Warby Parker is not the name of the company's founder. It's a name that one of the company's four co-founders came up with during a visit to the New York Public Library.

At the library, Dave Gilboa stumbled upon a Jack Kerouac exhibit. As he was perusing the manuscripts, drafts, and journals on display, he zeroed in on the names of two particular Kerouac characters (probably because their names were fun to say): Warby Pepper and Zagg Parker. Apparently Dave had a light-bulb moment and decided that combining the two would make an excellent name for his fledgling company. That was in 2009.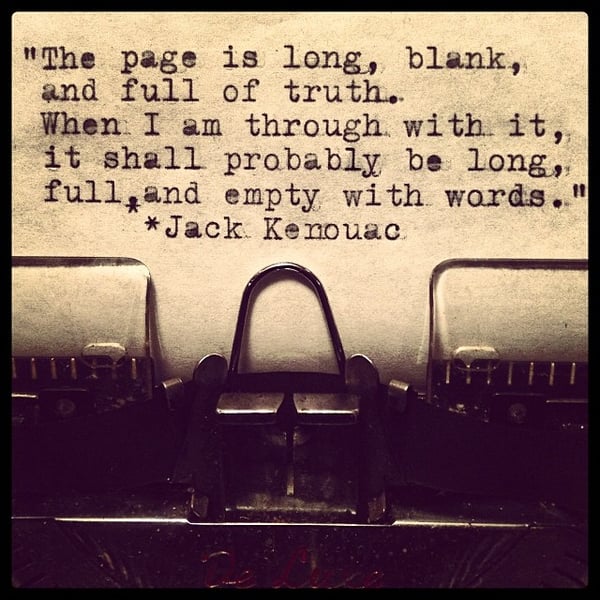 Warby

Parker

's Path to Success has Been Fast-paced, and Winding

On February 15, 2010, Warby Parker's website went live - because it kind of had to. GQ magazine had interviewed the company's founders about their novel-at-the-time plan to sell glasses online. The article was to run in the March 2010 issue, which was perfect because the company co-founders planned to launch their website in March.

Thing is, they eventually learned the March issue - introducing Warby Parker to the world as "the Netflix of eyewear" would actually hit newsstands February 15. Whoops. Considering that more than 800,000 potential customers could be inspired by the article to check out the Warby Parker's website, they decided to launch it early. Long story short, that led to some issues … namely a 20,000-person waiting list. So, it was not necessarily a "problem" unless you consider having too much business a bad thing.

Fast forward to 2013. Due to huge demand to try on glasses, Warby Parker opened its first retail store in 2013 in New York City's trendy SoHo neighborhood. This is the site of the company headquarters, too.
What Does
Warby

Parker

Offer?

Warby Parker sells eyeglasses, sunglasses, and accessories online and in retail stores -- at relatively cheap prices. Because the company designs its frames in-house, it's able to offer all glasses "Starting at $95, including prescription lenses." Certain lenses, such as thinner lenses for very strong prescriptions, cost more.

Online customers have the option to "try 5 for free." Warby Parker will, for free, ship customers 5 frames to test out for 5 days.

Warby Parker does not sell contact lenses online. It does in some (but not all) of its retail stores. Some of its retail stores offer onsite eye exams from independent optometrists located in or adjacent to the stores. Most do not (meaning you've got to get a prescription for eyeglasses someplace else.)

All of its stores feature original artwork mostly from local artists. Some sell quirky items in store benefitting local charities. Some even allocate space to local charities. Speaking of charities, giving back is a huge part of the Warby Parker culture (yes, there is a pretty detailed culture in place.) To date, through its Buy a Pair Give a Pair program, Warby Parker has donated more than 4 million pairs of glasses to those in need.
What Does
Warby

Parker

Do Well?

Warby Parker excels in many areas. It definitely gets an A for ambiance. Its stores are cheerful and welcoming. The company has done an outstanding job of building a reputation as a provider of hip, trendy prescription eyewear. It also earns high marks for its philanthropic efforts and seemingly genuine desire to be a socially conscious corporate citizen. Its prescription glasses are more affordable than many of its competitors. Its customer service (online customer service, at least) seems to be responsive and helpful.

Dawn in Chicago reports "Excellent customer service" in a Yelp review.

Rose R. from Atlanta takes it a step further, proclaiming on Yelp,
"Warby Parker is without a doubt the best place to get quality glasses at an affordable price."
Where Does
Warby

Parker

Fall Short?

Despite all of its strengths, some customers (former customers) say they are not impressed. According to her Yelp review of a New York City Warby Parker experience, Erika T. is not a fan.
"For a brand that prides itself on being down to earth and hip and user-friendly, don't make me wait 20 minutes for an eye exam on my lunch break. Tried rescheduling but helper looked at me with blank eyes when he couldn't squeeze me in after work, same day. As a first-time glasses needer/user this single experience ruined what could have been a lifelong relationship, Warby! Instead, you can go pedal your cool-guy vibes elsewhere. Your customer service chops need a vision test."
Patricia D. in San Francisco also wrote a Yelp review to warn others about her dissatisfaction. In part, she writes, "CAVEAT EMPTOR! WP provides terrible customer service for terrible product." After purchasing four pairs of glasses over 2.5 years from Warby Parker, she concludes, "Countless hours and exchanges later and I am out $125 and left with a pair of unwearable glasses. I hope WP dies a slow painful retail death as more people realize how shoddy their product is."
Are those, and other, negative reviews isolated instances of uncommon poor service and quality? Or are they indicative that Warby Parker may be more style than substance? That's for each customer to decide for themselves.
Alternatives to
Warby
Parker
Warby Parker may have launched the online glasses-buying craze, but now there are plenty of alternatives, including Glasses USA, Frames Direct, and Glasses.com. Obviously, there are also plenty of brick-and-mortar shops at which people can purchase glasses inexpensively, as they can at Warby Parker. Walmart Optical slays Warby Parker in the affordable frames category with its assortment of $9 frame options. Of course, there's also Costco Optical, Target Optical and Sam's Club Optical as low-price leaders.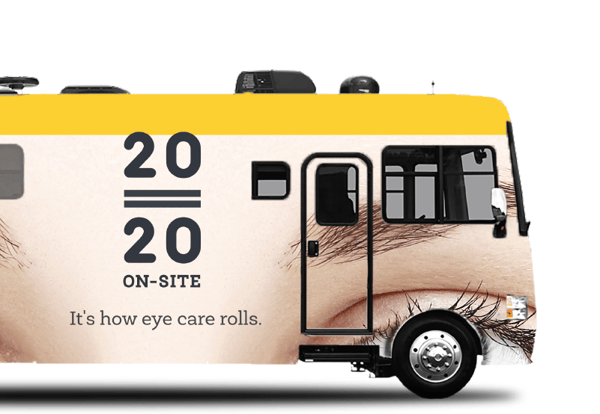 2020 Onsite: The New Kid on the Block
According to Warby Parker's website, "We started Warby Parker to create an alternative." They did that in 2010. Now, almost a decade later, there's a newer and much more unique alternative: Having a full-service optical store come to your workplace. 2020 Onsite is the latest and greatest innovation in prescription optical services since, well, since Warby Parker! Want to learn more about our comfortable, vans fully-equipped to provide mobile eye exams and glasses and contacts fitting and shopping? Want us to roll into your employee parking lot? Contact us!