Did you miss this webinar? Don't worry.
You can still hear the all star panel talk about the topics below by downloading the recording.
What are innovative ways to collect clinical trial endpoints outside of the traditional research clinic setting?
What can be done to improve the patient experience?
How will improving the patient experience ultimately impact the total cost of clinical trials?
How can CROs, research sites and pharmaceutical sponsors overcome objections or barriers impacting convenient clinical trial delivery?
What are other companies doing to decentralize clinical trials
Meet the Panelists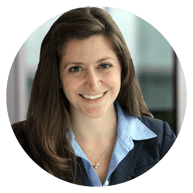 Bernadette Tosti - Vice President, Patient Engagement (Science 37)
Bernadette Tosti is the vice president of patient experience at Science 37. She brings nearly 15 years of clinical development, healthcare marketing, clinical trial recruitment and retention, and clinical research technology experience to this role. Prior to her role at Science 37, Ms. Tosti was the executive director of clinical trials at Quest Diagnostics, where she built a data-driven set of outreach and data solutions to support the clinical research industry. Earlier in her career, Ms. Tosti held a variety of patient engagement and sales positions with increasing responsibility at IQVIA, inVentiv, and Veritas Medicine. Ms. Tosti is an industry thought leader and speaks regularly at industry conferences and webinars on the impact of patient recruitment and retention solutions on clinical trial enrollment performance. She holds a bachelor's degree in English from Boston College.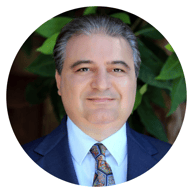 Dr. Amir Kalali - Co-Chair (Decentralized Trials & Research Alliance)
Dr. Kalali is a physician scientist, recognized globally as a leading innovator at the intersection of life sciences and technology, and a convener of collaborative high impact forums. He is a board director of both private and publicly traded companies, and advises companies in the life sciences and technology sectors, universities and investment groups.
Dr. Kalali is the Co-Chair of the Decentralized Trials and Research Alliance (DTRA), Chairman and Chief Curator of the CNS Summit, a forum focused on the future of life sciences, and was the Founding Chairman, and sits on the Executive Committee of the International Society for CNS Drug Development (ISCDD), one of the first independent non-profits to bring together leaders in drug development to collaborate, and on the Executive Committee of the International Society for CNS Clinical Trials and Methodology (ISCTM).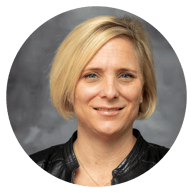 Jeanne Hecht - CEO (JTH Consulting & Associates)
Jeanne Taylor Hecht is a global Business Executive and Board Member with deep experience leading successful teams across mature and emerging markets within the product development, pharma services and life sciences space. As CEO of JTH Consulting, LLC., Jeanne commands broad knowledge and deep expertise in the Life Sciences arena. She has dedicated much of her career to guiding international companies through healthy growth – thoughtfully, strategically, and with unyielding integrity.
Jeanne has been expanding her Life Sciences consulting practice supporting companies with sales, marketing and market growth strategies, annual plan development as well as advisory and board work. Her experience spans the medical imaging, research site, emerging biotechnology, early stage AI and technology business landscape and life sciences services market. In this capacity Jeanne serves as a strategic advisor to PE companies, small and emerging companies, and their business leaders as well as venture capitalists. Jeanne also serves as NED for a publicly traded company out of the UK, Vectura Group (VEC).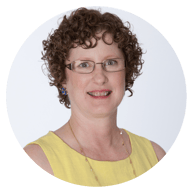 Sue Washer - President + CEO (AGTC)
Sue Washer, President and founding CEO of Applied Genetic Technologies Corporation (AGTC), has 36 years of impressive career accomplishments, including diverse experience in the pharmaceutical/biologics industry, research and development, and community and industry association leadership.
Sue has transformed AGTC from a small academic spin-out to a leader in the gene therapy field with six products in active development for the treatment of rare inherited diseases. During her tenure, Sue secured private and public investments of over $180M for AGTC, negotiated and closed two major collaborations with top Biotech companies resulting in over $150M of cash in-flows, and led AGTC in efficiently completing critical scientific milestones.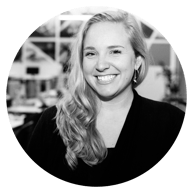 Moderated by Jessica Mays - Senior Director of Life Sciences (2020 On-site)

About 2020 On-site:
For years, 2020 On-site has revolutionized how vision care benefits are being delivered to companies and patients via its state of the art mobile vision center. Now, its services support biopharma companies, CROs and clinical sites to develop programs to assess their patients close to home, or even right at their front door. Contact us to learn more about how we can support sponsors and clinical trials. Learn more...