Orlando Health & 20/20 Onsite Case Study
For over 100 years, Orlando Health has been serving various communities in Florida with its award-winning hospitals and healthcare locations that attract patients from across the state and the nation. It is Florida's fourth-largest employer with almost 23,000 employees and over 4,500 affiliated physicians.
In November 2022, Orlando Health trialed our services, first utilizing our Mobile Vision Suites, temporary clinics that are set up in existing areas within their hospitals, and then with our Mobile Vision Clinics, which we parked right outside their office and hospital locations to provide convenient on-site eye exams.
Get an inside look at why Orlando Health's leadership made the decision to partner with 20/20 Onsite, and hear from some of their team members on their positive experience with us.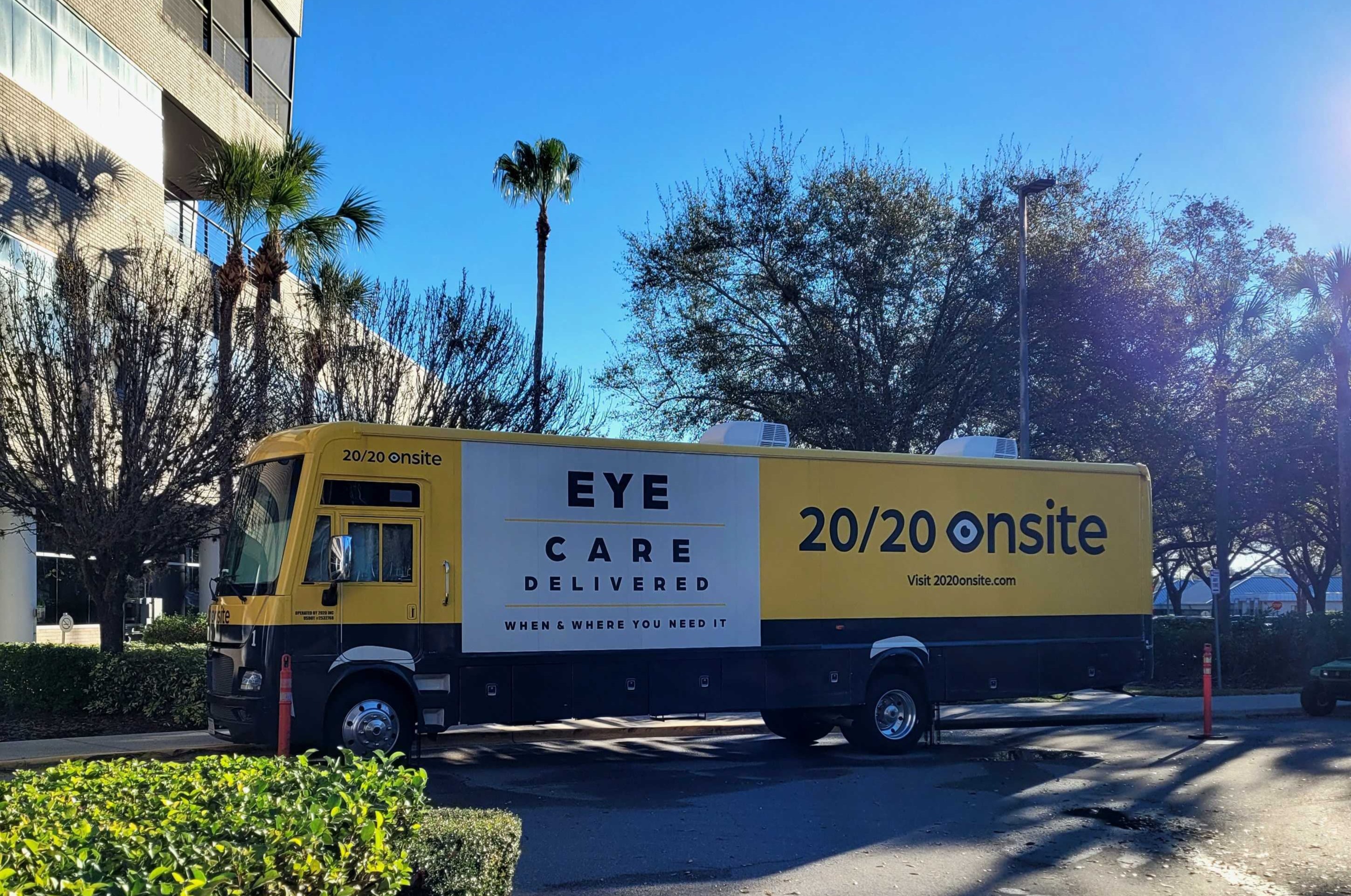 Download The Orlando Health Case Study