If you were born before 1985, you grew up buying everything at Sears - maybe even your eyeglasses. In fact, many Americans still go to Sears Optical for their eye exams.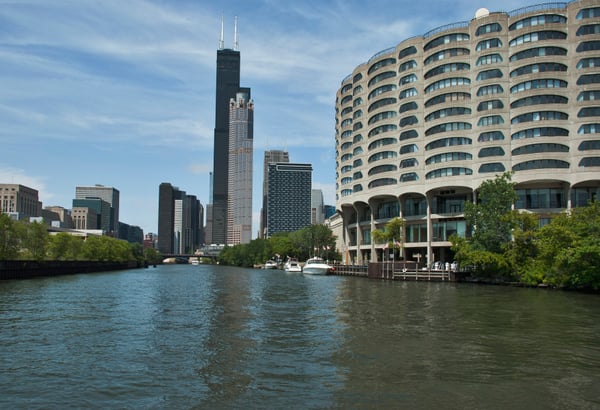 These days, after 50-plus-years in the vision care industry, Sears Optical is reinventing its brand image. The company wants to portray itself as a family-friendly provider of "attainable, on-trend styles and trusted service" and "uncompromised quality" in the optical industry.
What Is Sears?
Sears is a 125-year-old retail giant with a name that everyone - even your great-grandfather - will recognize. But brand-recognition alone has not been enough to protect Sears from the fierce competition it faced in the 1990s. In 1991, the big-box retailer, Walmart, surpassed Sears as the largest retailer in the United States. In 2004, Kmart bought Sears and the two companies merged into "Sears Holding Corporation."
For the last 15 years, Sears Holding has struggled to survive. Mounting pressure from Amazon and Walmart forced Sears and Kmart to close more than 350 stores in 2017. In 2018, Sears went bankrupt. It was the largest bankruptcy of the year.

What Does Sears Optical Offer?
On its website, Sears Optical claims to offer stylish and quality vision care at a competitive price-point. In many cases, the brand achieves this goal. However, the best way to get a sense for Sears Optical is to read the customer reviews. We've compiled some of the more interesting customer reviews below:
1) Reasonable Prices, Helpful Staff and Quality, No-Frills Eyewear
Customer, Joyce K. from Pasadena, California, said the following about Sears:
I just went to Sears Optical in Pasadena with my husband and we were very pleased with the service. He did not need to have an eye exam -- just to buy glasses.
They have a large assortment of reasonably priced frames. I saw prices from about $70 to $140 with most around $100. And they were having a buy one get two pairs sale. These are not your high-end fashion frames but are fine for what he needed. Dave was extremely helpful and clear.
I had called ahead and he was able to wait on us immediately. The wait time for the glasses is supposed to be one week. If they don't arrive on time, I'll be back to adjust my rating.
2) Helpful Doctors and No Pressure to Buy
Another customer, Miss S. from Pasadena, California, said some nice things about her Sears Optical doctor:
The Dr[octor] was very helpful, she was able to run through my exam and prescription in a fast manner since I was crunched on time. The prescription she provided was detailed on exact sizing information I would need if I were to order online and she also provided me with my prescription for glasses if I also wanted to order any. There was no push to purchase any other products and she didn't try to upsell me on different contact lenses. Very satisfied with the visit.
3) Poor Customer Service and Untrained Staff
Some of the reviews of Sears Optical were negative. For example, Christopher R. from Hempstead, New York, wasn't satisfied with the services he received:
I would never recommend anyone to buy a pair of glass from here… the employees except the manager are not willing to help the customer properly instead they rush you [through] a process... Also, they claim 5-10 business days to make you[r] glasses but that's a lie because it's been almost 5 weeks now and I still haven't heard from [them] … I think they just would hire anyone, even those who have no medical optometry background!
Why Do People Choose Sears Optical?
Internet reviews show that customers choose Sears Optical for the following three reasons:
Affordability: Customers say that they can buy a pair of glasses at Sears Optical for around $100.
"On-trend" styles: Although Sears Optical doesn't sell expensive brands, the options reflect the current trends customers want to see.
Quality: Sears Optical isn't a "luxury" eyewear provider, but customers trust the "quality" of this historic U.S. brand.

Alternatives to Sears Optical
There are plenty of competitive alternatives to Sears Optical in the eyewear market today. These include Walmart, Costco Optical, JCPenny, Target Optical. If you're an employer looking to purchase eye care and glasses for your employees who need them, these are suitable options.
However, your team members might find it difficult to leave the office on their own time for an eye exam. Fortunately, another eye care specialist, 2020 On-site, has a solution: Mobile vision centers that come to your door.
2020 On-site: An Eye Clinic Alternative That Comes Directly to Your Office
At 2020 On-site, we remember the high-quality customer care we received while growing up with the Sears Optical of yesterday. It's that kind of customer experience that 2020 On-site strives for today. The difference is, we come directly to your office with our mobile vision center!
When we created 2020 On-site, we had one goal in mind: To deliver the highest-quality, on-site eye care and eyewear available without making patients leave their workplaces. Interested in having 2020 On-site come to your company? Send us a note and we'll look forward to seeing you soon!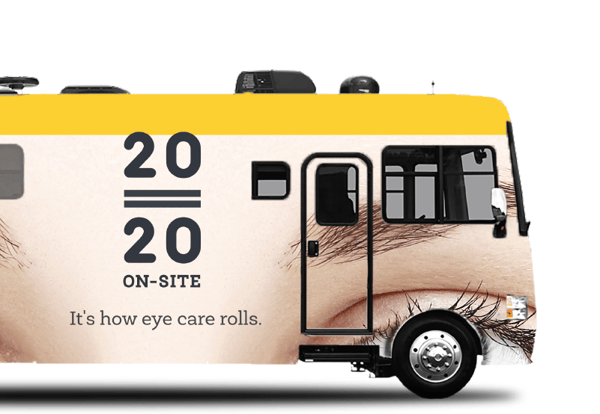 Sources
https://www.2020onsite.com/our-story
https://www.youtube.com/watch?v=blMP5hDO4eU
https://www.history.com/topics/early-20th-century-us/history-of-sears
https://www.cnbc.com/2018/12/31/here-are-the-retailers-including-sears-that-went-bankrupt-in-2018.html
https://www.yelp.com/biz/sears-optical-pasadena-5?hrid=xn8-tVvePvfkKKbYHDaMqQ&utm_campaign=www_review_share_popup&utm_medium=copy_link&utm_source=(direct)
https://www.yelp.com/biz/sears-optical-pasadena-5?hrid=9mtA7iH9S7dTdM35AsmQXg&utm_campaign=www_review_share_popup&utm_medium=copy_link&utm_source=(direct)
https://www.yelp.com/biz/sears-optical-garden-city-2?hrid=fOj2Intp09woQCxEa1GG2Q&utm_campaign=www_review_share_popup&utm_medium=copy_link&utm_source=(direct)
https://www.2020onsite.com/our-story