There is perhaps no better time to be looking for human resources jobs than right now. With the modern workplace putting increased emphasis on work/life balance and positive company culture, HR departments are continuously expanding. You stand to benefit immensely from a career in this rewarding, people-centric line of work – especially considering all the perks that can accompany it!
Keep reading for a deeper look at what makes a career in Human Resources amazing and a list of incredible HR jobs open right now!

A Career in Human Resources
A career path in human resources (HR) will undoubtedly prove to be truly rewarding and exciting. If you like working with people while supporting the positive culture and vibe of an innovative workplace, you could easily fit in to any of the below roles.
According to Indeed.com's salary database, a Senior Human Resources Manager could make $101,680 a year. Meanwhile, a Senior Director of Human Resources could make $146,925 or more a year. And, a Vice President of Human Resources could earn upwards of $149,469 a year.
These positions require you to exhibit the qualities that best represent your parent company, while instilling fairness and pride in the employees you support. You'll help navigate workplace issues and ensure that everyone is following company policies in their day-to-day operations.
Here's a glimpse into what might be expected from you in a diverse HR role:
Recruit, hire, and train new talent while making sure employees fit the organization's needs and properly understand their role's responsibilities.
Manage, update, and understand company policies and employee handbooks.
Understand and work to cultivate company culture and vision.
Ensure that company practices & policies align with organizational goals.
Handle employee relations issues, conducting investigations when necessary.
Handle employee compensation, benefits, and rewards to ensure every worker is being properly and fairly paid for their contributions to the organization.
Support the company as both a business advocate and an employee advocate, always working to keep people first as you balance your responsibilities.
In addition to being able to work alongside some awesome coworkers and cultivate a team environment, many HR jobs also offer great perks. From on-site vision care to company retreats and even a free workplace fitness center, your career in HR could definitely be one you'll love.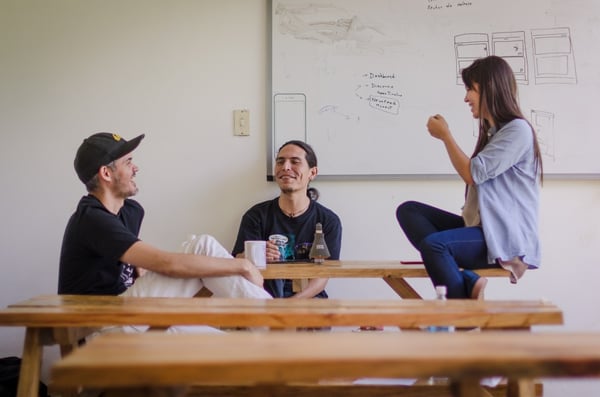 13 Senior HR Jobs
Take a look at thirteen compelling jobs currently open in the HR industry.
#1 HR Manager at JEM Consulting Services in Detroit, MI. This senior level position will allow you to travel about 25% of the time as you work to assist the implementation of new plans and policies across the company. Over five years' of experience is required.
#2 Senior Technology Recruiter at E*TRADE in Menlo Park, CA. One of the biggest names in finance is looking for a Senior Technology Recruiter to join their HR department. If you can creatively source candidates, you could score their comprehensive package of benefits.
#3 Senior HR Generalist at First Pointe Management Group in Rocklin, CA. The generous benefits and fun workplace environment at FPMG is only the beginning. If you have extensive experience as a Senior HR Generalist, you could very well claim this exciting position.
#4 Corporate HR Manager at Hillenbrand in Batesville, IN. This corporate position will have you leveraging internal and external networks as you work to understand the company culture and help integrate it throughout the workplace.
#5 Senior HR Manager at SPX in Elks Grove, IL. You'll need at least seven years' experience in the HR industry to claim this position. Your role will have you updating manuals and handling important issues as you juggle the many responsibilities of this rewarding position.
#6 HR Director at Zulily in Seattle, WA. This popular retailer is seeking a new HR director to coach leaders, direct delivery partners, and use data to gain insight on people related issues. If you have 10+ years of experience, you may qualify.
#7 Senior HR Systems Manager at GE Appliances in Louisville, KY. In this role, you'll be the HR Workday Systems Manager at one of the world's most well-known appliance manufacturers. You'll get to travel internationally up to 20% of the time.
#8 Senior Manager of Software Engineering at DELL in Austin, TX. This role calls for extensive HR experience so that you can properly manage the teams within the software engineering department. You'll need 3 years of experience in software development too.
#9 Director of Human Resources at Zeon Chemicals in Louisville, KY. From leadership and compliance to managing employee benefits packages, you will never get bored of this diversified HR position.
#10 HR Manager at Fiserv in Alpharetta, GA. In this role, you'll work to organize the organization's priorities and tasks to align with the company's practices. You'll need 10 or more years of experience as a progressive HR generalist and they desire corporate experience too.
#11 Senior HR Generalist at TechStyle Fashion Group in Perris, CA. This role is described as a "thought, heart and strategy partner." You'll have a key role on the team with a strong voice as you provide client-facing support to employees and function as a key company partner.
#12 HR Operations Manager at Slingshot Connections in San Jose, CA. Plan, implement, and work to continuously improve processes in this exciting role at Slingshot Connections. Salary starts at $125,000 annually and include multiple benefits.
#13 Director of Human Resources at Cascadia Healthcare in Eagle, ID. Start a career at a company that aims to leave a legacy by making a real impact on the field of healthcare. You'll need to be able to balance your role as both a business and employee advocate. You'll need a Bachelor's Degree to apply.
3 Senior HR Jobs on the West Coast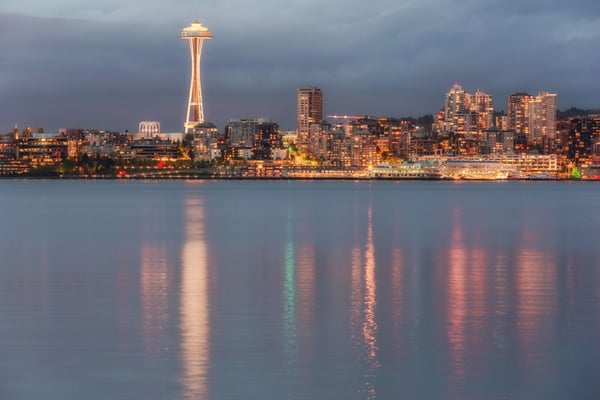 Looking to see your experience in HR finally pay off? It can be difficult if you feel like you have hit the ceiling in your current organization. When that happens, you're likely to begin considering a brand new company where you can continue from where you left off and experience new highs. Here are three top senior-level positions ready to reward you.
#1 Director of Human Resources of MedBridge in Seattle, WA. Winner of the 2017 Tech Impact Awards and Seattle Magazine's 2018 Leaders in Health Care Awards, MedBridge is looking to make a difference and they want an employee ready to contribute. You'll report directly to the CEO in this vital, top-level senior role.
#2 Human Resources Director at Essentia Water in Bothell, WA. This company claims the title as the "#1 supercharged ionized alkaline water in the premium bottled water category". If you're talented, passionate, and ready to dive into their HR department, you'll be the perfect fit.
#3 Senior Human Resources Manager at Health-Ade Kombucha in Torrance, CA. Great things are brewing at Health-Ade Kombucha, and they want a motivated individual with extensive HR experience to head their department. If you have a decade in the industry, you could qualify for this amazing career opportunity at a growing company.
3 Senior HR Jobs in Chicago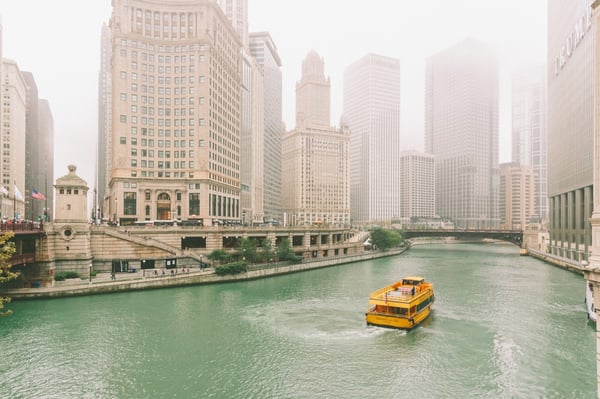 Whether you currently live in the Chicago area or wish to relocate, this city is one of the best choices you have when it comes to HR jobs. In addition to there being many senior level openings, you'll also find that companies in Chicago are especially competitive when it comes to their amazing benefits packages!
#1 Human Resources Manager at Dupage Medical Group in Chicago, IL. This role will have you reporting directly to the Senior Vice President of Human Resources as you work with employees and partners to represent the company culture.
#2 Director of Human Resources at Cornerstone Restaurant Group in Chicago, IL. In this role, you'll be overseeing and directing the key ingredient to this company's success: the people. From recruiting and training to handling compensation, benefits, and so much more, this exciting role will prove rewarding.
#3 Human Resources Manager at Comcast in Chicago, IL. In this position, you will turn the company's operating principles into a guideline to help you do your job right. You'll work with employees, third-parties, and more to steer this organization through its practices.
3 Senior HR Jobs in Boston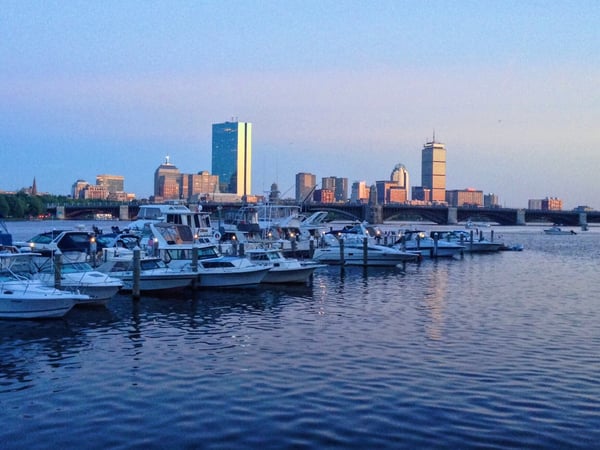 The diversity of Boston definitely carries over into the workplace, and it plays a special role for HR executives like yourself. Any one of these exciting positions is ready to offer a long list of benefits alongside a high-paying salary in order to hire and keep experienced professionals. Motivation and a real commitment to the organization will help you shine above the rest!
#1 Human Resources Manager at Vaisala in Boston, MA. If you're proficient in all the standard HR processes, you can likely take on this integral role. You'll report directly to the Human Resources Director, Americas as you head the Boston practices.
#2 HR Manager at Teambuilder Consulting in Boston, MA. Work from the headquarters in the Boston Seaport District as you help shape client companies into positive workplaces. With the right experience, you can help high impact team members flourish through your work.
#3 Senior Human Resources Business Partner at Commonwealth of Massachusetts in Boston, MA. A potential salary of over $100,000/year is only the beginning in this exciting role. You'll need to keep your work confidential, but you'll surely be bragging about all the benefits that come with it.
3 Senior HR Jobs in Atlanta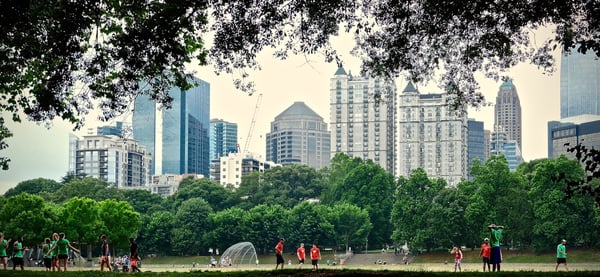 The beauty of Atlanta, Georgia is something most people will never forget. Imagine being able to work and live in this lively city doing what you love! These three positions highlight some of the bright and inspiring offerings currently open in the Atlanta area.
#1 Senior HR Generalist at Piedmont Healthcare in Atlanta, GA. Identifying problems in employee relations, conducting investigations, and managing various company initiatives is only the tip of the iceberg. You'll need at least a few years of experience to work at this company, preferably related to HR at another healthcare organization.
#2 Senior Manager of Human Resources at Home Depot in Atlanta, GA. This role at one of the nation's most recognized home improvement companies will report directly to a Human Resources Vice President or a Director of Human Resources. They prefer applicants with a Master's Degree and at least five years' of experience.
#3 HR Business Partner at SalesLoft in Atlanta, GA. Currently standing as North America's 7th fastest growing company, SalesLoft has a lot to offer its employees. Support, develop, and retain top talent in your role as an HR Business Partner. You'll also work to provide a broad range of supporting HR activities as an experienced hired to the company.
Are You Prepared?
A career in HR will prove to be a truly exciting one. And, with comprehensive perks being offered by these leading companies, your hard work is sure to be rewarded. Those working in the field of HR stand to gain immense recognition as their careers continue to play a vital role in today's workplaces.
Enjoy competitive benefits packages and a comfortable salary while, most importantly, using your work to help people--that's what HR is all about. With this path, you can truly make a difference at an organization for dozens, hundreds, or even thousands of team members and their families. Choosing HR means you are choosing a long-lasting and truly rewarding career.
About 2020 On-site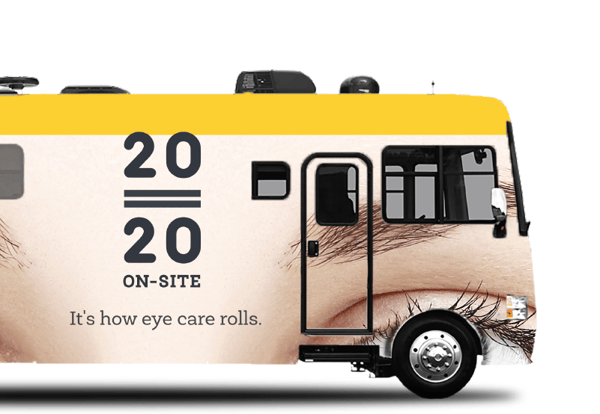 2020 On-site offers innovative eye care and eye wear perks to companies in Chicago, Boston, and Atlanta.
You could bring 2020 On-site to your company as an HR pro. That means no more appointments, no more waiting in long lines, and no more squeezing essential healthcare into your – or your employees' – busy schedule.
Of course, this is just one of many awesome perks that can come along with the position. So, what are you waiting for? Reach out to 2020 On-site for information about our convenient, time-saving wellness program. Click here to learn more.